SeaWorld's Aquatica Orlando water park is getting a new dueling water slide in 2020. Riptide Race will be Florida's first dueling racer, with visitors taking on opponents through high-speed tunnels.
Riptide Race riders will slide side by side and face-to-face in racing lanes from a 68-foot tower. Each racing lane can hold two riders in a raft and will feature low walls and tight loops.
The attraction, which will boast indoor and outdoor sections, is set to have almost 650 feet of slide. It will be located next to Banana Beach Cook Out and will have a 42-inch heigh requirement.
"Riptide Race will offer a ride experience you won't be able to get anywhere else in Florida," said David Heaton, Aquatica Orlando VP.
Riptide Race will feature a 68-foot tower
https://www.instagram.com/p/B45khMhF4-y/
"Aquatica will be the first water park in the state to have a thrilling, and more importantly, dueling water slide," he added.
"Riptide Race is the perfect addition to our attraction portfolio, complementing what is already one of the most family-friendly water slide lineups in Orlando."
Meanwhile, SeaWorld Orlando and Busch Gardens Tampa Bay are welcoming new roller coasters 'Ice Breaker' and 'Iron Gwazi', respectively, in 2020.
The company also recently announced a new water slide, Solar Vortex, heading to Adventure Island in Tampa in 2020.
Riders will compete through 650 feet of slide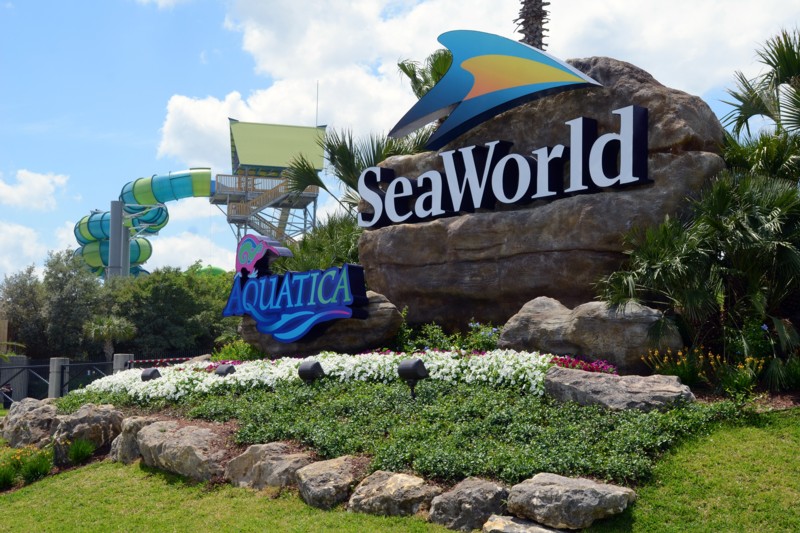 Earlier this month, SeaWorld appointed Sergio D Rivera as CEO, after Gustavo Antorcha resigned as CEO in September.
SeaWorld is also opening the second Sesame Place in the US. The theme park will debut in San Diego in spring 2021.
Image: Aquatica