Puy du Fou has unveiled its new creations for 2020, after a successful 2019. The theme park in France is investing €52 million in a new night-time show, a sixth hotel and a conference centre.
The new night-time production, called 'Les Noces de Feu' ('The Wedding of Fire'), is a sequel to 'Les Orgues de Feu' and features the Muse and the Pianist on their wedding day.
The €15m fantasy show is set in the romantic 19th century, with music arranged and performed by Camille and Julie Berthollet, Warner Classics.
New night-time production is 'Les Noces de Feu'
It combines fire and water and features 30 actors and underwater stunt doubles, 80 electroluminescent costumes, and a 7,600-square-metre stage.
The €20m hotel is called 'Le Grand Siècle', and is inspired by the Château de Marly, a French royal residence.
The hotel's 96 family rooms will be lavishly decorated in the Baroque style. This brings the total hotel capacity at Puy du Fou to 500 rooms and 2,500 beds.
€15m fantasy show combines fire and water
Le Grand Siècle will also include 'La Table des Ambassadeurs' restaurant and three hectares of French formal gardens.
Located close to Le Grand Siècle will be a €10m convention centre called 'Le Théâtre Molière'. The 3,500-square-metre facility will have a 500-seat central auditorium.
It will also boast 11 fully modular meeting rooms and a large multi-purpose space for meetings, conventions or conferences.
Le Grand Siècle hotel will have 96 rooms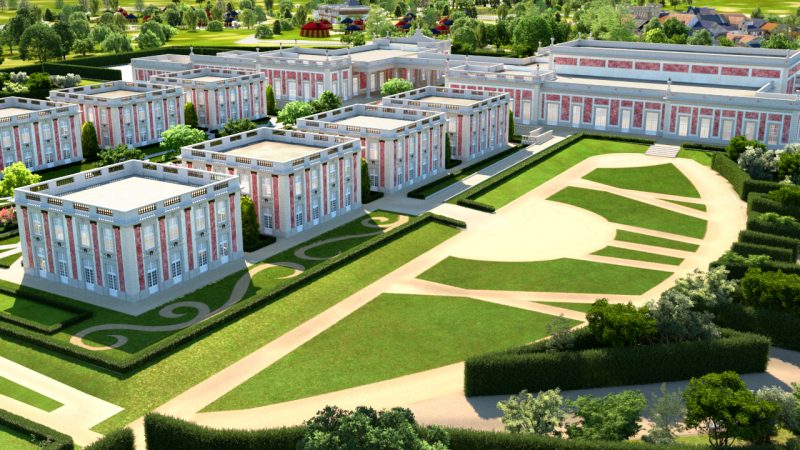 Puy du Fou, which features historical re-enactments and performances, is the second most popular theme park in France after Disneyland Paris.
In September, Puy du Fou España launched in Spain with the new show 'El Sueno de Toledo', based on Spanish history.
Puy du Fou later revealed more information about the €230 million theme park spectacular to be created at the foot of the Great Wall in China.
Hotel interiors inspired by the Château de Marly
Puy du Fou plans to create eight shows in France and Spain, as well as four themed hotels, by 2030. The company is investing €165m in France and €242m in Spain over five years.
Images: Puy du Fou