Aquaventure at Atlantis the Palm is set to become the world's largest water park, with plans to expand the attraction by 30 percent in 2020.
Work on a huge expansion will begin over the coming 18 months. Executive VP and MD of Atlantis Resorts and Residences, Tim Kelly, confirmed the news (via Hotelier Middle East).
"We're in the process of initiating our construction on extending the water park," he said. "By the end of Q3 2020, we will be growing our water park by 30 percent."
The attraction is already 170,000 square metres in area. Tropical Islands Resort in Germany is currently the world's largest water park.
https://www.instagram.com/p/BvTxg-iDmyo/
Kelly added: "We're going to have the largest water park in the work. As part of that plan we will have a brand new tower, seven new rides, a kid's area and the world's longest slide too."
Cloward H2O, leading provider of aquatic design and engineering services, recently celebrated ten years since the completion of Atlantis the Palm.
Atlantis Aquaventure in Haitang Bay, China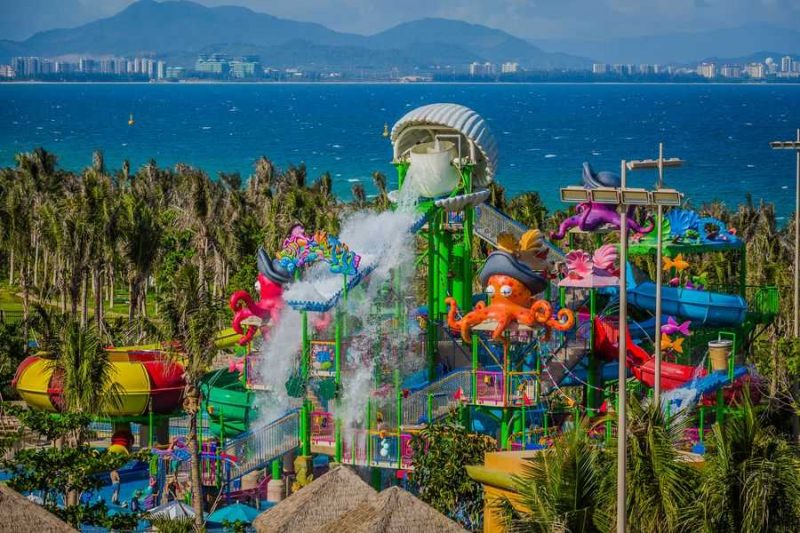 Last year, the first Atlantis Aquaventure Waterpark in Asia opened at Haitang Bay in Sanya, China. At 200,000 square metres, the Atlantis Aquaventure is the biggest water park in Asia.
The Aquaventure waterparks are a highlight of each of the three Atlantis resorts operated by Kerzner International. And the latest, at Atlantis Sanya in Haitang Bay, is arguably the greatest.
Blooloop previously profiled the first year-round, internationally branded waterpark in China.