Free reservations for Disneyland's Star Wars: Galaxy's Edge were all snapped up in fewer than two hours.
It was previously confirmed that guests would need to make reservations ahead of time for visits to Galaxy's Edge, and that they'll only get a four-hour window.
The reservations went live on Thursday (May 2). Visitors must still pay for admission to the park, and each reservation can be used for a party of up to six people.
"We are delighted that our guests are as excited as we are about the May 31 opening of Star Wars: Galaxy's Edge," Disneyland spokesperson, Liz Jaeger, said.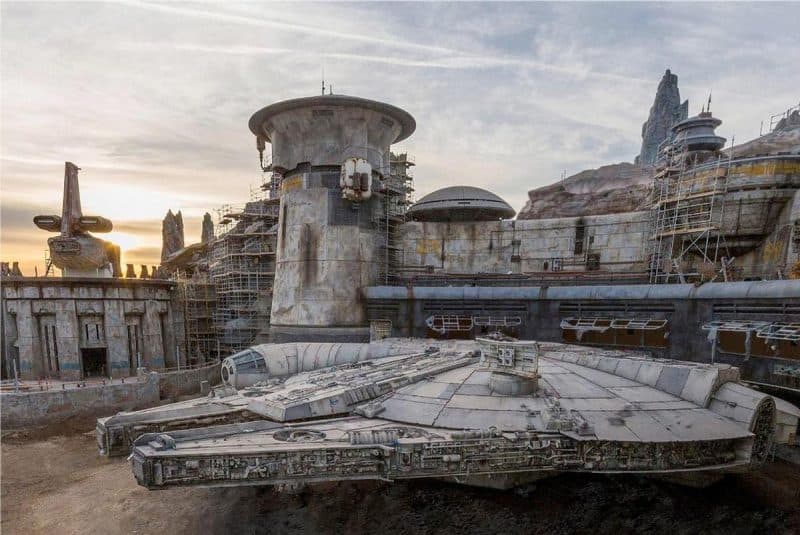 "We can't wait for them to visit, and we look forward to delivering a great guest experience both now and after June 23, when reservations will no longer be required to visit Star Wars: Galaxy's Edge."
A reservation will be needed to access the Star Wars land from May 31 through June 23. No reservation will be needed after that time.
How to get a Star Wars: Galaxy's Edge reservation
As all available slots have been taken for the above dates, guests who want to visit will need to book a room in one of three hotels at the resort.
If you make reservations to stay at one of the hotels in the Disneyland Resort during this time, the park will automatically send you reservations to visit Galaxy's Edge for a four-hour period.
"At this time, the only way to secure a reservation to visit Star Wars: Galaxy's Edge at Disneyland Park between May 31 and June 23, 2019 is to stay at a Disneyland Resort hotel,"  the park's website said.
"Guests staying at a Disneyland Resort hotel on those dates will receive a designated reservation to access Star Wars: Galaxy's Edge during their stay."
F&B, shopping and more at the new Star Wars land
Opening this summer, Disney's Star Wars themed lands promise groundbreaking rides and unparalleled immersive experiences.
Find out more about the Star Wars: Galaxy's Edge food and drink locations, and read more about the shopping experiences at Disney's new expansion.