A leader in aquatic play solutions, Vortex Aquatic Structures International unveiled its new Explora Splashpad® Collection at the 2017 National Recreation and Park Association(NRPA) Annual Conference in New Orleans.
The company has launched the range with three products initially – Orbs, Mega Orbs and TwistNozzles™.
According to Vortex, the Explora range has been designed to encourage children to 'move, reach, touch, push, tap, spin, run, feel and be surprised'.
The aim is to engage children more deeply in the process of discovery by learning that each action will cause a reaction.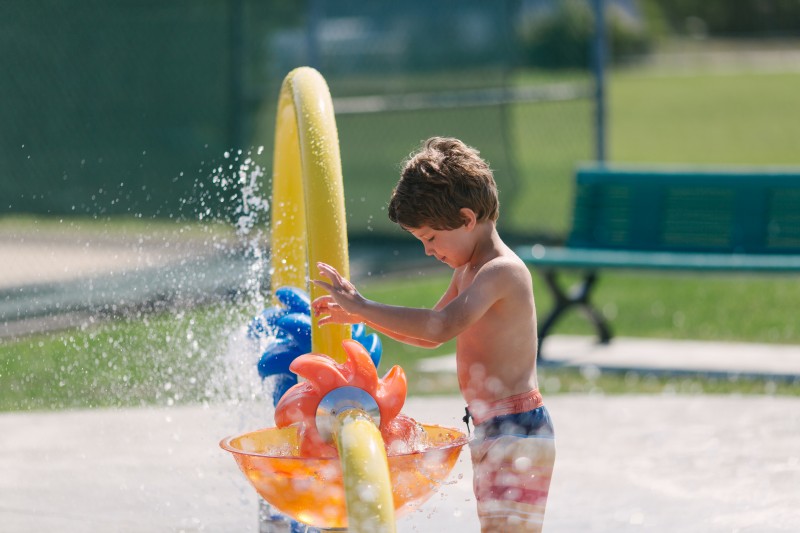 Suitable for toddlers up to tweens, the new collection features fun and unusual shapes, vibrant colours and plenty of surprises.
"Through our games, we apply notions of free and unstructured play, motor skills development, cognitive development, social development, and creativity development," explains Stephen Hamelin, President of Vortex.
Explora – a new level of play and discovery
Explora Orbs and Mega Orbs raise the level of interaction in every play feature and provide a captivating and tactile play environment. TwistNozzles™ allow kids to aim and control the water jets' direction, which means they develop fine motor skills while having fun.
"We include a little bit of science, a bit of education, a bit of abstract structures, and a bit of magic to offer play experiences that are meaningful to child development," adds Hamelin. "Unlike playing with a ball or in the sand, we don't move water; water moves us. Water takes Explora to a new level of play and discovery."
The Explora Splashpad® Collection is ideal for enhancing public spaces, aquatic centres, amusement and water parks, as well as hotels and resorts. The range can form the centrepiece of a new Splashpad®, or refresh an existing or expanded facility.
Earlier this month, Vortex was named one of Canada's Fastest-Growing Companies, making the PROFIT 500 list for the third year running. The comany has climbed 100 places in two years to be ranked at No. 35 among companies larger than $50m.