Alabama Gulf Coast Zoo is undergoing a major renovation and move to a new, larger site with the potential for further growth. It is due to open in March 2020.
The reimagined zoo will have a strong focus on conservation and visitor engagement, and a dedication to education. Blooloop spoke to Joel Hamilton, Director of Alabama Gulf Coast Zoo to find out more.
Before his appointment, he had been Vice President/General Curator at Audubon Nature Institute since 2013.
"I'm brand new here, and came from the Audubon zoo," he says. "I've worked at a variety of different zoos over the years. A particular interest of mine is the development and design of zoos. I have a degree in landscape architecture.
"Coming to the Gulf Coast Zoo represented an awesome opportunity to put all that together to help a zoo finish out its construction. And to open it up to the public as a brand new facility."
The new Alabama Gulf Coast Zoo
At its original location, the zoo suffered terrible weather-related challenges:
"The impetus to move to a new facility was the fact they've experienced some major flooding during hurricanes," says Joel Hamilton. "They had to evacuate the zoo on a few occasions, which is a challenge in itself."
In 2004, when Hurricane Ivan hit, the zoo was under 12-16 feet of water and remained closed for an entire year.
"So, we have moved roughly four miles further away from the coast, to a larger space on much higher ground. One week we had seven inches of rain from Monday through Thursday afternoon. But I can confirm it all drained off fantastically."
Construction of the new facility is in its very final stages.
The history of Alabama Gulf Coast Zoo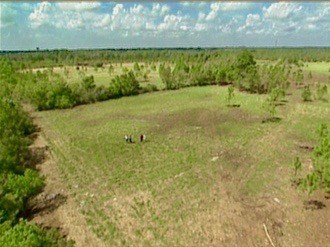 The Alabama Gulf Coast Zoo first opened in June 1989 in Gulf Shores, Alabama, as Zooland Animal Park. The Zoo Foundation, Inc., a non-profit organisation, is the operator. The zoo relies on admissions, memberships and contributions for its funding.
"It is a small zoo, on about seven acres of land, that has developed over the last 30 years," says Hamilton. "The new zoo features 25 developed acres, alongside another 75 acres that we own, for future development.  It is expanding considerably. And there is the capacity to continue to grow in the future, becoming a large zoo."
The zoo's mission is to create compelling experiences that connect people and community with wildlife. It aims to inspire personal responsibility for the conservation of the natural world.
Joel Hamilton on the role of a modern zoo
Hamilton talks about the function of a modern zoo. "Professionally, a zoo is all about conservation and doing what we can for our animal counterparts in the wild.
"People can get information about animals from computers, television, and mobile devices. We all have a screen, and the devices in our pockets are much stronger than computers have ever been. But what we can provide, that all that data can't, is experience."
"We impart lots of data and information through our educational programmes. But getting people connected to nature is a big part of what we do at the zoo.
"What we do is create experiences and make connections back to nature. So that people become intrigued, enthralled, and then empowered to do something to help the natural world around us. We can offer those emotional and physical connections with the natural world. It is something that no screen can offer.
"You may become interested in a particular species on the internet. However, it is that first time you get to see the animal, to smell it and hear it, that you have an opportunity to bring it all together. Our mission at the Alabama Gulf Coast Zoo is to inspire people to want to do more for the environment around them."
Climate crisis
The sheer size of the crisis facing the natural world is daunting, but we must not, Hamilton says, give up:
"It is an immense challenge, but we can't stop trying. Even if each individual impact is very small, it is the combined impact of what we all do that will make a difference. We can't stop trying to make those connections, to inspire people, to get people engaged with the world around them. Because as soon as you stop doing that, as soon as we all stop trying, we're done.
"It is a daunting task. When we talk about extinction, I've been in the business for several decades. I have seen some animals go away that I would rather not have done. But we can still do something for the animals that are here now. We can do something with our collection to inspire people to help their counterparts in the wild. Through this, we can slow, if not reverse, the trend, at least.
"We must keep working at it, constantly. Because the more disconnected people get from nature, the harder that is going to be to turn those tides."
Animals at Alabama Gulf Coast Zoo
The zoo's collection comprises a wide variety of species.
"We have a number of large cats," says Joel Hamilton. "We will have giraffes and a variety of African hoof-stock at the new facility. In addition to this, we'll have primates, most of which are from the Americas. Furthermore, we have a reptile collection and a large bird collection. This includes many parrots that were formerly pets, and that we have provided with a good home."
"We also have Eurasian Eagle owls and kookaburras. Some of these we use to do flying displays and presentations. We have encounter animals: kangaroos, reptiles, sloths, lemurs, anteaters – that people can meet.
"In all, we have about 600 animals. Again, it is about trying to present animals in different ways. To create those emotional connections and inspire people to take action. People don't respond until they have forged an emotional connection."
Joel Hamilton on the importance of education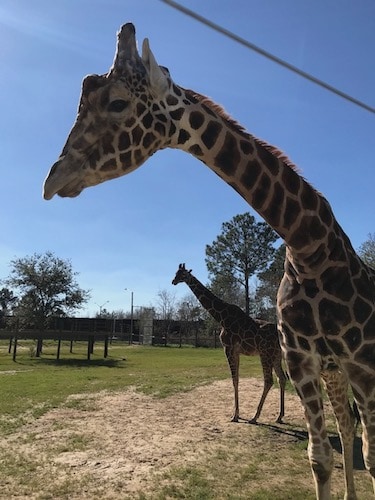 It is, he says, possible to find out facts and data online, and also, to an extent, to form a degree of emotional response:
"But the first first time you feed a giraffe or see a tiger – that changes everything. Everyone remembers the first time they saw a tiger. Animals in the flesh are inspiring in a way that nothing on a screen ever could be. Our role is to create opportunities for that inspiration.
"Our educational programmes teach people what they can do to make a difference. It's not just about saving tigers in Asia, or giraffe in Africa. It's also about what you do in your daily life, and right in your own backyard. Plant more plants for the pollinators, for example."
Insects at Alabama Gulf Coast Zoo
Insects will feature at the new facility, says Hamilton. "We will have a place called the Dirk Beyer Butterfly Observation Outpost."
A native of Berlin, Germany, Dirk Bayer moved to the U.S. with his family as a boy. He started collecting butterflies in Long Island, N.Y. This was the beginning of a lifelong passion for lepidoptery. He travelled the world studying butterflies and moths, and collecting a formidable amount of specimens. This will be on display in the Alabama Gulf Zoo's treetop exhibition.
"While it is a museum type collection, he has donated it to us. We will be displaying it and talking about butterflies. For example, the migration of Monarch butterflies and what you can do to help them. We look at the plants that you should choose for your own backyard to help butterflies, hummingbirds, and pollinators."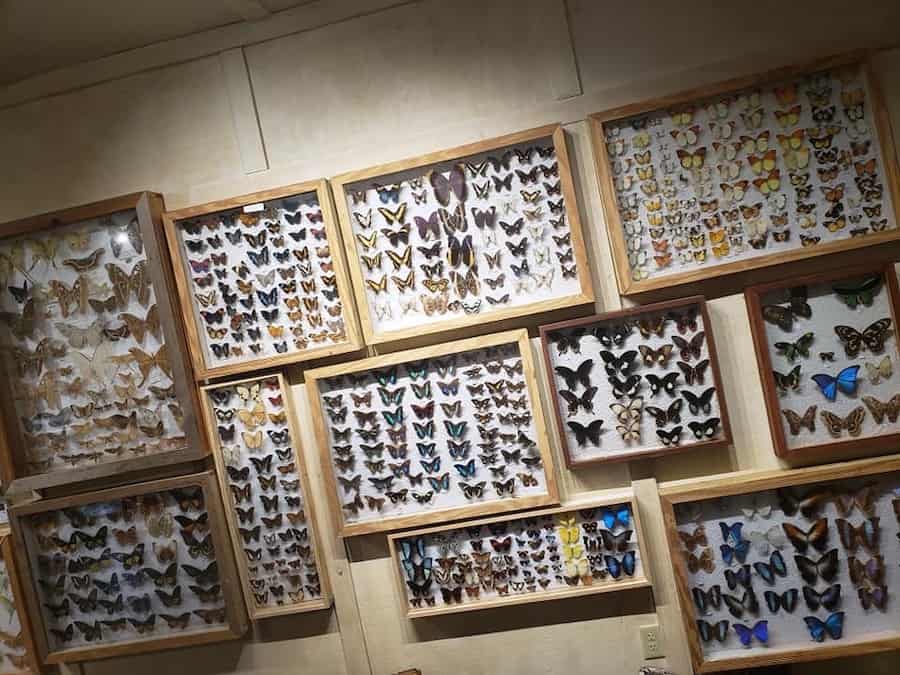 "Our local Bee Club is also going to be installing some beehives out here. So, we can talk about honeybees and their importance to agriculture. For instance, how 60 or 70% of what we eat depends on pollinators.
"By demonstrating those connections, people get a better understanding of what's going on. They see the difference they can make in their own backyard, not just in some far-flung, part of the world. It becomes immediate."
Joel Hamilton on the future of Alabama Gulf Coast Zoo
For the future, Hamilton's plan includes changing the composition of the collection. The institution will work with other zoos throughout North America on genetics. It will also take part in professional breeding programs.
For the moment, however, the focus is on the new location, and the opportunities it represents. Maximising the potential of its larger footprint, the reimagined zoo will offer animal exhibits and encounters as well as educational programming and interactive experiences.
Gift Shop Now Open at new location. 11am-6pm daily. Come see the new and amazing Items we have to offer! The zoo isn't open just yet but we are working hard to open mid-March. In the meantime, get a sneak peek of what we will have to offer. It will be worth the wait, we promise! pic.twitter.com/bjDNVOG5rt

— AL Gulf Coast Zoo (@ALGulfCoastZoo) February 8, 2020

There will also be theme-park style attractions, rides and play-areas. Visitors can enjoy food and beverage services, event facilities and entertainment venues, as well as gift shops.
Focusing on conservation
The zoo's conservation messaging is evident in the new three-storey Bio-Habitat. This is a lush environment, home to reptiles, birds and small primates. It will teach about ecosystems as visitors traverse a maze of paths and bridges into the treetop canopy.
Then there is the Sustainable Life Centre. This will highlight the idea of being stewards for the planet, through demonstrations of animal conservation, rainwater harvesting, organic gardening and sustainable technologies.
View this post on Instagram
"We will be changing our focus on conservation and conservation information. We'll have opportunities to raise money to support different animal groups in the wild and to do research. This is as well as putting some boots on the ground right here.
"Our whole educational opportunity is developing. We now have a much larger piece of property. So, we have been able to bring in animals, like giraffes, that have not been at the zoo in many years."
Looking ahead
"Once we are open and have moved our present animals to the new location, we are looking forward to working on developing the future collection," says Joel Hamilton.
"We want to work with some of the local species that need help. For example, the Perdido Key beach mouse, or the striped newt. These are species that are, relatively speaking, in our backyard. Maybe we can be part of a breeding and release programme for some of those species."
"These are projects we'll be developing as time goes on. The goal right now is to bring our animals to the new facility, and open up."
When it opens in 2020, the zoo is set to become the premier attraction destination on the Gulf Coast. It will offer a fusion of inspiration, education, engagement and entertainment to the six million+ annual visitors to the area.