The immersive South East Asia Jungle Track will be home to siamang gibbons, orangutans, tigers and otters. A climate-controlled dome that echoes an Indonesian swamp forest will also provide a habitat for reptiles, fish and Asian crocodiles.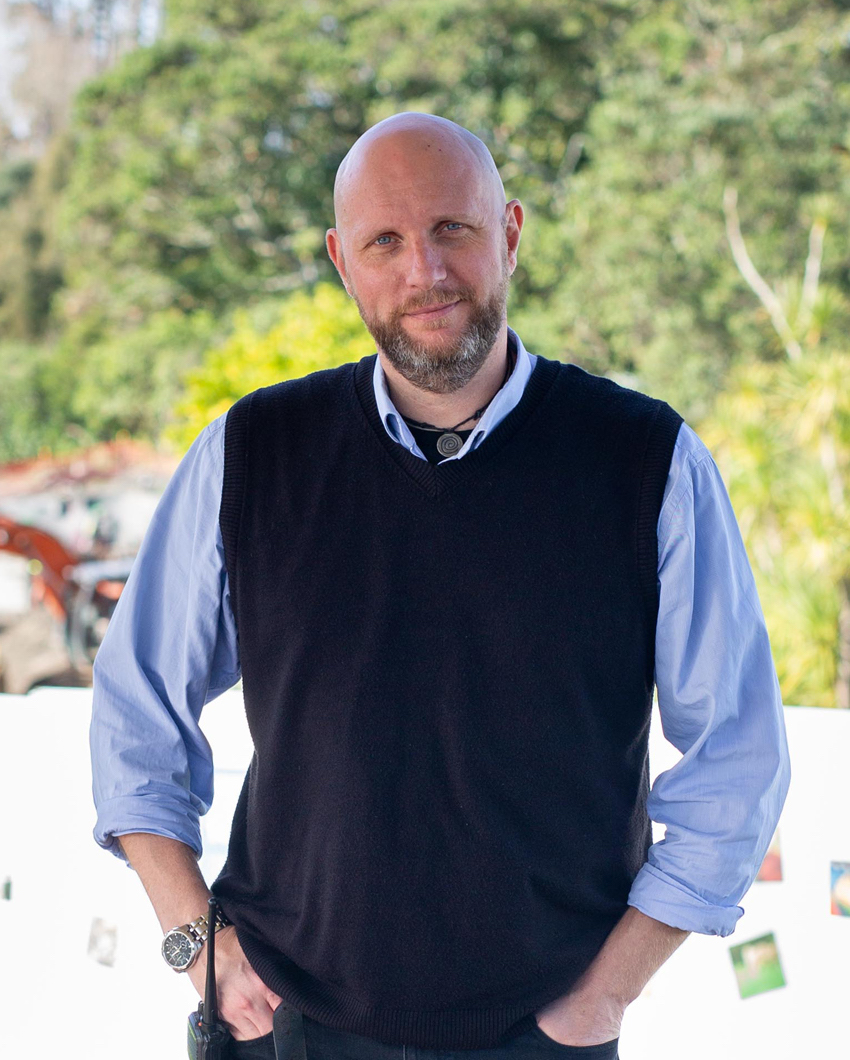 As part of the Future Zoo project, the zoo is also building a new restaurant and function venue. This overlooks the central lake and wetlands area. Blooloop spoke to visionary zoo director Kevin Buley. He talked about his work with conservation, the improvements at Auckland Zoo and why, for the most part, he dislikes zoos.
Buley has a BSc in Zoology and Animal Biology from the University of Southampton. Hee began his career as a reptile and amphibian keeper at Jersey Zoo in the British Channel Islands. Eventually, he became head of its globally renowned herpetology department. Later, he moved to Chester Zoo.
An accidental career
Kevin Buley has been the director of Auckland Zoo for 19 months. "I came across here in 2010 as the head of Life Science, heading up the animal department, doing conservation, research and veterinary work," he says. "Prior to that, I was at Chester Zoo in the UK, which is one of the largest in Europe, for eight years, learning the ropes."
His career began almost accidentally, at Gerald Durrel's zoo on Jersey. "I followed my girlfriend out there and I wasn't really thinking about working in zoos. I knew I wanted to work with animals and conservation but I didn't really see how zoos fitted into that paradigm."
It wasn't until he spent time at Jersey Zoo, initially as a volunteer, that he understood how a good modern zoo contributes to conservation.
The importance of conservation
"At Jersey, we were working with species that nobody else was caring for at the time," he says. "Some were only held at Jersey zoo; some were virtually, or absolutely, extinct in the wild.
"In my early twenties, having the opportunity to work with those species, to breed them for the very first time, to be actively involved in their conservation in the wild was a massive eye-opener."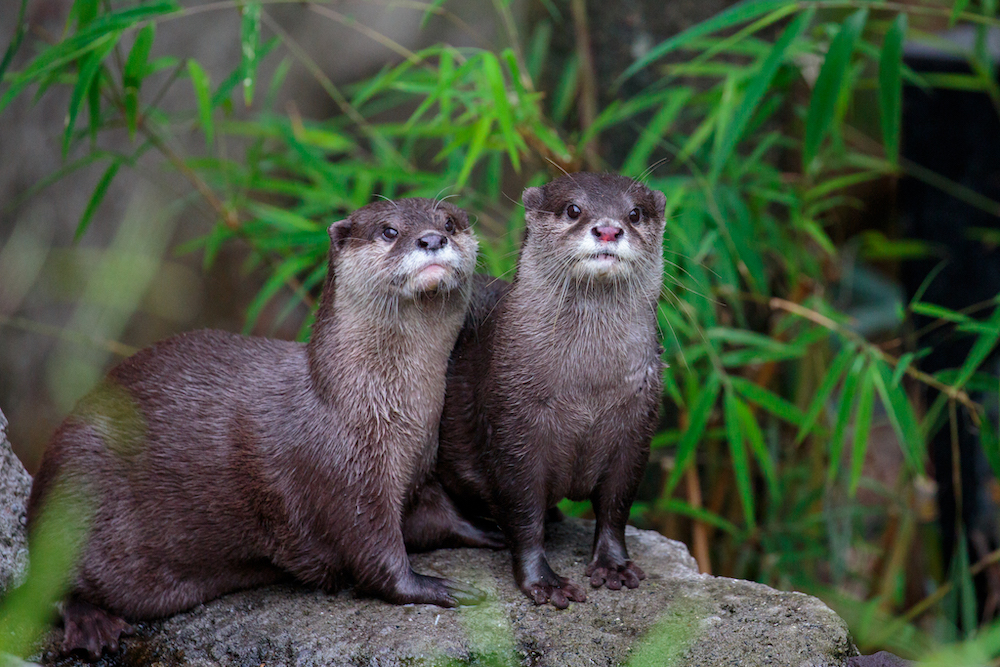 "We refined and developed a skill set at Jersey zoo concerning the intensive management of wildlife. This is now more important than ever in the conservation of wildlife in the wild.
"There are very few truly wild, unmanaged populations left on the planet. The human population is continuing to grow and habitats are continuing to shrink. So, those zoo-intensive management skills are going to be more and more important to preserve what we have left.
"Seeing how intensive management can contribute to conservation was a massive thing for me."
Chester Zoo
"At Chester, that focus was still there, but on a much larger scale," he says. At this time, he also became aware of how zoos can function as tools of advocacy and engagement:
"I remember Gerald Durrell, way back at the beginning, used to put priorities in order. Number one was the animals; number two was the staff, and after that, at number three, if they were lucky, came the visitors.
"Now, by contrast, a good modern zoo has to be at the heart of the community. It needs to be engaged with visitors at all levels if it is going to deliver its conservation missions."
It was at Chester that Buley learned how a good modern zoo can connect people with wildlife. And how this can generate genuine care and empathy. This, he maintains, is a level of engagement that cannot be fostered by nature documentaries alone.
"I love a good nature documentary. Planet Earth has me in tears pretty much every week. But nothing replaces seeing wildlife up close. Nothing replaces parents, guardians, uncles, aunts, grandparents, being able to walk around somewhere with their children, connecting with wildlife.
"There is so much social science evidence about the power of good zoos to connect people with wildlife in the right way. Chester was the eye-opener for me. And then coming to Auckland was this unique opportunity to bring those two major learnings together."
Kevin Buley and Auckland Zoo
Auckland Zoo works with New Zealand's Department of Conservation to help actively save many bird, reptile and invertebrate species from extinction.
"This is through a combination of the work we do at the zoo, breeding species for reintroduction, and using our intensive management skill-set in the wild. We have this tremendous opportunity with New Zealand's native wildlife to get actively involved in conservation, and to make a difference."
On coming to Auckland, Buley was struck by the local people's attachment to the zoo.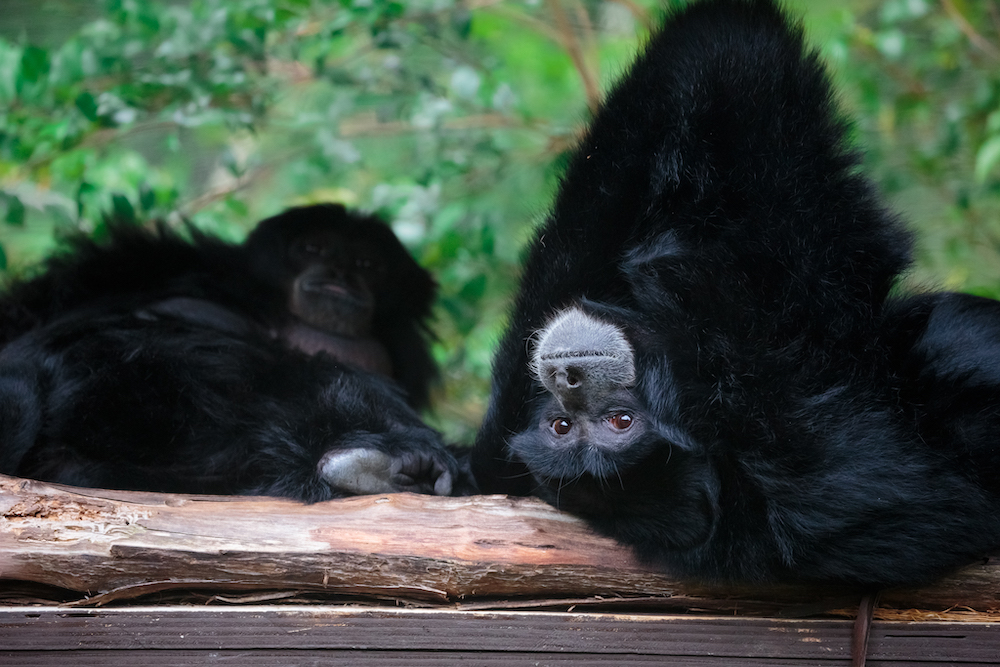 "What blew me away was how Auckland Zoo very much belonged to the people of Auckland. There is a pride in association with the zoo that is really not common."
This sense of ownership facilitates the delivery of a community-based conservation organisation. One that is, he points out, in many ways at the hub of people's lives:
"It effectively takes them on a lifelong journey. People often think of zoos as attractions; fun places to visit. And this is something they absolutely need to be. Nobody wants to go to a zoo and be depressed.
"Zoos need to be places to come and visit either with your kids and grandkids or on your own. Zoos are an incredible place to visit to connect with other people, to connect with wildlife at all times of your life."
Auckland Zoo and the community
For those who don't visit, there are also multiple touch-points. Through these, the zoo is able to communicate with the community:
"That might be about providing advice on conservation issues. Whether its's about poison, cats or climate change. People can engage with the zoo without visiting us."
"Then there are the community conservation and education projects we have running now around the city. Here people can get actively involved with improving their neighbourhood and their own environment. They can make it a better place to live in with their kids, and a better place for the wildlife in their neighbourhood, as well."
Auckland Zoo has enabled Buley to bring all the learnings of the past 25 years into one unique opportunity.
"I think size is a part of that," he says. "If the zoo is too small, then you haven't got the resources to deliver on your conservation ambitions. If it's too big, then it's a bit like an ocean liner. It might take forever to change direction and to develop new initiatives. Auckland is in that Goldilocks 'just right' zone for zoos."
The problem with zoos
Kevin Buley says that the term 'zoo' is incredibly polarising. "The unfortunate historical associations of the word don't do wildlife conservation and the world any real favours. I don't like zoos, generally."
"If you go by National Geographic figures, there are 10,000 or more zoos on the planet. I would suggest that less than 10% are actually any good. The rest need either to be radically improved or shut down. If you think about the fact that 90% of zoos are shit then it's not surprising that we all get defined by our lowest common denominator."
This, he says, is tragic for the potential role of a good modern zoo.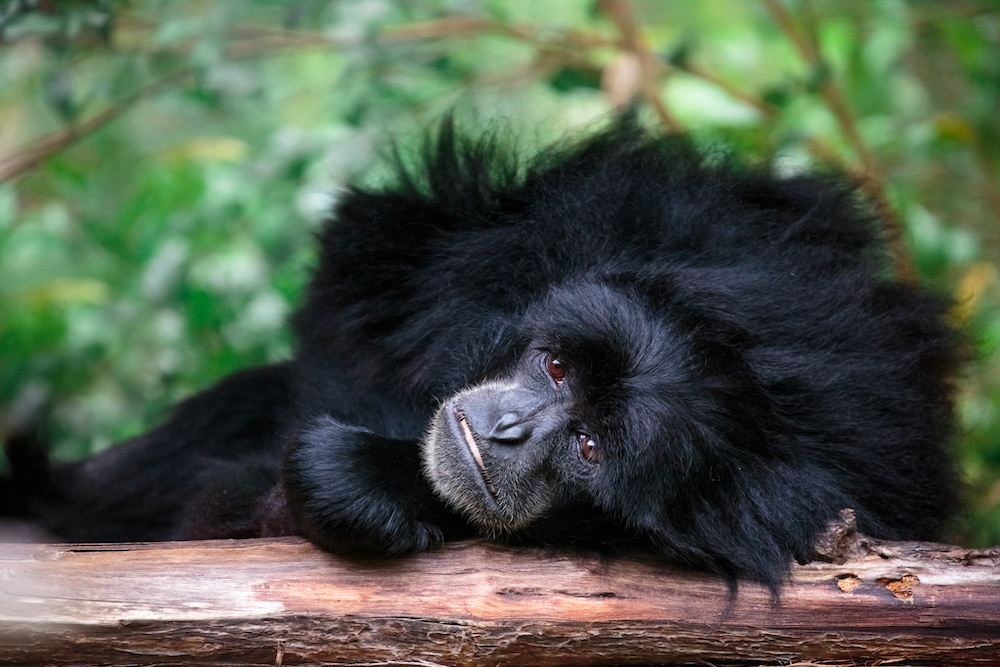 "It is the 10% that put their money where their mouth is. They are genuine advocates for conservation, and they connect people with wildlife. They are involved in conservation, breeding and reintroduction programs. These zoos get their staff out into the wild using that skill set, to do biological or social science research.
"Where you have those zoos delivering in that way, as Auckland Zoo is doing in New Zealand, it makes a real difference to wildlife. If you put all zoos in the same basket, then the 9000 are going to be constantly dragging us down."
Kevin Buley on zoos, wildlife parks and sanctuaries
The distinction people make between zoos and wildlife parks grates on Buley. He says: "People think, 'oh, I don't like zoos but I like wildlife parks' or 'I don't like zoos but I like sanctuaries'.
"They are all bloody zoos. They're all the same thing. Any facility where animals are reliant on humans for their care, food, and medical attention, is a zoo. We have to stop separating things based on their name. Wildlife parks, safari parks, sanctuaries or rescue centres – they are all zoos."
"A good zoo has to be delivering on conservation. And you can expect the animals in the care of that zoo to have a better life, in many ways, than their counterparts in the wild. That's significant."
Auckland Zoo and families
"We know there is an inherent guilt that people who come to our zoo struggle with," says Buley. "This is because of the stuff they have read, or seen on social media about that plethora of bad zoos.
"They know that it's good for their kids and they see the light come on in their kids' faces. They are interacting with their kids. Rather than seeing them on God knows what device or games console."
"From a social perspective, from an empathy-with-wildlife perspective, a good modern zoo is fantastic. But there is still that dilemma in their minds: 'I read about this… Are the animals happy? Are they suffering?'
"Being able to say, 'No. Good zoos will give the animals a better life than their counterparts in the wild in many ways'. It alleviates that guilt and dilemma. Not only can you come and celebrate wildlife and enjoy being with your family here at the zoo, but you're also helping us to do work conserving wildlife."
Conservation in the wild
"The place for wild animals is obviously the wild," says Buley. "If, however, we can help preserve those animals in the wild by caring for animals here at the zoo, providing them with a better life and making people care, and do their part to help conserve wildlife, then that's a noble – and hopefully achievable – outcome.
"We know that it works. We have generations of Aucklanders here who empathise and connect with wildlife. They want to do more. We know that's the result of the experiences they've had with good zoos."
South East Asia at Auckland Zoo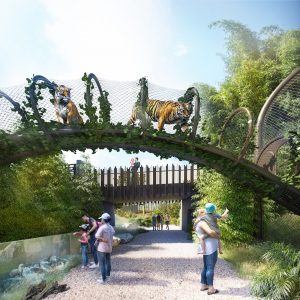 The new South East Asia Jungle Track is the largest development in the history of Auckland Zoo.
"Auckland zoo is 97 years old in December this year," says Buley. "We have done a lot of development work in the last 10, 15 years which has transformed the site. However, the Southeast Asia area was one of the key areas we needed to bring up to the modern zoo standards.
"We've spent a lot of money underground before we even started on the project. For example, making sure our electricity, water and drainage are all in the right place. I never thought I'd get so excited about manhole covers. Seeing a good manhole cover with services underneath it gladdens the heart!
"There is a lot of infrastructure work in bringing a 97-year-old site up to scratch. Now, having got all that boring stuff out the way, that's when we come above the ground and do the really fun stuff. The stuff that transforms the lives of the animals and the visitors here at the zoo."
Making the most of the climate
The South East Asia area includes a new habitat for orangutans and siamang gibbons that makes the best use of the climate in Auckland.
"One of the things I don't miss about the UK is the weather," says Buley. "Here, it is warmer and sunnier. So animals are able to spend much more time outside exploring their habitat. Giving them large spaces to explore and actually bringing them out of their area has been key in the design for the orangutans."
"As well as the main orangutan and siamang gibbon habitat areas, we are building a network of aerial pathways. This gives them the opportunity to move across a large area of the zoo, including over our lake, to different feed stations. They can explore the habitat not dissimilarly to how they would in the wild, moving from tree to tree looking for fruit.
"It's tremendously exciting, watching those structures going in on a day-to-day basis. That will open in early 2020."
Also due to open is the new café. Here visitors will be able to drink coffee on the deck in the sun, watching the orangutans traverse the network of aerial pathways.
"We're very pleased to have knocked down our old café; it wasn't great. The new one is state-of-the-art. It is architecturally designed, and will also be a function centre. This will provide a unique facility for the people of Auckland."
New tiger and otter habitats at Auckland Zoo
Later in 2020 the new tiger and short-clawed otter habitats will open.
"Again, these were areas of the zoo that were in rather dire need of updating," says Buley. "That old tiger enclosure very much talks to the old style, almost Victorian menagerie thing. To all intents and purposes, it was a pit. A beautifully appointed pit where the animals had good, happy lives as far as we could tell.
"But being able to get rid of that enclosure to build what we're building now really sets the path for the whole zoo experience."
A new tropical dome
At the same time, the 'swamp forest' in a tropical dome is due to open. This is a first for New Zealand. It will offer underwater viewing of crocodiles and South East Asian fish. It will also eventually be home to turtles.
"The main species in there will be the Sunda gharial: the crocodilian from South East Asia. It's not always sunny here, so the dome will provide an indoor tropical experience during the winter."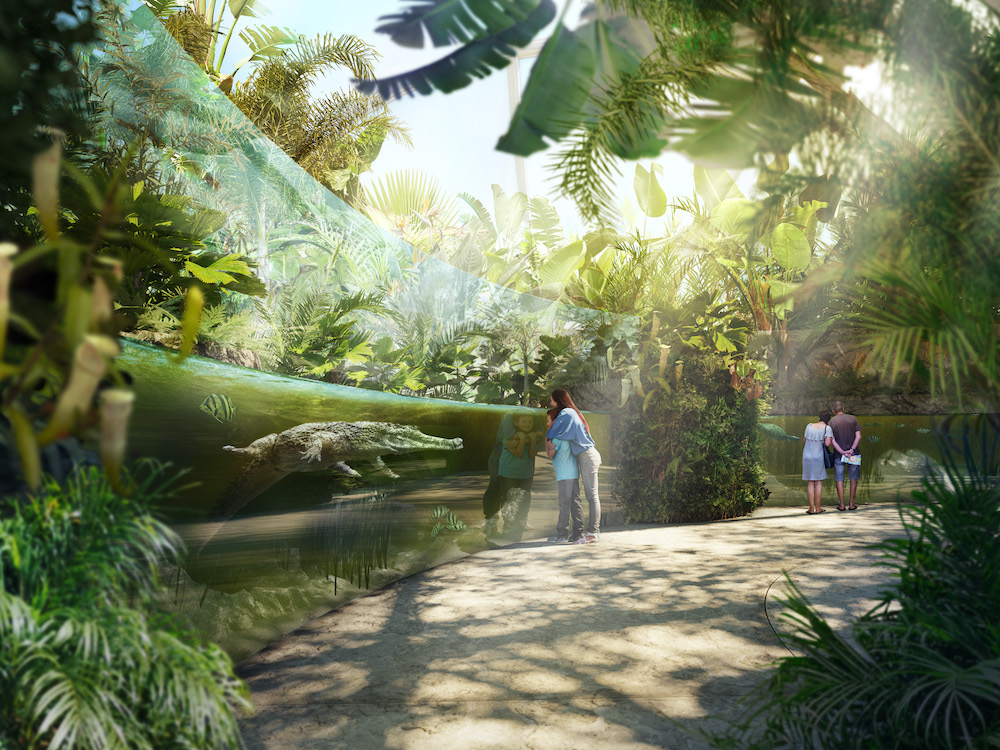 "It's rather like the kind of thing that you might get if you go to a good modern zoo in the UK or Europe. Or the Eden Project. But it's the first of its kind in New Zealand."
The swamp forest will be kept at 28 degrees year-round. Harvested rainwater will irrigate the plants and feeding the misting systems.
Community connection
"The whole development is about 20% of the zoo's footprint. It is a massive undertaking, taking over two years from start of construction to full completion. It's a long journey for us, and fantastically exciting.
"Our members and community have got right behind what we're doing here. It's not a case of 'let's wait to go to the zoo till the development is completed'. It's 'let's go and see what they're building in the next week or next month'."
"We are watching these structures come out the ground and taking visitors on that construction journey with us. Both on social media and through them visiting us. It is really exciting."
"I feel incredibly privileged to be in the position that I am. To be helping to lead this development and seeing what it will do to drive us forward as this conservation organisation."
Zoos and 'arking'
Clarifying an aspect of the debate around modern zoos, he addresses the term 'arking':
"We are not 'arking' animals. The orangutans here are critically endangered, yes. As are the Sumatran tigers. I don't envisage any scenario where those animals will ever be re-introduced into the wild. The way we save the orangutans is by conserving that wildlife in the wild.
"The purpose and role of the zoo animals here is to connect people to wildlife. They are advocates for their species; they are advocates for wildlife in general."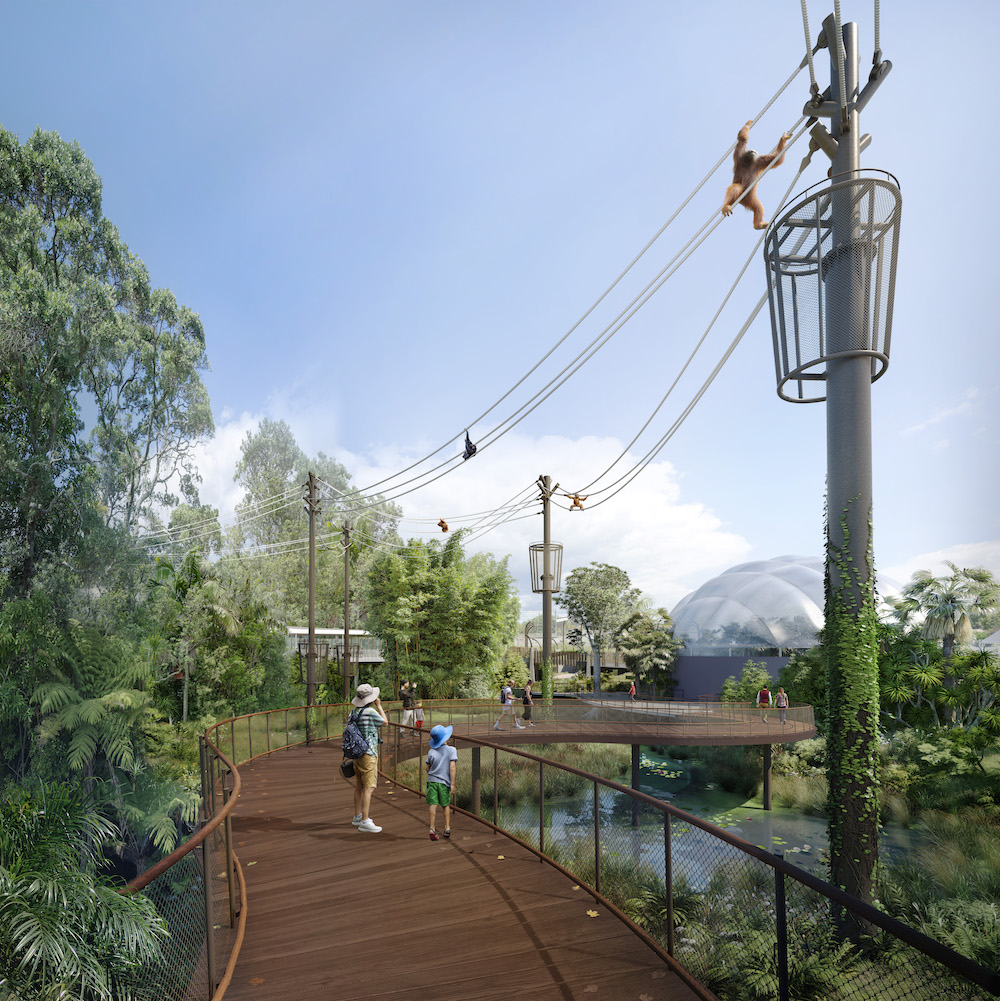 "This whole notion that zoos are in some ways 'arks' for exotic species is complete rubbish.
"Yes, there are instances of zoo animals returning to the wild with variable success. However, that is not the role of the vast majority of exotic species in zoos. They are there as advocates. They are there to connect people with wildlife, and they genuinely do."
The importance of zoos
"There are scientific papers around the social science impact of a zoo, whether it's formal education or informal," says Buley.
"Even if we turned things around and arrested this mass extinction. Even if we weren't on some path of catastrophic climate change. There would still absolutely be a need for good zoos.
"We're almost apologising for our existence, and that drives me bananas. In an ideal world, zoos would exist. Zoos are essential to maintain those connections we have."
Auckland Zoo and the concept of kaitiaki
"There's a beautiful word over here called kaitiaki. It doesn't really have an English equivalent. The closest parallel is around the notion of guardianship and stewardship. The idea that we are all responsible as kaitiaki for the environment.
"A good modern zoo can do more than any other medium to promote that notion of kaitiaki. We have five organisation values. One of them is 'we are all kaitiaki for the zoo and the environment'.
"How do we maintain and develop an empathetic human population? One that recognises the fragility and importance of the environment around us and the wildlife within it? We need to get everyone to understand that they are kaitiaki to the environment, whatever that may look like.
"And in an ideal world, zoos should be at the heart of that," says Kevin Buley. "Not only providing their wildlife with a life better than their counterparts in the wild. But also fulfilling an essential role in connecting their communities with wildlife, making them care."
Images kind courtesy of Auckland Zoo. Top image credit: Brian Cairns.