In March next year, the eyes of the world will be on its first residents, beluga whales Little White and Little Grey, as they make a 6,000 mile journey from Changfeng Ocean World in Shanghai, China, to the remote bay in Heimaey, off the southern coast of Iceland where the sanctuary is being created.
Working in conjunction with Whale and Dolphin Conservation and with a substantial donation from Merlin Entertainments, the Sea Life Trust picked the bay; an inlet of around 32,000 square metres, as the site for its pioneering project to provide a natural sub-Arctic environment and wild habitat for the whales.
Merlin Entertainments, which owns the Sea Life aquarium chain and set up The Sea Life Trust, has a long-held principle that belugas and other cetaceans do not belong in captivity. Therefore, it has been seeking a solution for the belugas since its acquisition of Changfeng Ocean World in 2012.
This will be the first time that captive beluga whales have ever been released to an ocean sanctuary.
Blooloop spoke with Andy Bool, Head of the SEA LIFE Trust; and Merlin's James Burleigh about the project which signposts the way towards a new understanding of cetaceans and their needs.
Heimaey Island
Describing the sanctuary in progress, Andy Bool tells Blooloop:
"Klettsvik bay is on Heimaey; an island in the Vestmannaeyjar Archipelago of the south coast of Iceland, a 40 minute boat journey from the mainland. We are building a landside visitor centre which will tell the story of Little White and Little Grey. There will also be a highly managed opportunity for small numbers of visitors to go on a boat trip at the edge of the bay. If they are fortunate, they might see Little White and Little Grey at a distance, but it will be on the belugas' terms; whether they appear is up to them.
"We are looking at ways of using technology; potentially hydrophones and cameras on the cliffs, to bring what is happening in the bay back into the visitor centre."
A perfect natural location
It took four years to find the perfect location for the sanctuary.
"The primary driver was finding a bay that was sufficiently secluded and sheltered from what can be very rough weather conditions in Iceland, and to provide them with an environment as close as possible to their natural sub-arctic one. We examined lots of different locations across the world.
"Klettsvik Bay came up as a potential location because Keiko, the orca who portrayed Willy in the 1993 film 'Free Willy', was kept there in a very different kind of sea-pen. We took the learnings of people involved in that project."
The location is, he says, absolutely beautiful.
"It is stunning, and really spacious, 33,000 m², up to 10 m deep; so it gives them a lot of space to explore and be themselves."
Building of the landside facility began in April this year; with the first pontoon going into the bay a few weeks ago. Construction will be completed by March next year, with Little White and Little Grey arriving sometime around that point.
Preparations begin
Bool says: "It is brilliant to be able to lead on this project from the Trust perspective. It's a little daunting as well, but we have so many experts working on it; and the support and expertise of Merlin, in terms of building and operating facilities like this. We are backed by this amazing group of people."
There were originally three belugas at the attraction in Shanghai. One died last year after succumbing to a congenital illness for which she had been receiving treatment for some time. It is the surviving belugas, Little White and Little Grey, who are being prepared for their epic voyage next year.
Bool says: "Little White and Little Grey were captured together from the wild when they were very young. They are 12 years old now, and came to Changfeng Ocean World in 2011. They have always been kept together. Their personalities are very different – Little Grey is playful, and Little White is more reserved."
Interestingly, he says: "When we launched the sanctuary publicly, we were contacted by their original trainers from the facility in the White Sea where they were first kept in Russia. They wrote saying how amazing it was to see that Little White and Little Grey would be going back to the ocean, which was just really nice."
Acclimatising the beluga whales for their epic journey
The animals are currently being trained, or acclimatised, for the move.
"We are working very closely with Beluga Whale experts who are preparing Little White and Little Grey for their epic journey. It is 6000 miles from Shanghai to Iceland, and will involve transport by road, by air, and, finally, by boat.
"The team are accustoming them to the equipment associated with the transport and travel, in order to reduce the levels of stress that they will experience."
A non-stop flight from Shanghai to Iceland
Their trainers and carers will be with them throughout the journey, to reassure them, and keep them calm.
Bool says: "They will be loaded into special transport boxes for the journey; and will go into special slings or cradles that sit in those boxes. They aren't actually submerged, but there is water in those boxes, and they will be kept moist.
"We have an export transport partner who is working with us now. And it is a non-stop flight from Shanghai to Iceland, which is brilliant."
A gradual decrease of human contact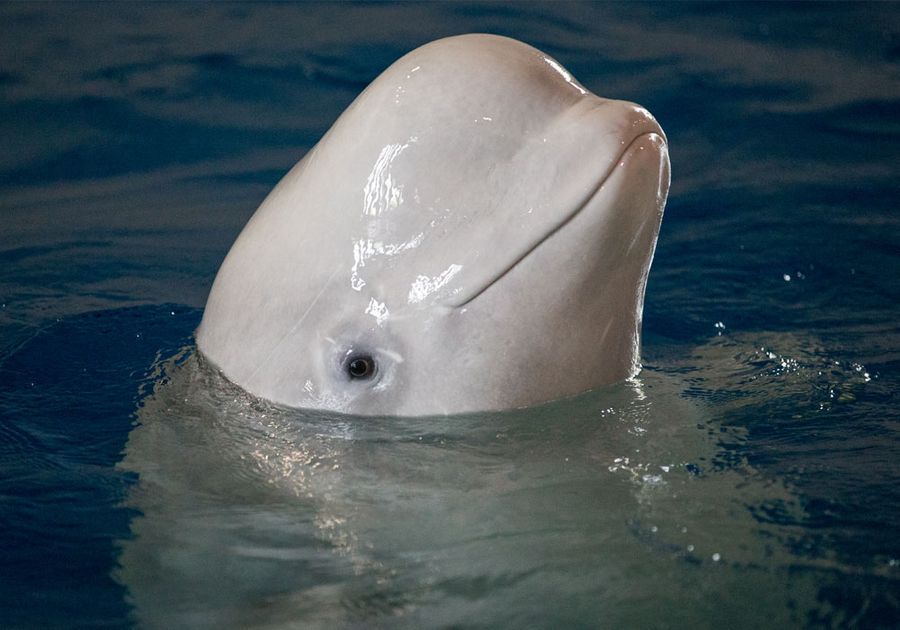 The belugas, who are intelligent and sociable animals, will need to adjust to a lower level of human contact.
Bool says: "We know belugas are very sensitive to change. So two of their key trainers will be coming over from Shanghai for a period of time to Iceland in order to give them that consistency.
"The expert that we are working with; who will be the curator of the sanctuary for the first year, is with them now in Shanghai, so they are getting used to her. But when they are in the bay, the aim is that over time they will become acclimatised to that new environment; so there will be less time required in terms of their contact with trainers.
"We will, obviously, need to maintain contact for healthcare checks."
There will be pontoon pools in the bay for health checks. There will also be a critical care facility, which will be landside, as backup. "But over time, the idea is that they will be left increasingly to their own devices," says Bool.
Getting used to new waters and meals
For the moment, the work being done with the belugas is very much focused on the journey to the bay. Bool says: "But we are also working with them to encourage them to hold their breath for longer periods."
At the aquarium where they currently live, they can only make very short shallow dives:
"When they are in the bay, which is much deeper and provides much more space for them; they will be able to dive longer and will need to learn to hold their breath for longer periods of time.
A more natural existence in a more natural space
"On arriving in Iceland, they will be quarantined initially in the critical care pool, where we will start to lower the temperature of the water. At the moment they are in water that sits at around 13°; whereas when they are in the bay, the water will be closer to 0°C."
The whales are on a nutritional program where they are eating large quantities of fat-rich fish to help build up their blubber as an insulation layer.
An inspiring world first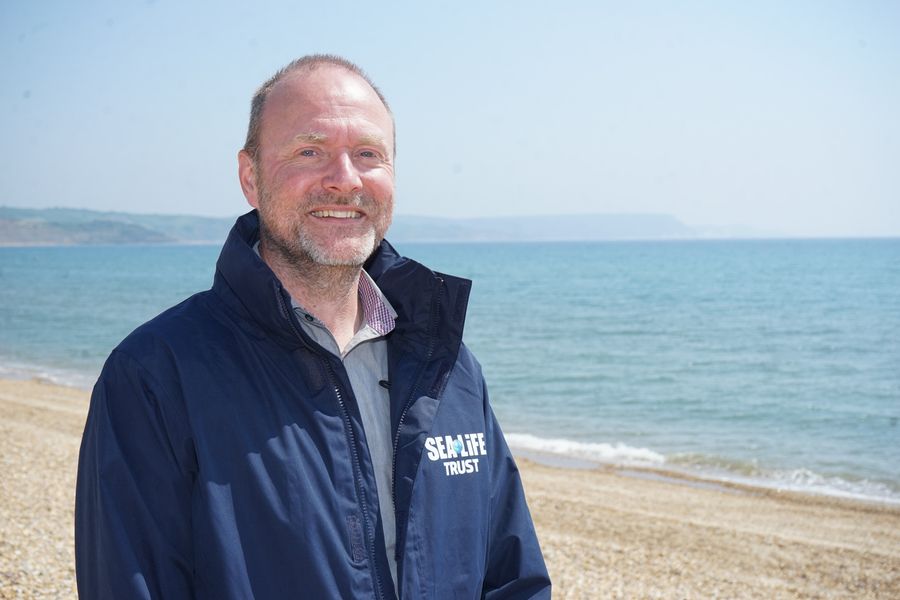 The release of the belugas into a sea-sanctuary is an inspiring world-first, and the world will be watching.
Bool says: "We are leading the way in developing this kind of sanctuary for cetaceans from an aquarium environment."
Outlining the short and longer-term impact, he says: "From the SEA LIFE Trust perspective, the primary purpose of the sanctuary is to provide the best possible care for Little White and Little Grey; helping them to lead a more natural existence in a more natural space."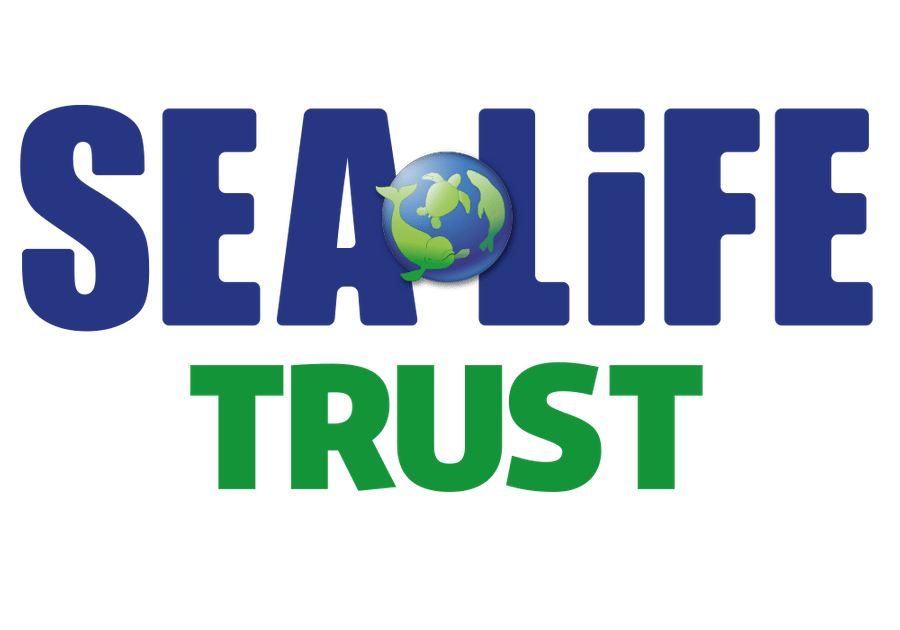 Additionally: "By working with researchers to track the belugas' physical and mental journey through this process, it will allow us to understand much more about how animals currently in aquariums can acclimatise to a new environment.
"We hope by leading the way in creating this world-first whale sanctuary, that we show that there is a different option for those animals in an aquarium environment.
"Ultimately, we hope that it will lead to a change in perception. And that it will provide a beacon of hope for those beluga whales in captivity in aquariums around the world."
A life-changing opportunity for the beluga whales
The Trust is working with expert partner Whale and Dolphin Conservation to identify other aquariums that might want to seek this different solution for the Beluga whales in their care.
Bool says: "The bay can hold up to ten belugas. In the longer term, it will be much better for Little White and Little Grey; as highly social and intelligent animals, to have more beluga whales there."
This life-changing opportunity for Little White and Little Grey came about, Bool reminds us; when Merlin acquired Changfeng Ocean World in Shanghai, complete with resident belugas.
"Merlin has a long-held belief that we can't care for these highly complex, social, intelligent creatures in an aquarium environment. In line with that value, they immediately started working with WDC, the Sea Life Trust and other experts to find an alternative solution; which led us to where we are now. It is thanks to their commitment, and also their funding for the building of the sanctuary, that we can do this."
"These animals are not for exploitation and entertainment shows"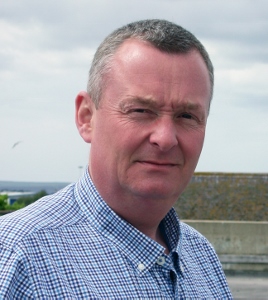 James Burleigh, who, as SEA LIFE's Chief Ambassador, links Merlin Entertainments (SEA LIFE's parent company) and The SEA LIFE Trust, confirms this, telling Blooloop:
"The whole premise around acquiring an attraction with any kind of cetacean has always been that these animals are not for exploitation and entertainment shows: these animals need to be homed to somewhere more appropriate.
"We have always done that. From way back in Brighton in 1990, where The Born Free Foundation and ourselves released two dolphins from the old dolphinarium, which is the new SEA LIFE centre; to the Turks and Caicos Islands."
He says: "While SEA LIFE has always been non-judgmental about other people, our philosophy has always been 'no whales and dolphins'. We have brought in lots of different attractions through organic growth, and one or two acquisitions; and that is one of the main philosophies that has underpinned everything. When we acquired Changfeng, which is a very lovely aquarium; rather than regarding the fact they had belugas as an awkward thing, we thought of it as an opportunity for us to do something slightly different. We had talked about doing sanctuaries before, sea pens in the ocean.
"We weren't particularly keen on other options available to us; so we accelerated the process of building the sanctuary."
Obtaining the necessary paperwork was a lengthy process.
This was made lengthier by the fact that the project is without precedent:
"Explaining a world's first took a while. Once we had got the import licence to allow us to move the animals into Iceland, we needed the export licence to get them from Shanghai to Reykjavík. And then from Reykjavík, to get them on a separate transportation method to Heimaey, where the facility will be. We had to get a deal with the island to let us build a facility there. We also had to get approval from the government to allow us to use the bay; so lots of process to follow."
Not a visitor attraction
Merlin Entertainments donated funds to build the facility, which the SEA LIFE Trust will run as a not-for-profit.
Burleigh says: "This is not a visitor attraction. The weather in the winter is as challenging as anywhere in the world; it's a tiny little island, and very difficult to get to."
All the factors that make it a perfect location for a sanctuary from an animal welfare perspective, make it unsuitable as an attraction.
Besides, Burleigh says: "This is not a profit-making institution. It will become a legacy for years to come. These animals are under 15 years old, and can live up to the age of 50 in the wild. This is going to be a long-term project. We have always seen this as being a case of taking care of our two belugas first; and thereafter of letting other people decide what they should be doing next."
Initiating necessary discussions and setting benchmarks
There are over 300 belugas in captivity around the world, and around 3000 cetaceans.
This project paves the way towards discussions with zoos, aquariums, governments and organisations globally. Burleigh says:
"We have worked hand-in-hand with Whale and Dolphin Conservation to ensure that what we do will be the benchmark for others to follow. It will be a barometer for whether the industry feels there is change coming; whether in China, which will probably take a bit longer; or in the US where certain companies still have challenges.
"At this point, we are offering that opportunity. The world is watching.
"We move these belugas over 35 hours; put them in their facility, see them thrive and flourish, and live out their lives. I can't put a timescale on it. But there will be a point where somebody will say, actually: this is a good thing."
Inevitably, there will be questions to answer.
Burleigh says: "The question is always: why can't you release them to the wild?
"They have been in human contact for the last 12 years, since they were babies; so to do that would be fairly irresponsible. They can't necessarily survive on their own, or find a pod of beluga that they could live with.
"What we are going to do, as we produce this facility, is start conducting the research to ensure that animals that may come to us in the future; animals that are less in tune with human interaction, that have perhaps only been in captivity for a short time; have the potential to be returned to the wild. That is for our research teams to work on."
No project without challenges
The team collaborating on the belugas' transfer to the Icelandic bay is aware the undertaking is fraught with risk:
"We know what we believe is right, and we're doing it for welfare reasons; but we will be challenged by people who think, how can you do this? It's dangerous.
"We have so many different people on board that have worked with belugas in the wild, in captivity, and in our world with our own belugas. We have spent significant sums of money on research and training.
"The animals are going to need to be able to come back to the trainer, to allow their blood, their weight, their eyes and so on to be monitored. We need to help keep them healthy. We're not suddenly going to turn them over to the vagaries of the ocean. They are still going to be under our duty of care. The difference is that they are going to be in a square kilometre of water as opposed to a concrete tank."
Absolute commitment to an important welfare project
From the moment the news was broken in June, interest in the project has been extraordinary.
Burleigh says: "The cameraman from Sky News, who initially didn't know why he was being sent there to film Andy (Bool); came into the aquarium, and suddenly the penny dropped. By sheer coincidence, he was the cameraman who had been sent to Highmy, when they released Keiko; the Free Willy killer whale. He said, 'I cannot believe that I am here doing this today. Now I am going to ask to be there when they release the belugas into the sea pen.'"
The allegiance to the project among Merlin's staff is universal:
"It isn't just the aquarists and the curators and the people who work with sea life. It is the glue that holds people together in the organisation.
"This makes me feel very proud that people feel like that.
"There is no way this can be perceived as anything other than a welfare project. A project undertaken by people who really do believe it is the right thing to do."
All images kind courtesy of SEA LIFE TRUST Beluga Whale Sanctuary and Merlin Entertainments.