Mobaro Park is celebrating a bumper 2018 as six more UK attractions sign up to the Danish company's digital safety & maintenance solution.
Paultons Park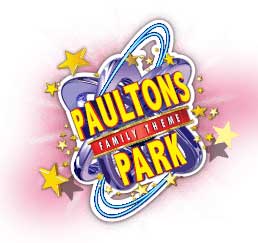 , Folly Farm, Dreamland Margate, Sundown Adventureland and the two Vectis Ventures parks – Robin Hill Country Park and Blackgang Chine – have all ditched paper checklists in favour of the Mobaro solution.
"It is very exciting and a privilege for us, and me particularly as my heart and home is in the UK, to be able to welcome these six wonderful parks to the Mobaro Family," comments David Bromilow, Director Parks and Attractions at Mobaro Park.
In all, 16 UK attractions have joined a growing stable of waterparks, theme parks and attractions worldwide that carry out routine safety, maintenance and operational audits and routines via the intuitive mobile dashboard.
"A clear picture is forming of the snowball effect that occurs when more and more industry colleagues in the same market are experiencing the benefits of using Mobaro," observes Jens Holm-Møller, Director and Co-Founder at Mobaro.
Folly Farm: Mobaro support has been 'phenomenal'
Among the recent converts is hybrid zoo and amusement park, Folly Farm. According to Operations Manager, Royston Badham, going digital was something the park had been looking to do for some time.
"Mobaro were the only provider that had a solution for each of our requirements," explains Badham.
"Furthermore, the support we received, and continue to receive, has been phenomenal. The transition from paper to digital was seamless, thanks to the team from Mobaro being in constant communication and providing on-site training and support. Having David Bromilow personally scrutinise our checklists was a huge advantage as it allowed us to tap into his extensive knowledge base."
Folly Farm now has ambitions to move the whole park over to the new system:
"The system is managed and updated constantly with improvements coming all the time," says Badham. "Moving forward, our ambition is to migrate all of our departments over to the system by bringing our Farm, Zoo & Catering operations online for 2019, with the aim to be fully digital by 2020."