Bart Shepherd is the senior director of Steinhart Aquarium at the California Academy of Sciences. He oversees a biologically diverse aquarium collection with 40,000 live plants and animals representing nearly 1,000 species.
Growing up on the Chesapeake Bay and Virginia Beach, Shepherd first became interested in marine life and conservation as a child.
"As kids we were always out playing in the salt marsh, crabbing and fishing," he said. "We would ride our bikes down there to explore and try and catch fiddler crabs. I think that definitely influenced my life choices."
His mother gave him a home aquarium at an early age. They would work together on it as a project, selecting fish and keeping it cleaned and maintained.
Growing up, he continued to keep home aquariums, even after he got into the business. Eventually the job killed the hobby but he has picked it up again now that he has children.
"I wanted them to grow up with that same experience, so we started another little aquarium, a small freshwater tank that we take care of together."
The Steinhart Aquarium
The Steinhart Aquarium, which opened at the end of September 1923, will be 95 this year. Its exhibits showcase habitats and animals from all parts of the globe.
"We are one of the oldest, continually operated aquariums in the US," Shepherd said. "From the beginning it was focused on a global picture, looking at biodiversity and the kinds of plants and animals that are found all around the world."
The aquarium has held onto that global focus, although it does now have a gallery concentrating on the coast of northern California. It also has a collection of coral reef animals.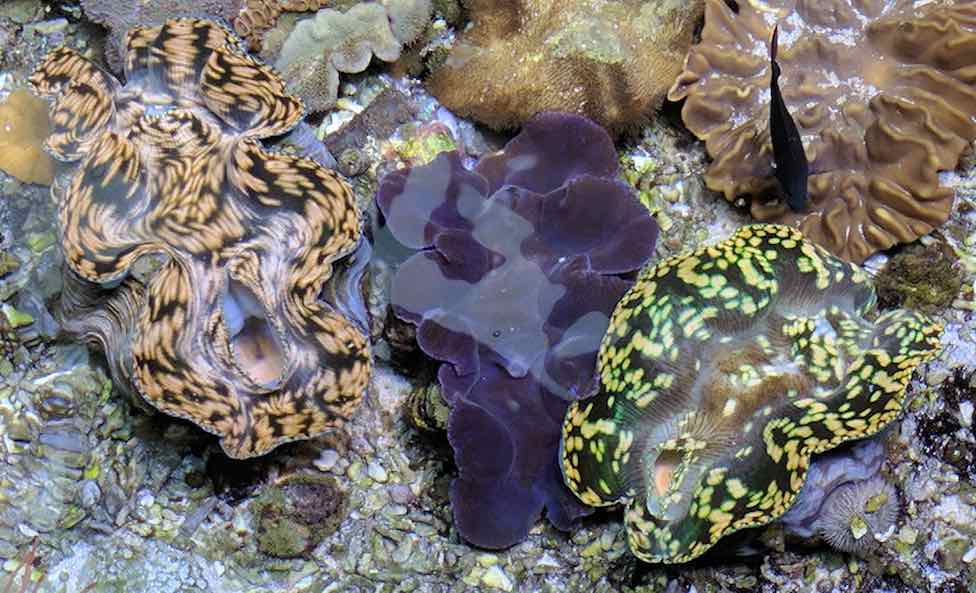 "Our big coral reef tank is a Philippine coral reef. Recently we have broadened that and focused more on coral reefs from a global perspective. Thinking about them as one of nature's great engineered systems, their importance on the planet, and the challenges they are facing," Shepherd said.
The Steinhart Aquarium receives more than one million visitors a year. In addition to aquatic exhibits it also has terrestrial and rainforest-focused galleries. Shepherd wants to use these to introduce visitors to the beauty of the natural world that they otherwise might not experience.
"If we can bring those stories and bring those beautiful and captivating animals into public view, then we help inspire people to appreciate, conserve and sustain what is remaining of the natural world."
The aquarium has a focus on education, raising awareness about evolution and climate change. It also has breeding programmes as well as research and conservation initiatives.
Hope for Reefs
"One conservation initiative that I have been pretty heavily involved in is a five-year-project that we launched two years ago, which we call Hope for Reefs," Shepherd said.
Hope for Reefs launched in 2016 to explore, explain and sustain the world's coral reefs. It achieves this through researching breakthroughs in reef biology, developing conservation solutions and sharing knowledge through exhibits and educational programmes.
"We have raised about $15m for this and it really has four big 'buckets' of activity," Shepherd said.
"One is the museum-based education, the on-site exhibits and education that we do here. Everything from aquarium tanks and exhibits to public programmes with our scuba divers in a tank and a public presenter talking to people about ocean acidification.
"We are also developing a planetarium show on coral reefs, Expedition Reef, that will open this coming March. So that is sort of a local focus on education and conservation and science education."
The Academy of Sciences licenses the planetarium shows it develops to other planetariums around the world. It also shares them online as part of a science curriculum for use by teachers in the classroom.
The other aspects of the initiative involve research and conservation. This includes exploring some of the least known or documented coral reefs.
"A lot of it is what we call mesophotic coral ecosystems, or the twilight zone – coral reefs that exist a hundred or 150m deep. Very few scientists have ever had the opportunity to study those," Shepherd said.
The project will involve at least 20 expeditions over five years, with seven already complete. The teams are documenting the fish and coral species found in the reefs as well as examining the natural and man-made impacts on the environments.
Coral reef restoration
The final part of Hope for Reefs is an applied science piece around coral restoration. It is a controversial topic to some in the field.
"There are a lot of prominent coral reef scientists and marine biologists that don't believe in coral reef restoration. They think that we need to focus on preventing the decline and not on engineering super corals," Shepherd said.
"But I see all of these approaches as running in parallel. They are just different tools in the toolbox, and sometimes you need a screwdriver, sometimes you need a hammer. You need all the tools. So we are trying to focus on advancing the science of coral reef restoration."
This is happening in partnership with SECORE (SExual COral Reproduction). It is an international non-profit coordinating efforts by public aquariums, institutes and universities focused on coral reef conservation. SECORE is based on the coral reproduction research of Dr Dirk Petersen at Rotterdam Zoo and was created in 2002.
SECORE
Shepherd said: "The focus of SECORE is to use the corals natural spawning events, and to collect gametes, fertilise them, and then grow baby corals that can then be planted back out onto the reef.
"Up until now, the technique has been almost like gardening. You take cuttings of corals and you are duplicating them, growing thousands of the same genotype.
"With the SECORE approach, you're actually increasing genetic diversity because you're getting sperm and egg combinations that wouldn't otherwise occur."
For the moment, the focus is mainly in the Caribbean, but Shepherd is keen to expand the project globally. First, the team will need to advance the techniques they use and find a way to make it all scalable.
"Right now, the big challenge with all of this restoration work is that you will ultimately come to a point where you have to have a scuba diver manually plant a coral on a reef," Shepherd said.
"The diver takes training and special equipment and can only carry so many corals. They also can only stay underwater for so long. That limits you in terms of what you're able to do."
The SECORE approach is more like a farmer sowing seeds in a field. It involves developing self-stabilising coral substrates to distribute from a boat. These then work their way down and attach to the reef and ultimately corals will grow.
"That is something that we are trying to push. To see if we can increase the scale, putting millions of corals on the reef instead of just hundreds of thousands," he said.
The team are working closely with Jamie Craggs of London's Horniman Museum, the pioneer in getting corals to spawn predictably in aquaria, who spoke with Blooloop in 2016.
Black-footed penguins
While Hope for Reefs is the Steinhart's biggest conservation focus right now, the second biggest is equally compelling.
"We've had African black-footed penguins within our aquarium since 1983. We have also participated in the species survival plan amongst the zoos and aquariums in the US for many years. In fact, a lot of the penguins that are spread out around the United States have grandparents that started off here at Steinhart Aquarium," Shepherd said.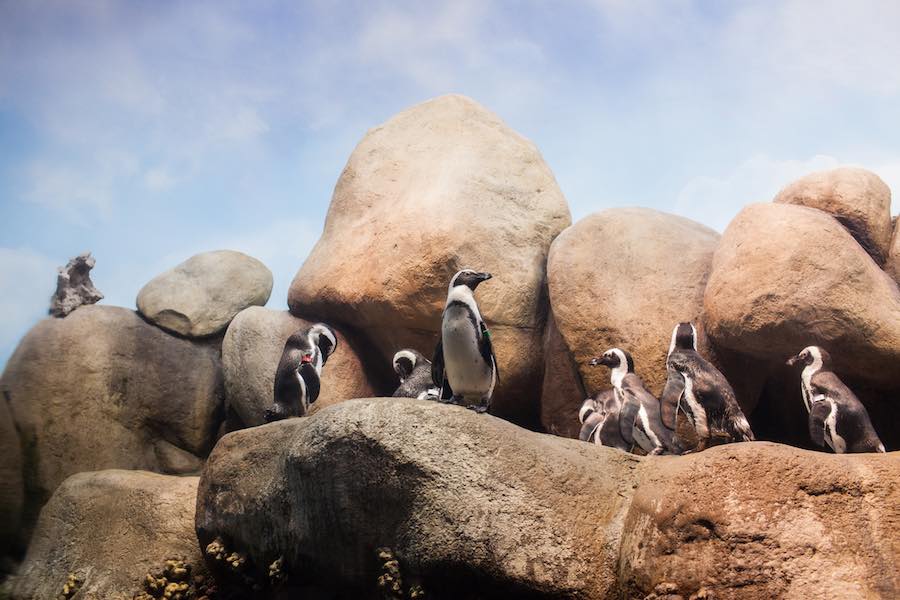 Black-footed penguins have become an AZA- SAFE: Saving Animals from Extinction species. Research and conservation programmes are now aiming to save them from extinction, including an artificial nest box project.
The aquarium is also involved a number of other conservation initiatives and breeding programmes. It has bred a range of Californian marine and freshwater fish that it has shared with other zoos and aquariums. It also breeds rainforest birds such as the tanager.
"This is a critical time for zoos and aquariums to step up and embrace our mission. Making a difference both in our society, in terms of education and awareness of global change and problems associated with it, and also out in the natural world, getting our animal care staff and our biologists out there," Shepherd said.
"We are highly trained, highly specialised individuals. There are skill sets that folks who work in zoos and aquariums possess that very few other people have. Going out there and really helping to address some of these problems hands-on is, I think, of critical importance."
Images courtesy Steinhart Aquarium, Giant Clams Charles Read.