Cineplex, best known as a Canadian cinema chain, plans to open a sixth location of its entertainment centre brand The Rec Room.
The Rec Room entertainment centres combine dining experiences with live entertainment and a variety of amusement games. There are already three locations in Alberta and one in Ontorio, with a second opening soon. This new venue is set for Seasons of Tuxedo outlet mall in Winnipeg, Manitoba.
Covering 3,700sqm, the Winnipeg location is targeted to open in 2019. It will include 110 games that can be played, including classic games such as air hockey, pool, ping pong and bowling. More specialist activities include axe throwing and virtual reality experiences.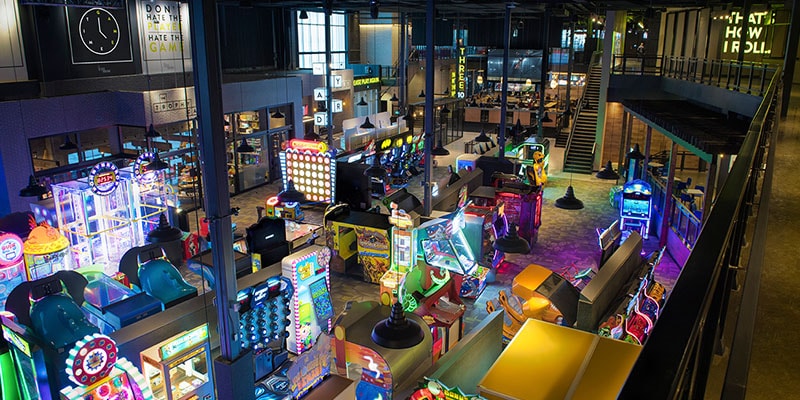 When playing games, credits can be earned and are tracked on RFID wristbands and can be redeemed for prizes.
While the concept appeals to all ages, The Rec Room is targeting young people from 22-37 years old. About half of the space will be given over to a variety of culinary options including a casual dining restaurant and fast food. There will be a "poutinerie", pizza by the slice and a doughnut bar.
The venue will also feature a licensed sports bar and a performance space that will host live entertainment such as musical and comedy acts.
"When people think of Cineplex they typically think of our film exhibition business, but I'm excited to show the Winnipeg community that we're about more than movies," said Ellis Jacob, president and CEO of Cineplex.
"The Rec Room leverages our industry-leading entertainment, amusement gaming, food and beverage, digital media and operational capabilities that combined will bring an entirely new, technology-enhanced destination to the city."
Cineplex plans to open 10-15 new locations of The Rec Room over the coming years, ranging in size from 2,700sqm to 5,500sqm at a cost of C$8m ($6.1m) to C$10m ($7.6m) each.
Images: c. The Rec Room.