Now CEO of San Antonio Zoo and the instigator of its visionary masterplan, he spoke to Blooloop about his lifelong love of animals, his original career path and how he deviated from it; the zoo he joined in 2014 and its laudable conservation initiatives.
"Animals have been part of my life since I was a small child," he says: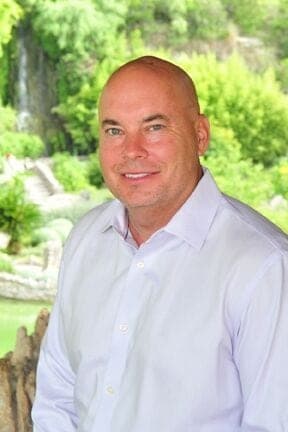 "I really enjoyed caring for them; and I was that kid who had turtles and frogs and aquariums and bugs in my house, as well as cats and dogs. I would bring stray animals home, and want to adopt them."
COVID-19 update: 30/04/20 San Antonio Zoo open for drive thru experience
However, he had no intention of running a zoo.
"I lived in San Antonio as a small child, and remember coming to the San Antonio zoo when I was in second and third grade."
See also interviews with: Dolf DeJong, CEO Toronto Zoo / Dr Jenny Gray President WAZA / Auckland Zoo Director Kevin Buley / Manager Sue Rand, Milwaukee County Zoo
His family moved, and he grew up outside Dallas, until he finished at high school.
"And then my whole family ended up coming back to San Antonio, after my sister and I had graduated high school. When I came back, it was to get enrolled in college.
"My dad was an FBI agent, and I was studying criminal justice in college."
From law enforcement to a summer job as lifeguard
While preparing to be a law enforcement agent, Morrow got a summer job at the local theme park that was just opening, Fiesta Texas, as a lifeguard.
Morrow says: "It was just a summer job. I planned to be a lifeguard for the summer, and to meet a bunch of friends, because I was new back to San Antonio.
"Then I started school in the fall, and when summer started coming around again, I was a lifeguard again. I didn't really want to be, but I had nothing else to do. I got promoted to supervisor. The next year, again, I didn't want to go back, but did, and became a trainer and a supervisor. That kept happening. I kept saying, 'I'm not going back' – and I kept going back."
Fiesta Texas began hosting the South Texas Lifeguard Olympics. As a result, Morrow met people across the waterpark industry, including some from SeaWorld.
He says: "SeaWorld called me out of the blue, asking me to come help run their waterpark.
"I said no, because it was too far away. And it wasn't what I wanted to do; I was studying to be a police officer, or an FBI agent."
Having fun in an unexpected industry
Realising he had nothing planned for the summer, Morrow eventually agreed to take the job for the season.
Having helped revamp the waterpark's operating procedures, he took on further responsibilities, including the show operations, seating, the famous Budweiser Clydesdales:
"I was beginning to get more experiences outside of the waterpark.
"And then, around 1998, I went to my first IAAPA conference, and it really hit me that this is a big industry, and a big deal.
"I realised I had been having fun."
A big industry and a big deal
For the first time, he acknowledged the possibility he had found his career.
Having graduated with two associate degrees in criminal justice, he switched over to studying Sociology at the University of Texas, San Antonio.
In 1999 he moved to Orlando, picked to be part of the opening team for the dolphin resort, Discovery Cove; where he gained experience both in design work, and animal and guest interactions.
"We had a free flight aviary, the reef where you could swim with tropical fish and stingrays – and, of course, the other dolphins – on the swim program.
"I also ran the special events; the swim gear operations and the park cleanliness fell under me. I got a lot of experience. It was a smaller park than SeaWorld; almost like a Ma and Pa operation where everybody had a lot of responsibility.
"But I was Texan, and I had a son of seven in Texas, and I wanted to get back to him, and the family.
"I ended up coming back to Texas as the director of operations for SeaWorld."
Learning and growing with SeaWorld
He stayed for ten years, gaining varied experience at director level. In 2010, the idea of opening an Aquatica in San Antonio was first proposed. It opened in 2012, with Morrow promoted to vice president:
"It was basically running my own park, which was a lot of fun. I learned a lot about the different areas, and how they work together.
"The last thing I did before I left SeaWorld was, with the animal care team, to design their Discovery Point; a fun blend of Discovery Cove and SeaWorld, in that new section of that park."
"During the design, a headhunting team reached out to me about the zoo position. Of course – because I have refused every job I've ever been offered – I said 'No'.
"But when I came and walked it, I realised I really love San Antonio; I really love this zoo, and I could make a big difference here.
"I had planned to spend my whole career at SeaWorld. But the opportunity to come to such a historic local institution was something I couldn't pass up.
"It has almost been accidental, and all down to fate pushing me past my saying 'No', but I think everything I have done and learned was to get me here. This is the place I am supposed to be."
Growing attendance at San Antonio Zoo
Tim Morrow has now been at San Antonio Zoo for four years.
He says: "We have made a lot of changes in those four years. We are attracting 1.2 million visitors a year, and have had a big 20% jump in attendance from 2016 that we have maintained without any big capital projects. We have brought a whole new level of guest experience, new updated habitats, and a new focus on conservation and education.
"The community has got really excited about the rebirth of the zoo, and the feedback is what drives me.
"I like to say the community has fallen in love with the zoo all over again."
To have fun and learn, to inspire and communicate
Morrow's first priority is that people should come to the zoo and have fun.
He points out: "People learn best when they are having fun."
By creating a beautiful zoo with engaging exhibits and opportunities, where appropriate, for interaction with animals, Morrow hopes to educate by stealth:
"We build connections to inspire and communicate what we believe in.
"Our first job, as with all the hospitality industries, is to create fun memories. We have the added pressure and bonus of being able to educate people, and of having all this stuff that we do enable our mission of conservation work and education in the community and around the world."
An honour to carry on the legacy of the Zoo
San Antonio Zoo, along with attractions such as the Witte Museum, the Japanese Tea Gardens, the Sunken Garden Theater and the narrow gauge San Antonio Zoo Eagle Train Ride, sits in Brackenridge Park; which was donated to the City in the 1800s by Colonel George Brackenridge; which is itself a site of archaeological interest, with evidence of human settlements dating back 12,000 years.
See also: Merlin attractions set for San Antonio Mall.
The zoo evolved from the animal collection Brackenridge acquired on his travels.
Morrow adds: "Pretty much everybody in the area has been to the zoo, loves the zoo, and has memories of it as children or as parents or grandparents. It is an honour to be responsible for it at this point in time.
"I came in the December of 2014, which was the hundred year anniversary. And so I kind of saw the first 100 years out, and the next 100 years in."
When Morrow joined the zoo, he had been at SeaWorld for 19 years:
"So my first day was kind of terrifying. I had no idea what it will be like."
He says: "When I came in, one of my board members greeted me with a Dr Seuss book, 'If I ran the Zoo.' So from the moment I walked in the door, I was having fun."
Sometimes, things don't go according to plans.
Morrow initially planned to do nothing but observe for 90 days, and only then to begin instituting changes.
However: "They had been working on a giraffe exhibit for a while. It just wasn't the kind of design that I thought was where we were going to be heading in the future; with bigger and more naturalistic habitats. So on my third day in the job I scratched the giraffe project, and started over. My plan of waiting 90 days was out the window on the third day."
The staff have been, Morrow says, excited about the changes.
He adds: "We just started changing everything. We've spent between five and $10 million on animal habitat upgrades. We empowered the animal care staff to start working on their exhibits and telling us what they wanted and needed, as they knew the animals better than anybody.
"We did some things like 'Flip this Habitat', a play on the TV shows that are popular right now; judging departments and giving them awards for best 'flip' of the quarter. And then there were some bigger capital projects we did."
Forming closer connections with the animals
These involved re-doing the elephant and giraffe exhibits, bringing the giraffes into a mixed species exhibit with zebra and birds. He goes on:
"We redid the lion exhibit, took away the moat and brought the window out closer so the guests can be nose to nose with the lions.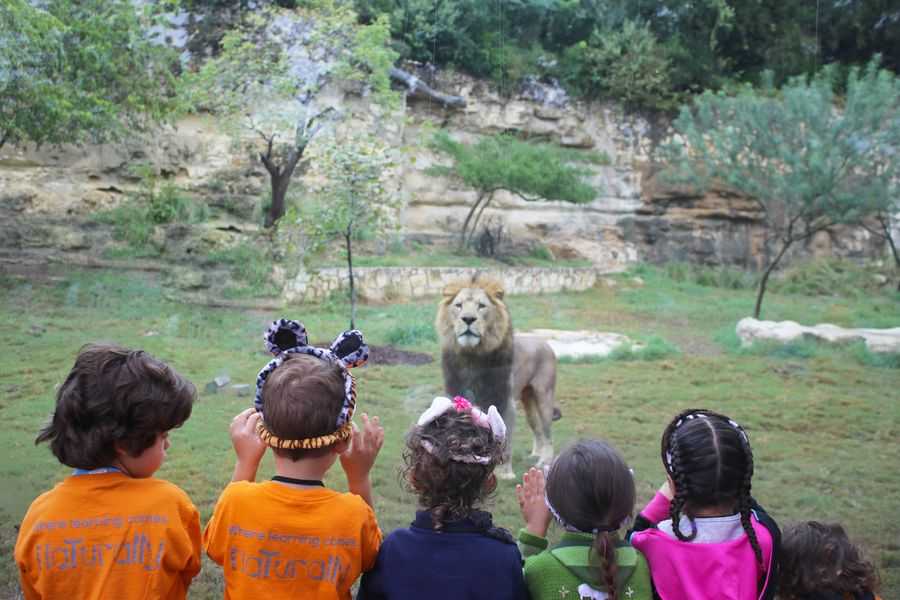 "Guests have the opportunity on random occasions to play tug-of war with the lions; which is really engaging and enriching for the lions.
"We brought in a giraffe deck–feed, so you can feed the giraffe face-to-face.
"We've done a lot of things to bring people really up close, to form connections with the animals."
A zoo of the future
Further community engagement initiatives include an extension of the zoo's Halloween offering from two nights to 6 weekends; an expansion of the food and wine festival from around 15 to 50 restaurants; events to fill the shorter seasons and a successful holiday light programme that has been running for the past four years:
"I think San Antonio is probably the Christmas light capital of the country. But people really love the charm of the zoo night, so that is been a great success for us."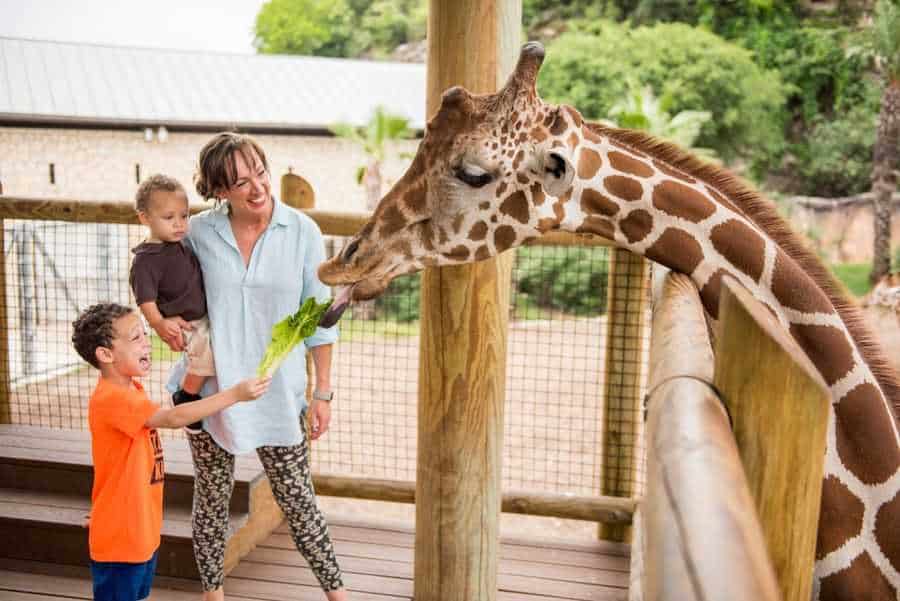 Morrow says: "One of the typical challenges with the zoo of the past was that it was the same experience every time you came.
"We try to create something that is different every time you visit.
"We started bringing some attractions in two years ago. There was a giant bug exhibit with 20 foot bugs all over the zoo, and this year we had dinosaurs.
"We're trying to have something all the time that is new and engaging for all ages. We have adult events, kids' events, family events. It's great fun."
The zoo's conservation and breeding programmes are thriving.
Morrow says: "Steve McCusker, the director at San Antonio Zoo before me, did an amazing job of creating a Conservation Research Department.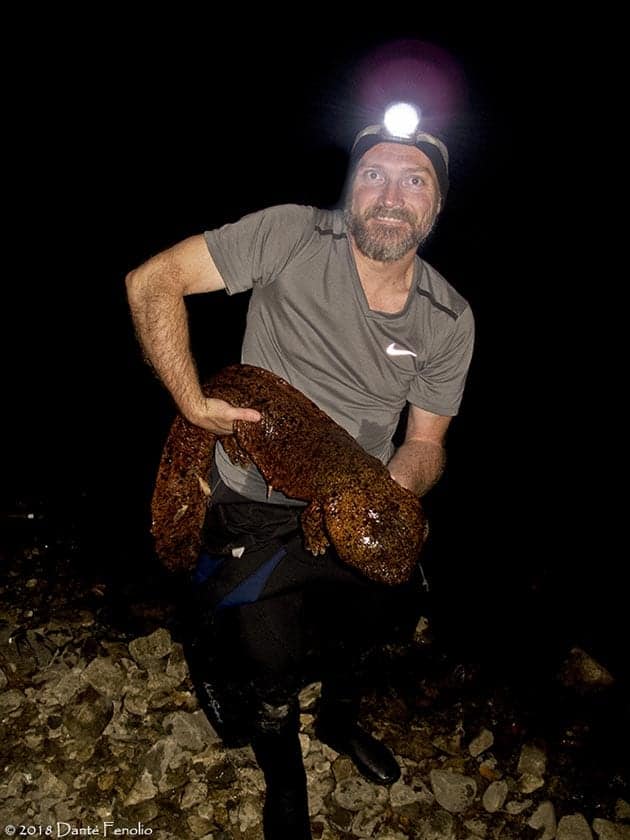 "It is led by a gentleman called Dr Danté Fenolio, who specialises in subterranean work. This is a perfect place to be doing this."
Fenolio studies microscopic creatures from the Edwards Aquifer, on which San Antonio sits. One of the world's most prolific artesian aquifers, it is the source of drinking water for two million people, and the primary water supply for the region.
He also travels to the ends of the earth and under it, into its subterranean waters; and is acclaimed across the scientific community for his insights into the species that rely on a certain quality of water for their survival.
Morrow expands on the department's work:
"We are doing cave work in China; we are doing giant Japanese salamander work in Japan; in Chile we built labs for amphibian conservation research; and in Peru we have Project Selva, which is really our signature project. We have done something really unique."
Project Selva: protecting people in order to protect wildlife
He says: "Over the years we have discovered that conservation is not about just putting your arms around the wildlife to protect them; it's about protecting the people in those regions that are going to protect the wildlife.
"In Peru, the indigenous people don't use currency, unless they get sick. When they do, they need money. So miners or loggers who want to take advantage of their land come and say, 'We will give you this medicine, but we want the rights to do mining, or logging.'"
To protect the indigenous people, their land and, by extension, the wildlife, San Antonio Zoo has instituted Project Selva; buying arts and crafts from the indigenous groups it is working with to provide them a steady revenue stream. The artwork, is sold in the zoo's gift stores.
A source of income for locals to protect their land
To pay for project expenses, San Antonio Zoo opened an office and art studio in the Amazonian city of Iquitos.
The decision was made to bring the Japanese art of Gyotaku fish printing to the Amazon, given the area's plethora of freshwater fish.
Gyotaku artist Heather Fortner led training workshops.
The idea is that, once the fish-prints have been made, the paint can be rinsed off the fish, and they can then be cooked and eaten.
Morrow adds: "We frame the original paintings. Some will be on display in San Antonio airport next year; some are going on display in galleries in Hawaii. We sell this artwork, some pieces of which are worth some is worth up to $5000.
"We are trying to protect their land by giving them a source of income that they can depend on without having to give up their land."
Making a difference in various corners of the world
Outlining further initiatives, Morrow says: "We have a horned toad in Texas that is part of the culture, and is disappearing. We're trying to get ahead of that extinction to prevent it before it happens.
"We are involved in conservation efforts on basically every continent. We have breeding programs by which we keep species sustainable. Wherever we can, we release species back into the wild; Puerto Rican crested toads, horned toads, we have done some work with birds."
San Antonio Zoo's planned expansion is currently keeping it in the headlines.
While Morrow can't yet share every detail, he says:
"The master plan really feeds back to ensuring our guests have fun; into focusing on what they want to experience when they come to the zoo; in terms of animals, but also experiences, restaurants, shops, things they can do, ways we get them to stay longer, and by which we get more people to come and see us. It's about fuelling our mission at a higher rate."
He continues: "I have a big vision for what I want our zoo to be, for what I think our city deserves, and the children of our city deserve.
"In my first year we started talking masterplan, with the intention of doing some big incredible things here."
In order to formulate a plan, he first had to look at the vision and mission.
He says: "We ended up using PGAV Destinations out of Saint Louis for our masterplan. They are very scientific about the guest experience, and do a lot of guest studies on how people use attractions; how they flow, down to details like how many chairs you need in the restaurant, how many toilets you need in this area. They are really detailed, but also a very creative group. It has been a process taking about a year and a half.
"We wanted our vision and mission to drive the masterplan. And creating this new vision and mission has really helped us drive what we wanted to do.
"The San Antonio Zoo logo now features the giraffe and the rhino; species that we want to represent us, and that we are going to get involved with saving.
"We have been going step by step through the plan with PGAV, and are literally at the goal line, about to take the ball and hand it to my development team."
The next step is a fundraising feasibility study.
Morrow says: "We are taking the master plan we have created out to donors and corporations to gauge the possible involvement; and give us a roadmap about how fast we can do things, and how much we can take on at a time.
"We think it is a 20 year plan. It may be shorter or it may be longer. We think it's about $200 million. It could be less, it could be more. Until we get the roadmap from the donors, we can't say.
"We want to bring some of the bigger species back.
"Visitors to San Antonio Zoo are expecting to see gorillas when they come here. We don't have them. They are expecting to see orangutans. We don't have them.
"We had these species in the past, when there was no internet, no Youtube; and people had to go to the zoo to see these animals. Then, zoos were all about having the greatest number of species."
The evolution of zoos and the impact they are creating
"Now, zoos have evolved, become smarter. We know more about the animals, and how better to take care of them. That is why zoos are now creating these incredible, naturalistic habitats that are engaging and enriching for the animals.
"It is all about how incredible your habitats are for your animals; how much conservation work you are doing, how much education you are doing.
"I think it's a great time to be doing this. It is becoming, unfortunately, more and more important for zoos to exist, and for all the conservation and education about what is happening in the wilds; but at the same time we are making a bigger impact than ever."
All images kind courtesy of San Antonio Zoo.