BIAZA, the British and Irish Association of Zoos & Aquariums, has released information showing the value of its member zoos and aquariums and how they contribute to the economy.
BIAZA has released information on the impact that its member zoos and aquariums have on the economy. This is a difficult time for zoos and aquariums, as well as many other parts of the attractions industry. Mass closures have resulted in the loss of income for many facilities. BIAZA has developed an overview which shows just how valuable its member facilities are for the economy.
The importance of zoos and aquariums
This data was collected as part of BIAZA's annual survey, as well as previous surveys.
Dr Madelon Willemsen, Chief Executive Officer at BIAZA said: "I am pleased we are able to demonstrate the importance of zoos and aquariums and the value they add to the economy, at such a challenging time for our members."
"We are working hard to support all our members as we face the coronavirus crisis together. We will be using this information to reiterate the importance of good zoos and aquariums for the community, conservation and the economy."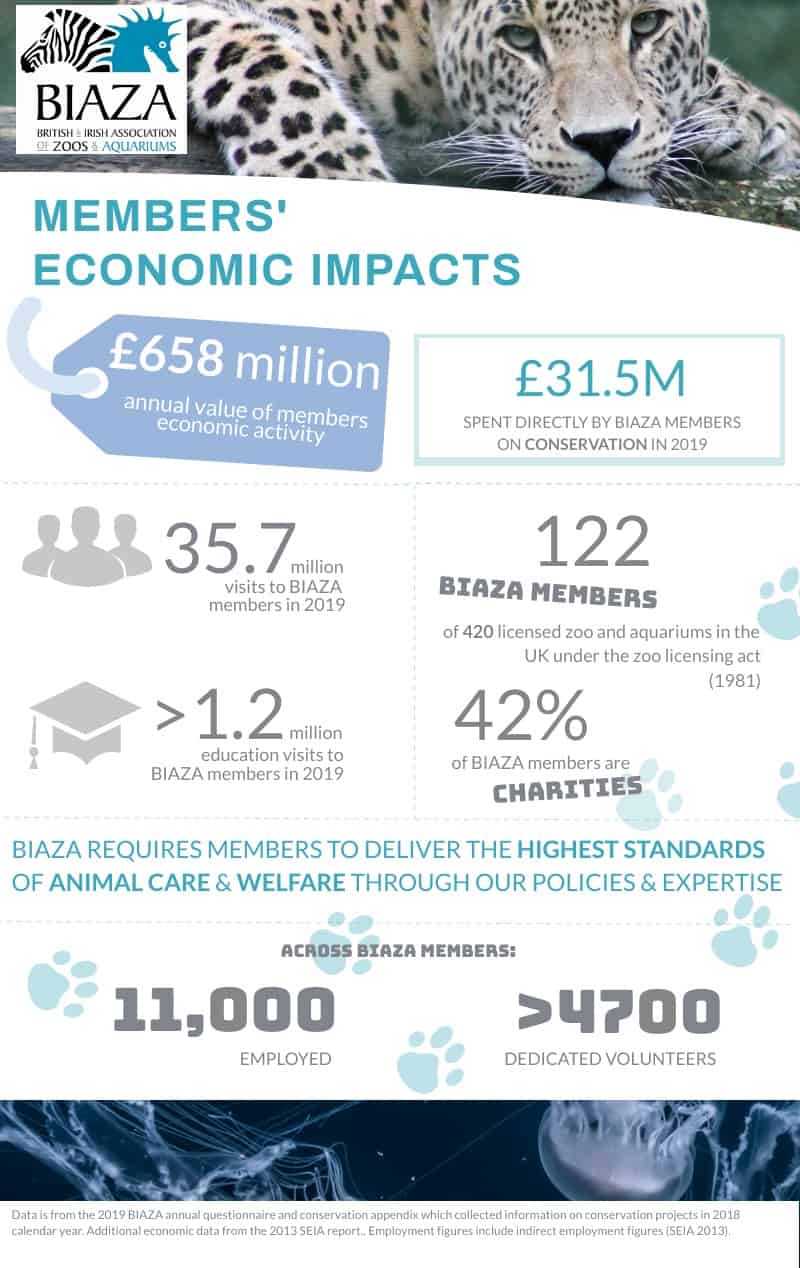 Economic impact
The data shows that the annual value of BIAZA member's economic activity is £658 million. In addition to this, the association's member zoos and aquariums employ 11,000 people, as well as over 4700 volunteers.
BIAZA has 122 members in Britain and Ireland, and between them, these facilities spent £31.5 million on conservation in 2019. Members welcomed 35.7 million visitors in 2019. They also had over 1.2 million educational visits in the same year.
BIAZA's accredited members must meet the highest standards of animal care and welfare. As well as entertaining and educating visitors, they also play an important role in the conservation of endangered species.
The global coronavirus pandemic is having a huge impact on zoos and aquariums around the world, as well as many other types of visitor attractions such as museums and theme parks, as they close their doors to prevent the spread of the virus.