WhiteWater, a leading waterpark manufacturer, has joined the fight against coronavirus by offering contract tracing solutions, through its Vantage platform.
WhiteWater is pleased to announce that the Vantage team is looking into how the software can be used to help fight the COVID-19 pandemic. Vantage is designed to track visitors through a water park through the use of smart wristbands, feeding back information on the number of guests, where they are and how well the attraction is running.
Providing up-to-date information
"The value stems from linking wristbands to guest profiles. Each guest of the park is incentivized to create a profile that records any number of details a park wishes to know and that the guest is willing to share," says Philip Edgell, Vantage's President.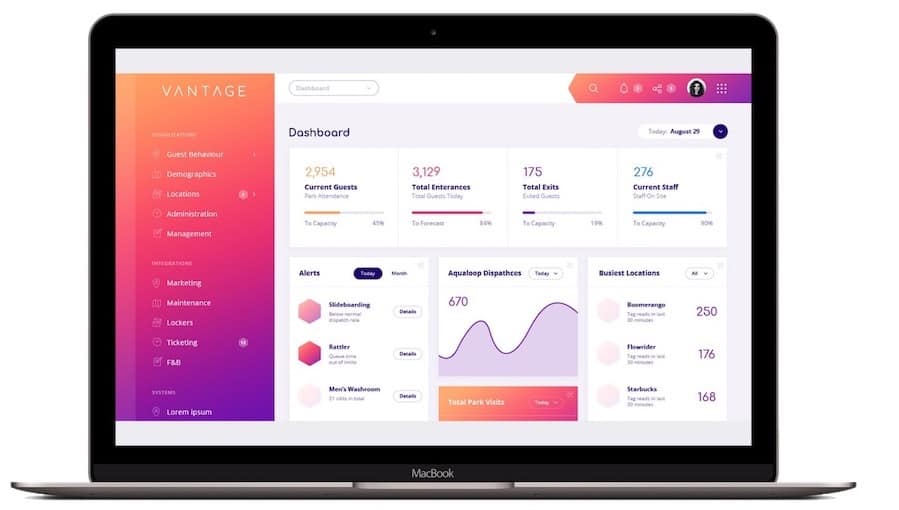 "The guest receives a more personalized experience and the operator, in turn, receives guest details, while allowing them to respond to customer behaviours in real-time."
This technology can be used by a range of other attractions as well as water parks, such as theme parks, resorts, FECs and museums. It allows operators to see a breakdown of how their visitors behave, by age, gender or address. This is useful both for day-to-day operations and for long-term planning.
Contact tracing
The platform's ability to gather evidence on who has come into contact with whom has the potential to be useful in a wide range of businesses and situations, including the current pandemic. It allows for fast and reliable contact tracing in a defined area, without the use of mobile phones. This could help stop the spread of coronavirus.
Vantage can show interactions between people, as well as which spaces and facilities they have visited. It can provide real-time location tracking, as well as notifying operators if wristbands enter unauthorised areas.
WhiteWater also recently announced that its President and CEO, Geoff Chutter, was featured on a BBC programme entitled Paths to Success.