Hong Kong's Lan Kwai Fong Group (LKF) has revealed ambitious plans to tranform South Australia's Cleland Wildlife park, adding new attractions and creating a world-class nature-based destination.
The master plan for the project was revealed today by South  Australia Premier Jay Weatherill. The AUD $150m development will go live in phases between 2020 and 2026. In addition, there are plans for a hotel and a cable car connection to the centre of the state capital, Adelaide.
Weatherill said, "Cleland will always be a wildlife park. But it has huge potential to be taken to the next level with some amazing new features to add a real wow factor.
"Our vision retains all the aspects that generations of South Australians have treasured, and builds on those by adding exciting experiences like a cable car, zip-lining and a treetop walk."
A hybrid wildlife attraction
The Lan Kwai Fong Group's Mark Wijman, the Director of LKF Attractions explained how Cleland Wildlife Park will be transformed into a hybrid wildlife attraction. It will have animal exhibits, attractions and retail and F & B offerings. The park will also have a specific focus on the conservation and preservation of the South Koala.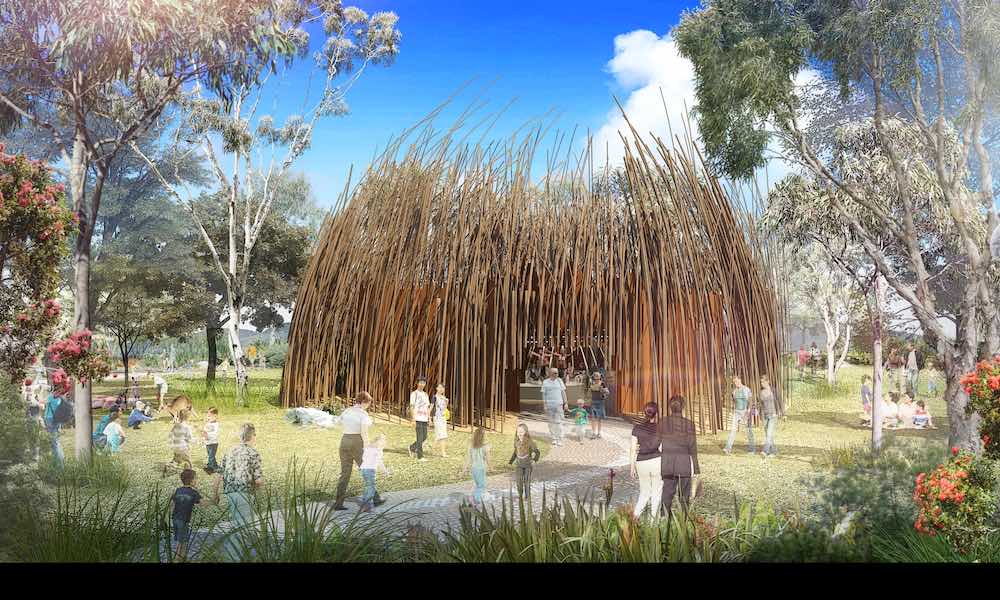 The aim of the plan is to hugely increase attendance by doubling the park's attractions. The expected increase in tourism to both Adelaide and South Australia from international and domestic tourism and the current relatively low attendance at Cleland Wildlife Park point to a clear opportunity for growth. 
Benchmark penetration rates for similar wildlife attractions suggest great potential as do the numbers for local attractions such as Mt. Lofty Botanical gardens and Mt. Lofty Summit. They each attract over 450,000 visitors a year. In comparison, Cleland Wildlife Park had 125,000 visitors in 2016.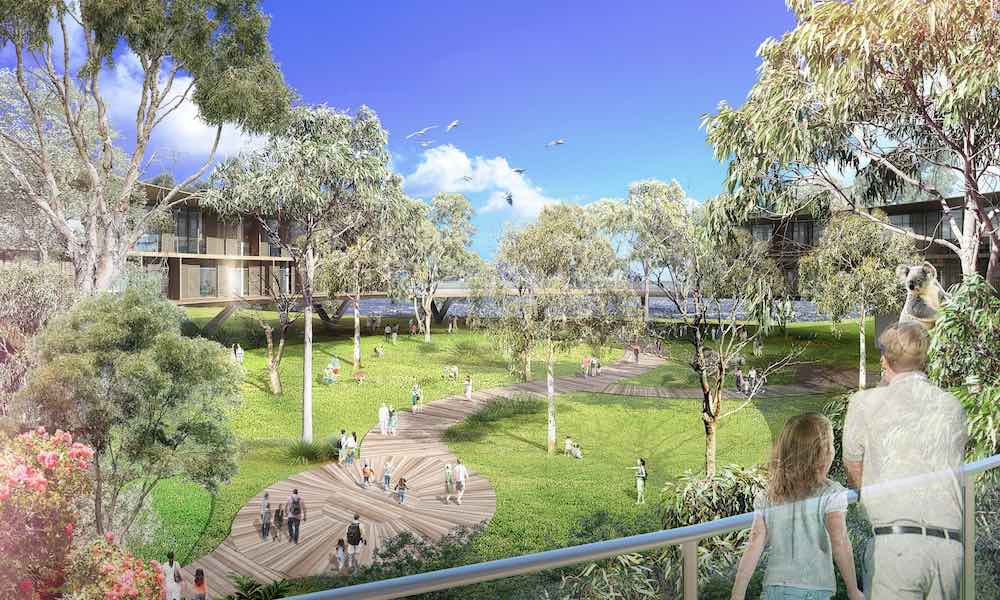 The Lan Kwai Fong Group (LKF)
The Lan Kwai Fong Group is based in Hong Kong. It is a property, travel, hospitality and attractions leader in the Hong Kong and South East Asian market and is led by Chairman Allan Zeman, the former Chairman of Ocean Park Hong Kong.  Ocean Park is one of the leading theme parks in the world and its attendance is in the top 20 according to the latest TEA/AECOM report.
Like all successful theme parks, Ocean Park has constantly added new attractions to its mix. In 2015 it added a Koala Exhibit. This was a great success and it was through this exhibit that the park developed a connection with Jay Weatherill, the Premier of South Australia.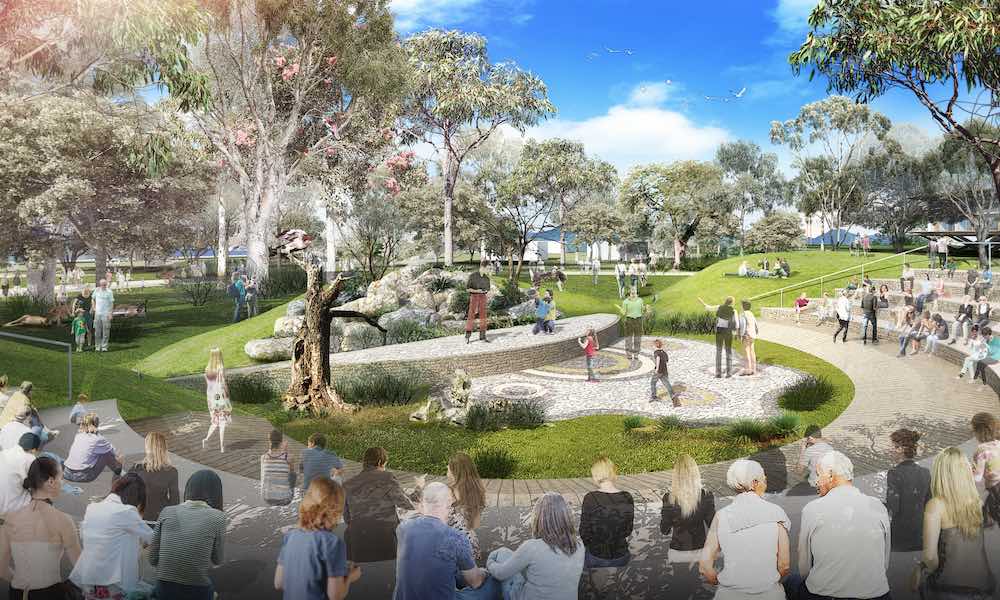 Weatherill said, "With China being a top tourism market to SA, Hong Kong based LKF Group were engaged to develop this vision. They have been instrumental in the success of Hong Kong's Ocean Park. (Ocean Park) has a dedicated South Australian exhibit, home to some of Cleland's koalas and wallabies. There are therefore exciting opportunities here for private investors to be part of a sensational project that will take Cleland into the future as a must-visit destination."
Why Cleland Wildlife Park?
The city of Adelaide and The Adelaide Hills offer a superb opportunity site for a world-class animal attraction.
In addition, the city has a thriving mix of old and new and The Adelaide Hills combine wonderful views with a number of key attractions. The region is justifiably known as "the land of the long lunch".
https://www.youtube.com/watch?v=NRl-EFjPQP4
The location of Cleland Wildlife Park is excellent. It is just 20 minutes from Adelaide Central Business Distric (CBD) and half an hour from the airport. Additional plans to add "scenic access" such as a cable car would further enhance the tourism draw of the Adelaide hills.
Environment Minister Ian Hunter said, "Cleland is one of our major tourism drawcards, both for locals and visitors from interstate and overseas. It is a pillar of our strategy to ensure South Australia is known as a centre for fantastic nature-based tourism offerings.
The vision of LKF Group
"The park already gives guests the opportunity to hold a koala, and hand feed animals like kangaroos and wallabies. Those unique animal interactions will always be a key feature of the Cleland experience. However, adding exciting new offerings – like a cable car, a soaring simulator, world-class dining and nature play spaces in the same vein as the new Morialta playground – will take the Park to the next level and make it a magnet for visitors from all over the world."
The vision of the team at LKF Group is to the maintain the best of Cleland Wildlife Park. As a result, the incredible views and the park's focus on Southern Koalas and similar indiginous species will stay.
The plan is that Cleland Wildlife Park should become a world leader in excellent guest and animal experiences. It should also be centred around conservation and specifically programs supporting the Southern Koala.
Details of the new plan
Guests will approach Cleland Wildlife Park through a new Australiana Village (see top image). Once there, they will find a farmer's market and see examples of local craftsmanship.
They will enter the park through a new entry pavilion. This will house all guest services such as admission and ticketing. It will also be the starting point for guided tours.
The centrepiece of the park will be the new International Koala Centre of Excellence (IKCE). This will give guests an opportunity to discover more about the Koala, Australia's famous iconic mammal. The centre will also boast a hotel. The rooms will either overlook the city or the interior courtyard with its free-roaming Koalas.
In addition to the animal attractions, Cleland Wildlife Park will also have a cultural pavilion. This will tell the story of Australia's indigenous people.
Taking in the views
Further attractions at the park will include a variety of restaurants at various price points and an aviary.
Visitors to the park will also be able to take in the view from a tree top walk. A new simulator-type attraction or flying theatre is also planned, which will take guests flying down from Mt Lofty to the South Australia coast.
Additional activities will include a unique carousel with a local animal theme, together with ziplines and climbing structures.