Cloward H2O, an expert in aquatic design, celebrates its 45th anniversary this year. Over the past 45 years, the company has designed and engineered water quality management systems for prestigious and legendary resorts, aquariums, and waterparks around the world.
Cloward H2O has continuously improved over the past 45 years, winning numerous awards, and developing its knowledge and expertise base. It now has 15+ engineers, designers and drafters and focuses on recreational water projects.
The company specialises in water quality management systems for fountains, swimming pools, spas, activity & surf lagoons, white water rivers, aquariums and any other challenge that involves recreational water.
Work on the Hard Rock Guitar Tower
Most recently, Cloward H2O worked on the expansion of the Seminole Hard Rock Hotel and Casino in Hollywood. The Guitar Tower opened in October 2019 and proved extremely popular with guests.
Cloward H2O helped to develop the 13.5-acre pool amenity area at the Guitar Tower. This included a 2.3-acre recreation lake, where visitors can enjoy water sports such as kayaking and paddleboarding. In addition, the company worked on the indoor facilities at the expansion, which include a central spa pool as well as hot and cold plunge pools. Cloward H2O also provided pools and spas for the two penthouse suites in the Guitar Tower.
Resort pools, zoos and aquariums
The company has worked with numerous luxury resorts, such as the Zulal Wellness Resort. This water-themed resort in Qatar is currently under construction. Cloward H2O is the lead water designer on the 3-million-gallon saltwater lagoon, water fountains and over 60 private suite pools.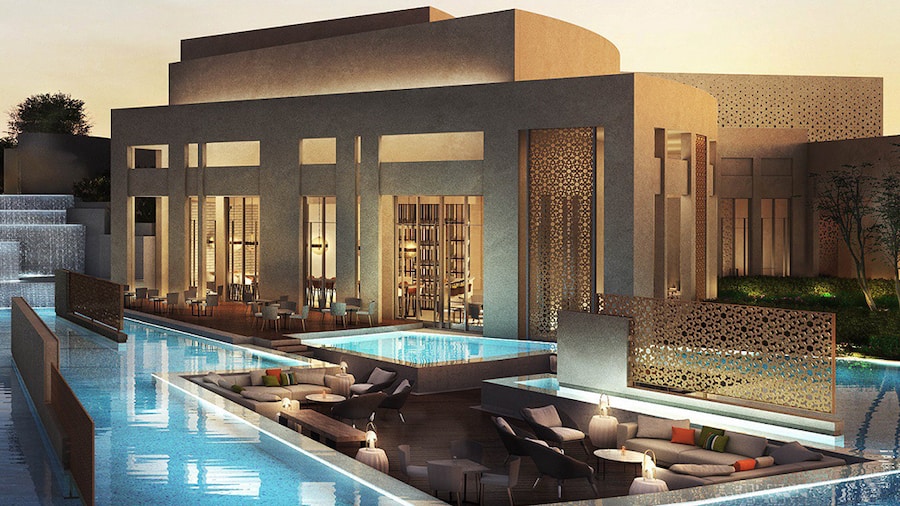 In the past 45 years, Cloward H2O has worked on numerous zoo and aquarium projects. At the Turtle Back Zoo, the company worked on an indoor penguin facility that features nesting burrows in the rock walls.
At the historic Manhattan Beach Aquarium, the company helped redesign and engineer the entire interior of the aquarium. The site now includes 14 oceanic tanks, two freshwater tanks and a children's touch tank.
Working at water parks around the world
The company provided all detailed engineering for the watercourse at a new outdoor development project in Alabama.  Cloward H2O also recently completed an engineering design project for Aquatopia, the newest water park in Vietnam.
Awards
Cloward H2O won a ULI Impact Award for its sustainable Cloudscape solution in 2018. The company engineered the Cloudscape system in the One Eleven Congress Plaza in Austin, Texas. This innovative system creates cooling clouds to provide a pleasant ambient environment for everyone who visits the plaza. The system is designed to operate effectively in a drought area by using AC condensate.
The founder of Cloward H2O, Greg Cloward, was also inducted into the World Waterpark Association's Hall of Fame in 2018 to recognize his distinguished career.
The company also won two Aquatics International Dream Design awards in 2018 for its Ouray Hot Springs Swimming Pool in Colorado, and for the Grand Caymans' Kimpton Seafire Resort and Spa.