Event Network, a leading retail operator for experiential cultural attractions in the United States, has announced a new long-term retail partnership with Zoo Atlanta. Beginning in June 2021, Event Network will provide all retail services and operate the gift shops at Zoo Atlanta, which attracts approximately one million visitors annually.
Zoo Atlanta covers 40+ acres of Grant Park, the oldest city park in the City of Atlanta, and is home to more than 1,000 animals representing more than 200 species. It is a highly regarded organization deeply committed to conservation, research, education and connections with wildlife through engaging experiences.
Proceeds from retail sales directly support all of the Zoo's initiatives and programs, including conservation and species survival programs for numerous endangered species.
An alignment of values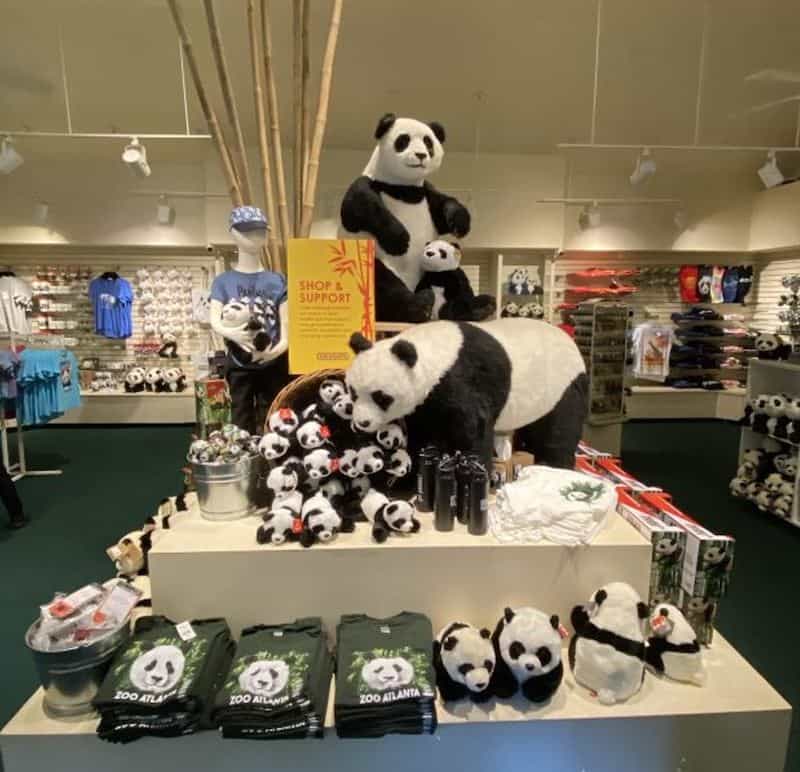 Raymond B. King, President and CEO at Zoo Atlanta, says the decision to transition from being self-operated to partnering with Event Network for retail was an obvious choice motivated by the alignment of values between both organizations.
"Event Network has demonstrated the ability and expertise to deliver exceptional retail opportunities for our Members and guests at Zoo Atlanta, where retail is already a highly valued aspect of the Zoo experience.
"Importantly, Event Network upholds the same commitments to diversity and inclusion; environmentally sustainable business practices; conservation commerce; and adherence to superior standards that are integral to Zoo Atlanta's mission, vision and values. Their vision for our retail venues is very exciting as well. We look forward to unveiling these updates over the course of the year."
Plans for the remodels have begun and include a new Pandamonium store and a new Zoo Atlanta Trading Company store.
New Pandamonium store coming autumn 2021
Located adjacent to the giant panda complex, the design for the reimagined Pandamonium Shop is inspired by traditional Chinese architecture and Chinese gardens.
The traditional Chinese Pagoda style and details such as a bamboo-themed interior will invite guests into an immersive atmosphere where they can feel a sense of place and connection to the wonder of these rare bears.
New Zoo Atlanta Trading Company coming spring 2022
An updated Zoo Atlanta Trading Company store will bring the outdoors in by way of beautiful glass walls that harness natural light, while bold new signage will anchor the store as a central meeting place at the Zoo. A spectacular focal piece is planned for inside the shop, whose debut will be saved for the grand reopening.
Jerry Gilbert, Event Network's Chief Marketing Officer and Principal, says: "It is truly an honour and a privilege to partner and collaborate with Zoo Atlanta's team to elevate the Zoo's brand through the development of a more compelling retail offering.
"We take a holistic approach to working with our partners—to understanding their stories, their mission, their guests, their brand and especially their experiences. Zoo Atlanta's animal population is extraordinary, as is its commitment to conservation.
"We will develop an offering for Zoo guests that provides a world-class shopping experience; engages people in fun and interesting store environments filled with a variety of exciting merchandise; and reinforces all of the Zoo's important messages and commitments related to conservation and sustainability of our precious natural world and all its inhabitants.
"In addition to creating plastic-free store environments, we are eager to represent product from local artisans in the Atlanta area, as well as support and uplift small businesses and communities from afar in a manner that protects natural wildlife and habitats whenever possible."
Earlier this year, the company also announced the addition of 10 new retail partnerships that were formerly operated by Wildlife Trading Company.