Gateway Ticketing Systems, a leading provider of admission control systems, has announced that Phoenix Zoo is now using Galaxy Connect, meaning it is able to streamline its ability to sell tickets on third-party distributor websites.
The award-winning platform is cloud-based and enables attractions to sell admission tickets through online travel agency (OTA) distributors, with a single integration. These tickets are sold from live inventory and guests then receive a gate-ready barcode direct to their own mobile device.
Third-party ticket sales made simple
The Phoenix Zoo, which looks after more than 3,000 animals and showcases almost 400 species, is one of the largest non-profit zoos in the country.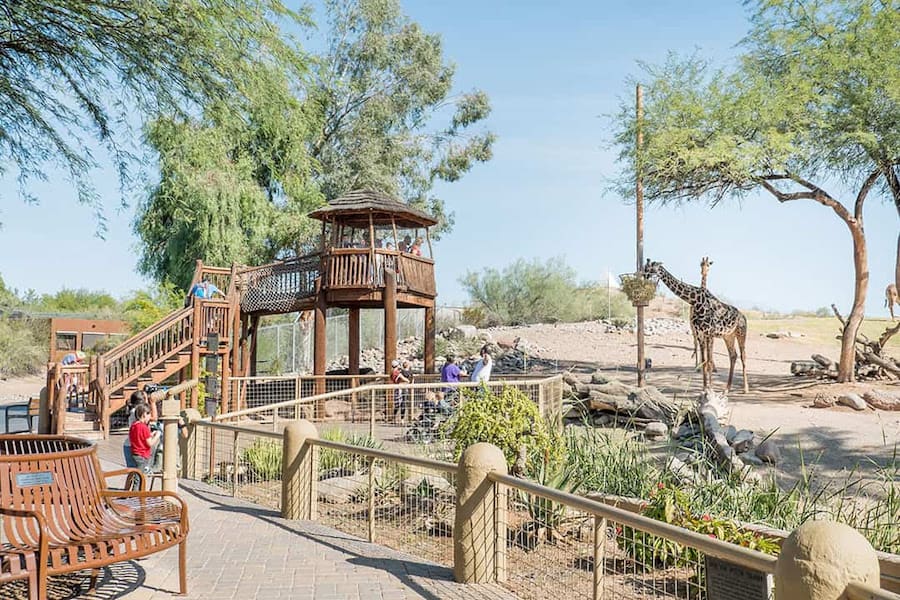 "Venues like the Phoenix Zoo often sell their tickets on third-party OTA sites to open up new sales channels and increase their marketing reach," says Nell Smoyer, Supply Partner Manager with Galaxy Connect. "There are many inefficiencies in the old connection model between suppliers and distributors that cost money and labor hours."
Without Galaxy Connect, the system for selling tickets through OTA is complex. Attractions need to allocate the tickets that are available for OTAs, and then guests must wait for confirmation once they have purchased a ticket, before receiving a voucher and then swapping this at the gate. This process needs to be done for each separate OTA.
Now, with Galaxy Connect and an API connection between distributors and their Galaxy Ticketing and Guest Experience solution, the Phoenix Zoo is able to streamline the process, for both visitors and staff.
A seamless transition
Ticket availability is automatically updated on distributor sites based on the live inventory, meaning that guests receive live tickets with barcodes as soon as they make a purchase. This API connection also automates the ticket cancellation process.
"By establishing this API integration one time," says Smoyer, "the Phoenix Zoo ensures they can connect with any number of third-party distributors in the future."
"Launching Galaxy Connect at the Phoenix Zoo has been a goal of our organization for over a year," says Natalie Yarnal, Business Systems Analyst at the Phoenix Zoo. "Nell and the entire Gateway team were extremely helpful with this launch and made the transition into Connect seamless. Their knowledge of the product and quick response time when creating new distributors or assisting with questions has been key to the successful launch of this program.
"The ability for our guests to purchase live tickets through a distributor and receive a ticket that is scannable directly at our turnstiles has helped not only with our guest service but has also eased the guest entry process at our facility. By using Galaxy Connect we have expanded our audience and are bringing in a whole new demographic of guests."
Gateway also recently announced that it has onboarded and certified three new Galaxy Connect distributors since April 2021.