The largest aquarium in the US is getting bigger. Georgia Aquarium has revealed further details of its Expansion 2020 project including a new shark gallery.
Expansion 2020 will add thousands of square metres to Georgia Aquarium, including a new gallery featuring sharks. The project will also extend the main entrance out into the plaza.
The saltwater shark gallery will feature floor to ceiling acrylic windows to give guests an up-close and personal view of the animals. Potential shark species under consideration include hammerheads, sand tiger sharks, and sandbar sharks.
According to a release from the aquarium, the new gallery "will help guests have a deeper appreciation for the important role sharks serve in the oceans and inspire them to join conservation efforts to protect our oceans".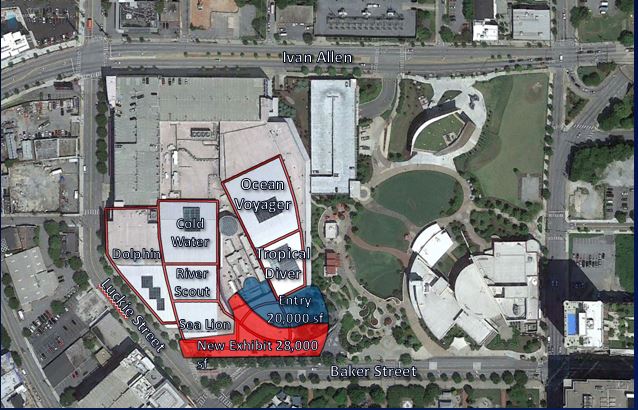 Construction will begin in April and a temporary entrance will open in September for guests during work. The new gallery is expected to open in late 2020.
Joseph Handy, president and chief operating officer of Georgia Aquarium, said: "We have always done things big, and 12 years after our opening we are still holding true to that.
"This new expansion will enhance our guests' experience as soon as they enter the aquarium and will spotlight an all-new gallery with awe-inspiring species of sharks. We can safely say, Georgia, you're going to need a bigger aquarium."
Georgia Aquarium is seeking external funding for the addition. The organisation is in discussions with partners and potential donors regarding the funds needed for the project.
SunTrust Pier 225, a California sea lion exhibit that cost $40m, was the last major expansion for the aquarium. It opened in 2016 alongside a new dolphin presentation and renovated 4D theatre.
Last year, Jacoby Development posted conceptual plans for One Ocean Place, a marine-focused project on a large parcel of land adjacent to Georgia Aquarium. The development would connect to the aquarium at parking deck level via bridges across Luckie Street.
Images: c. Georgia Aquarium.