The Maritime Aquarium at Norwalk is expanding with a large seal exhibit and 4D movie theater, in response to a railroad bridge replacement. Construction is now starting on the new additions, set to open in 2020.
On Monday (November 11), the aquarium's five harbour seals moved into the former 'Go Fish!' exhibit so that construction could begin on the new habitat.
The 150,000-gallon, two-storey enclosed habitat will be located on the site of the seals' current area in Newman's Own Hall.
The aquarium notes in a press release that the seals' temporary 30,000-gallon home is larger than their current 22,000-gallon habitat.
New 150,000-gallon enclosed habitat for harbour seals
On Wednesday (November 13), walls were set to go up around the attraction's employee parking lot, with work starting on the 179-seat 4D theater.
The projects are in response to a railroad bridge replacement. Walk Bridge runs between the aquarium's main building and its IMAX Theater.
"These are significant projects, but they have been designed and timed to have the least impact on our animals and on our guests," said Dave Truedson, the aquarium's COO.
"It's critical that we do them now, simultaneously, so that we can be prepared for the Walk Bridge effects," he added.
Construction has started on the new 179-seat 4D theater
The bridge replacement is expected to start in 2021 and requires removal of the IMAX Theater and a riverfront structure that houses 'Go Fish' and 'Meerkats' exhibits.
"We thank the City of Norwalk and the Connecticut Department of Transportation for being responsive to the impact that the bridge project will have on the aquarium," Truedson said.
"Minimising the significant economic damages that will occur due to the project is critical if the aquarium is to remain one of the state's largest tourist attractions and an economic driver for the city and state."
The seals' new exhibit will be deeper and larger, and will protect the animals from noise and vibration coming from the Walk Bridge work.
3D digital projection and 4D sensory seats at theater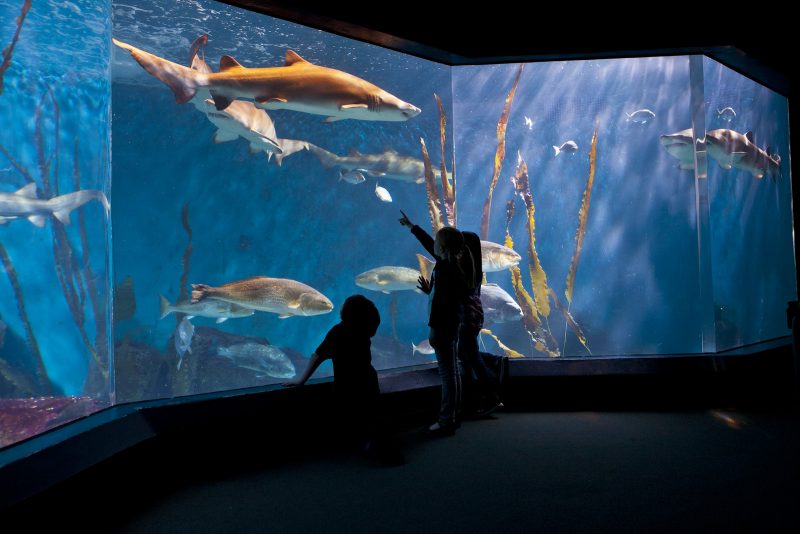 The 4D Theater will be built in conjunction with SimEx-Iwerks Entertainment. It will have 3D digital projection, proprietary 4D sensory seats and other 4D special effects.
Earlier this year, the Aquarium of Niagara announced another major expansion, called M&T Bank Shark & Ray Bay. The $1.85m shark and ray exhibit will offer interactive experiences.
Maritime Aquarium at Norwalk's new seal exhibit and theater are expected to open in late 2020.
Images: Maritime Aquarium at Norwalk