The Ocean Project is gearing up for what promises to be the biggest ever World Oceans Day on the 8th of June.
This year's focus is on the fight against plastic pollution and encouraging solutions to prevent marine litter.
Public engagement in the issue has escalated in recent months, bolstered by David Attenborough's landmark natural history television series, The Blue Planet.
World Oceans Day – encouraging solutions to plastic pollution
World Oceans Day is a global initiative bringing communities together from across the world to fight for a healthier marine environment. This year, there are more celebrations planned than ever before.
With an eye to the future, the World Oceans Day Youth Advisory Council has also welcomed ten new members, doubling its size. They act as ambassadors for the event and beyond, galvanising more young people to become active in spreading the conservation message.
The Ocean Project has been the global leader for coordinating and growing the event for over 15 years. The organisation was founded to advance ocean conservation in partnership with aquariums, zoos, museums, and other youth and visitor-serving organisations around the world.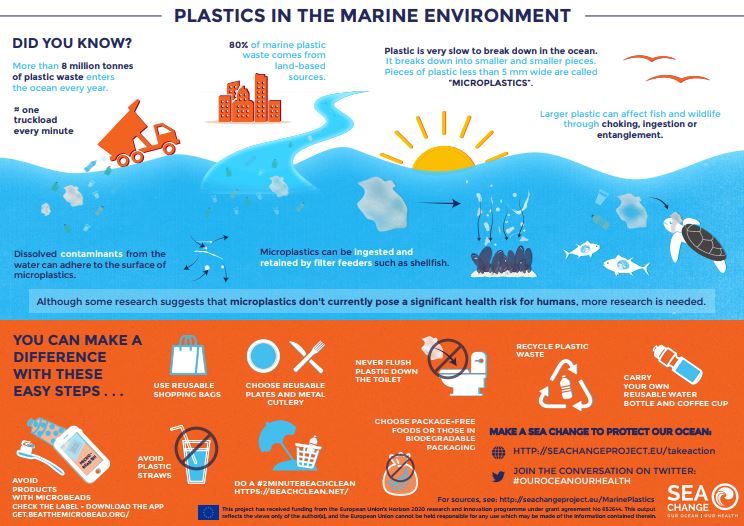 Back in 1999, it instigated the most comprehensive research ever carried out on the public's attitudes to, and understanding of, oceans and the environment. This prompted a complete rethink around how aquariums and other attractions present their exhibits and how they communicate and engage visitors with conservation.
Today, The Ocean Project's partner network numbers around 2,000 organisations. It continues to offer support with public opinion and communications research, strategic insights, and support for innovative and effective public engagement, and conservation impact.
Main image credit: NOAA CREP