The Pairi Daiza Resort is offering visitors the chance to enjoy an immersive overnight stay in its themed accommodation, which offers unique views of walruses, bears, wolves, penguins and tigers.
Pairi Daiza is a zoo and botanical garden located in Brugelette, Belgium. It features lodges, suites and rooms that overlook the territories of bears, wolves, penguins and tigers.
Accommodations are located in the zoo's 'The Last Frontier' and 'The Land of The Cold' areas. Overnight guests have access to the rest of the park one hour earlier.
Bears and wolves at 'Full Moon Lodge'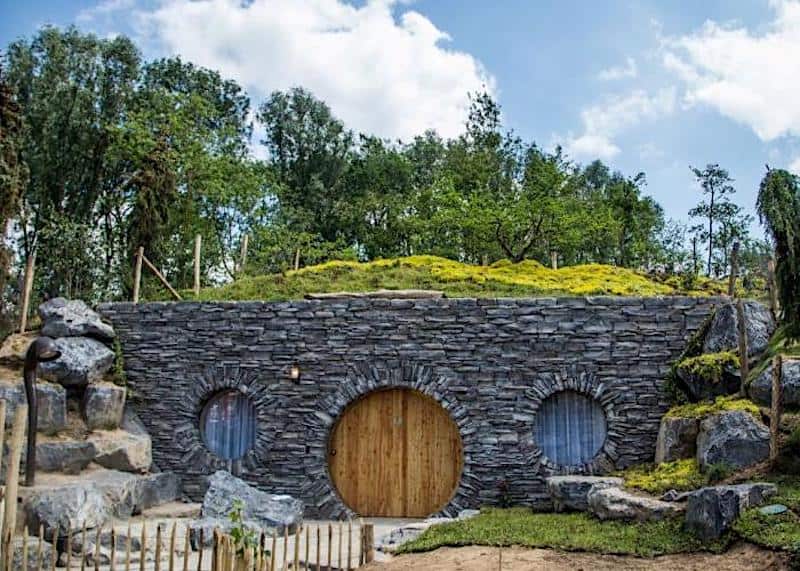 Guests can choose to stay in the 'Full Moon Lodge' with views of bears and wolves, or 'Polar Bear House' with standard and underwater views of the animals.
'Tiger House' offers a close encounter with tigers, while guests of the 'Paddling Bear Hotel' and 'Paddling Bear Lodges' are located close to the Steller sea lions.
At 'Walrus House', visitors will get impressive underwater views of the playful marine mammal in its tank, and at 'Penguin House' there are standard and underwater views of the aquatic birds.
Underwater views at 'Polar Bear House'
Mathieu Goedefroy, a spokesperson for the zoo, said (via Mail Online): "However, curious as they are, our polar bears are always up for a playing session through the window.
"It's important to know that these underwater rooms are a well-appreciated enrichment to the life of these animals, who use them as a 'television screen'.
"Certainly, the bears and walruses seem very interested and curious to see what's going on behind the windows," added Goedefroy. "So if there's one thing our resort guests don't have, it's privacy."
'Penguin House' has standard and underwater views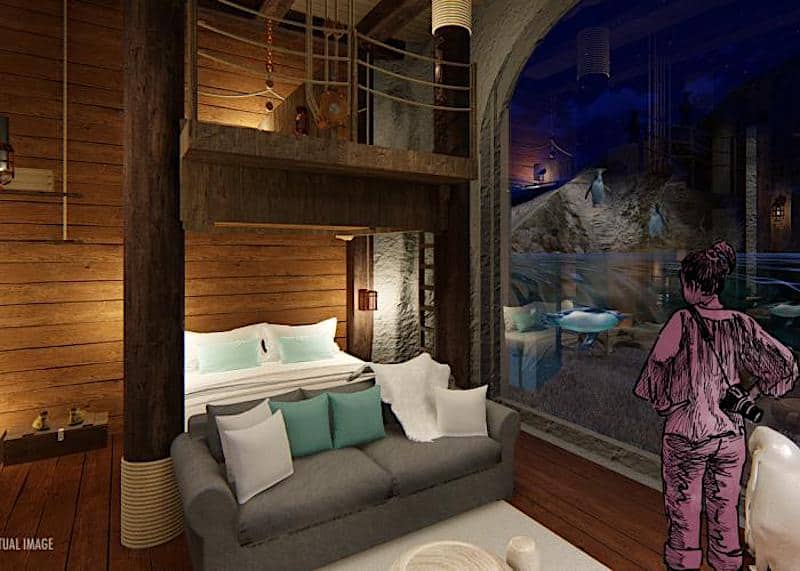 "But that is something our animals do have because they all have access to enormous territories where they can easily hide if they don't want to be seen."
The resort's polar bears were brought in as part of a conservation programme, with the animals' territories inspected by Polar Bears International.
"By offering this type of 'deluxe' territory, we hope to preserve the genetic diversity of polar bears by reproducing healthy and strong cubs, in order to save this species, while polar bears in the wild are dying because of human activity," said Goedefroy.
'Tiger House' offers close encounter with tigers
For the third consecutive year, Pairi Daiza was voted 'Best Zoological Park in Europe 2020' at the Diamond ThemePark Awards.