Photogenic and Cherry Hill Programs are proud to announce that they are defining the new souvenir photography norm after investing heavily in new capture technologies. Together, the two companies are presenting two new solutions – Zero Green Screen technology and the Virtual Santa program.
Photogenic has always been known as a top souvenir photography company with a high service standard and was acquired by Cherry Hill Programs last year, allowing it to fully realise its vision for ground-breaking capture technologies.
No more green screens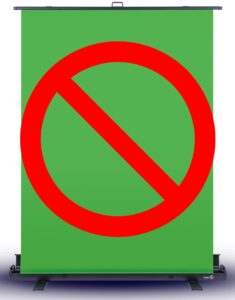 Now, Photogenic has announced a breakthrough innovation in how guests will interact with souvenir photography in venues across the globe. This can completely eliminate the need for unsightly green screens, using a ground-breaking new subtraction technology.
This new feature allows Photogenic to photograph guests in front of any background, while the software instantly extracts the foreground subjects for placement in any background they choose.
"This technology is revolutionary for our industry," says John Barbieri, a long-time executive in the souvenir photography industry and current Photogenic National Director of Business Development.
"I see a world where guests can place themselves instantly inside any scene, without having to employ a green screen, blue screen, video wall or any variation of an unsightly and now antiquated technology. Absolutely brilliant!"
Virtual Santa
Along with this recent launch, Cherry Hill Programs also announced its new Virtual Santa Program which is scheduled to go live to guests on October 1. Cherry Hill used expertise from its 60+ year operating history and its annual 20 million Santa photo sittings in brick and mortar holiday operations to design a program deserving of Santa and destined to become your family's newest holiday tradition.
Cherry Hills' Create Holiday Magic platform uses its own, professional, real-bearded Santa characters, in controlled sets. The company uses state-of-the-art imaging and video production equipment, ensuring that a Magical Experience is created each and every time.
The platform combines various products and traditions for those wanting to enhance their in-person Santa encounter or for those wanting a completely virtual experience this season.
Steve Craig, CEO of Photogenic and Cherry Hill Programs, says, "In these uncertain times, Christmas and Santa can serve as a beacon of hope and a chance to escape the current stresses of everyday life. Our teams have been working hard to create an online platform that will not only excite kids and amaze parents but that brings families closer together, creates new traditions and can be enjoyed by all."
To find out more information on offering a Virtual Santa experience, please click here.
Photogenic has an almost 20-year operating history, serving millions of guests per year at venues across the United States. These range from major observation decks and cruises to national parks and zoos.