By Dr Judy Mann-Lang, Conservation Strategist, SAAMBR
SPECIES 360 recently hosted a webinar on the future of aquariums. This revealed fascinating insights into public perceptions and expectations of aquariums, and probably also zoos, museums and other educational leisure settings too.
The data presented by IMPACTS Experience was gathered in the USA. However, many of their findings also apply to other regions. IMPACTS provides valuable insights for attraction leaders. These are based on its ongoing survey of perceptions and behaviours surrounding over 200 cultural organizations in the USA.
Conservation is key
The most notable findings of this study suggest that being good at delivering on a conservation mission is more important than ever for aquariums' financial sustainability in the future. They revealed a close correlation between trusted facilities that focus on conservation and those that are financially stable.
There has also been an interesting change in visitors' perceptions of what aquariums should be doing.
In 2010 the top action associated with an aquarium was contributing to the local economy. Increasingly, aquariums are now seen as essential for leading animal rescue, rehabilitation and welfare, conservation education and building awareness about climate change, plastic pollution, sustainable seafood and marine protected areas.
Aquariums work towards a positive future
Amongst the recommended actions were:
Build connections beyond the walls
The couch is our greatest competitor. We need to find our audiences and many of them are now online. Monterey Bay Aquarium in the USA is a brilliant example. Its social media attracts thousands of daily followers through videos, cameras in the exhibits and quirky, interesting content.
Take meaningful conservation action and tell the story
The 22 aquariums affiliated with the Aquarium Conservation Partnership have galvanised public support to reduce the sources of both ocean and freshwater plastic pollution for the future.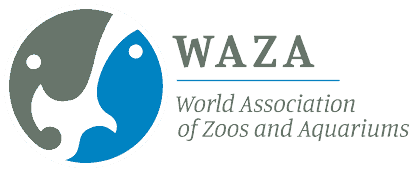 Meanwhile, WAZA has taken action through the development of resources to help affiliated zoos and aquariums improve their sustainability, related to issues of plastic and forestry product use.
For some aquariums, such as SAAMBR in South Africa, conservation action has been the primary reason for its existence since its opening day in 1959. However, like many other aquariums, it is only now learning to tell our story through improved communication.
Leverage the changes in people's views of aquariums
As people increasingly expect aquariums to be doing conservation work, now is the time to share stories of work in animal rehabilitation, research and practical conservation actions, and build our social licence.
Associated with this is the importance of sharing real stories from the team. The communication or marketing departments may have the ultimate responsibility to share these stories. But the real stories come from the teams on the ground or in the field. These are the stories that people want to hear.
Therefore, building a team of enthusiastic communicators within the staff will make it far easier to leverage new attitudes to aquariums in the future.
As Bill Mott, Director of The Ocean Project, which has worked with zoos, aquariums and museums for many years, summarised:
"Being good at your mission, including husbandry, animal care, and conservation-related leadership, is now even more important for your aquarium's financial sustainability."
Ken Peterson agreed, in a summary of the conservation work of AZA affiliated aquariums: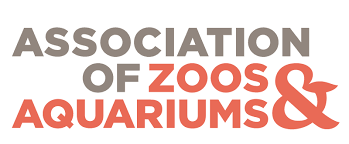 "There's growing evidence that being a conservation leader – and being perceived as a leader by potential visitors, members and donors – is good for the planet and for the bottom line."
The full article is available here.
Partnerships key to bright future for aquariums
The panel discussion that followed the webinar also highlighted the importance of partnerships. Collectively, zoos and aquariums have a unique opportunity (and responsibility) to address the impacts of climate change and biodiversity loss as we head into the future.
The recently launched IUCN / WAZA Reverse the Red Campaign is a good example of such a partnership. This brings together government agencies and NGOs with zoos and aquariums, as well as botanical gardens, from around the world. By doing so, it aims to ensure the survival of wild species and ecosystems through cooperation and action.
We will soon be sharing more about how to get involved in this exciting campaign.
Top image courtesy of Oklahoma Aquarium