Sustainability and conservation are more than just buzzwords that appear in company mission statements. Today's consumers care deeply about issues such as plastic pollution and are looking to support brands and institutions who lead their industry with purpose.
by Amy Isenberg, Event Network
Customers are looking for businesses who provide eco-friendly choices, offer experiences and environments that reinforce their values, and who live their mission in their everyday operations. Companies who prioritize environmental responsibility and conservation have a big opportunity to deepen relationships with guests.
Facing the facts about plastic pollution
There is an undeniable and increasingly growing plastic pollution problem threatening our natural resources and congesting our environment worldwide.
Single-use plastic waste reduction is at the centre of consumer attention, and for a necessary reason:  Plastic is the biggest culprit of solid waste matter entering landfills and producing harmful emissions. Plastics are also the biggest culprit of marine debris.
According to the U.S. Environmental Protection Agency, 60 billion pounds (26.8 million tons, to be exact) of plastic were dumped into landfills in 2017 alone, (comprising 19% of total landfill waste every year).  Landfill gas accounts for 17.7 per cent of all the nation's methane emissions.
Dishonourable distinctions
I love visiting Las Vegas as much as anyone, but "Sin City" may as well be referring to the crimes committed there against Mother Earth.
Las Vegas is home to one of the biggest landfills in the world – the 2,200-acre Apex Regional Landfill, which receives about 9,000 tons of municipal solid waste (and can handle up 15,000 tons) daily.  Daily.  I'm pretty sure that's not what's supposed to come to mind when we say, "What happens in Vegas, stays in Vegas", but it applies.
While a power generating plant converts the methane gas into electricity, and other waste processing occurs there, this landfill is a real consequence of the environmental impact of hospitality on the grandest scale.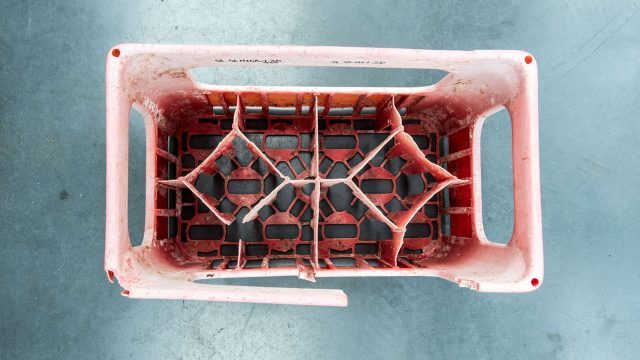 Meanwhile, at sea, The "Great Pacific Garbage Patch" is the world's largest collection of floating trash.  54% of the debris is made up of plastic items such as bottle caps and plastic bags that have broken into smaller pieces or fragments that emit toxins into the water.
The Patch is actually comprised of two distinct repositories, the Eastern Patch and Western Patch, and together they form a vortex of whirling underwater trash heaps spanning 7.7 million square miles (20 million square kilometres) that swirl around each other as the ocean currents move them back and forth.
The mass isn't visible to the eye from the water's surface since the particles are small. However, the damage runs deep. 70% of this debris sinks to the bottom of the ocean. Here, it destroys sea life and it also contaminates water while en route.
Meeting consumer expectations
It's one thing to assume that your guests care about the environment. But it is another thing to be able to quantify their concern.  According to Nielsen insights from the Conference Board Global Consumer Confidence Survey, 73% of consumers say they would "definitely change their consumption habits to reduce their impact on the environment."
Furthermore, for millennials, this number is even higher. 83% responded: "it is extremely or very important for me that companies implement programs to improve the environment." The interest and intent in caring for the planet are there. So, we just need to make it easier for guests to make better choices.
Demonstrating a commitment to sustainability and conservation
Many zoos, aquariums, science centres, public gardens, and museums have missions to support conservation, research and education. And they are, for the large part, making great strides toward reducing their carbon footprint and demonstrating their commitment to protecting the planet in many ways.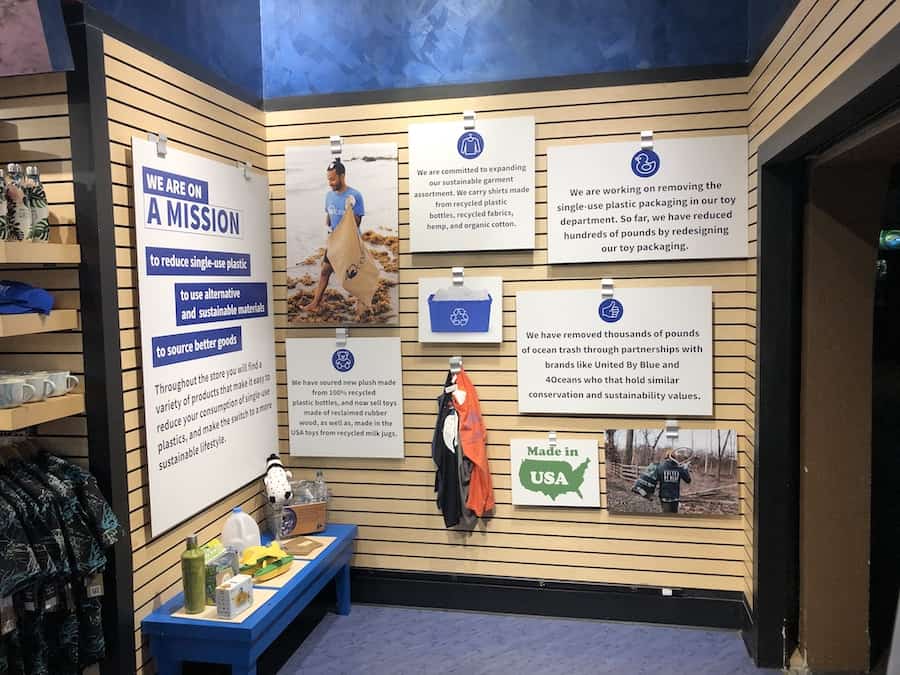 Here are just a few examples, big and small, that cultural attractions should consider as the industry seeks to deliver on their promise to help protect our planet, and make guests feel proud to visit.
Educating guests about the impact of their choices can have a lasting effect on behaviours. In-store signs as well as online content, can inform and inspire guests to make earth-friendly changes to their routines.
Reusable Bag programs – Ditching plastic bags cuts down on plastic pollution.
Discouraging disposable cups by offering reusable, refillable bottles for sale (and water stations).
Offering reusable/sustainable products. Consider items that are made locally and with recycled materials. Harvard Business Review published a report in an article called Actually, Consumers Do Buy Sustainable Products. This revealed that sales of products marketed as sustainable grew 5.6 times faster than those that were not.
Outfitting retail stores with displays, fixtures, and signage made from recycled and responsibly-sourced or repurposed materials; eliminating plastics from store environments.
Reducing or eliminating packaging during shipping – work with suppliers to find creative ways!
Energy-efficient lighting
Zero-toxicity paints
Select vendors that are Fair-Trade Certified, or whose company supports a conservation organization.
In conclusion
Consumers are looking for ways to turn their intentions into actions. And they take in cues from their social circles, the brands they support, and places they visit.  Therefore, companies have a big opportunity to help define acceptable behaviours. Making your sustainable efforts evident for guests to see (and follow) is truly leading with purpose.