Emily Howard knows great aquariums. As the leader of PGAV Destinations' Zoo and Aquarium sector, she has been creating highly immersive, cutting edge animal experiences for the past 23 years.
Just in the last 24 months, the PGAV team has opened signature aquarium projects at the Saint Louis Aquarium (winner of a 2021 Thea Award), the Georgia Aquarium, the Mississippi Aquarium, Clearwater Marine Aquarium, SeaWorld Parks, and Branson Aquarium at the Boardwalk.
"In the past few years, we have seen the art of aquarium design evolve dramatically to include powerful storytelling, amazing animal interactions, visually beautiful multi-media experiences, as well as inspiring rescue and conservation initiatives," says Howard. "We are entering an incredibly exciting time in the evolution of aquariums around the world, and our team is also working on projects in North America, Asia, and the Middle East."
Industry leaders on what makes a great aquarium
This spring, Howard took the time to chat with several industry leaders to ask the question: "What makes a great aquarium?"
Perhaps not surprisingly, the answers point to a wide variety of factors. It's not always the biggest, the most gallons, or the most attendance. Howard's conversations ended up covering a wide range of topics, including animal welfare, guest immersion, community engagement, and rescue and conservation initiatives.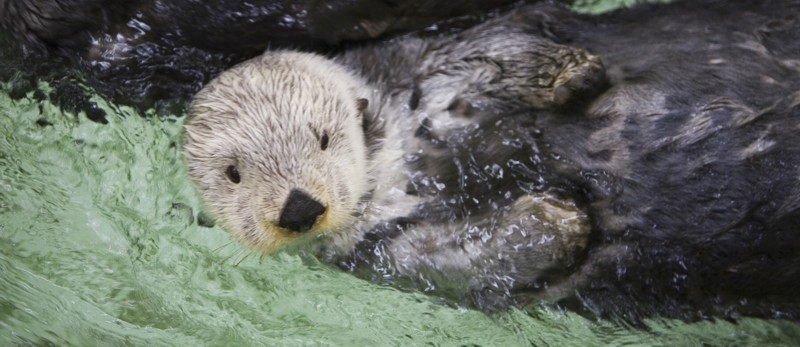 The interviewees were Dr Bridget Coughlin, PhD, President and Chief Executive Officer of Shedd Aquarium; Dr Brian Davis, President and CEO of Georgia Aquarium; Roger Germann, President and CEO of The Florida Aquarium; Mackenzie Neale, Director of Animal Care, Ocean Wise / Vancouver Aquarium; Dr Tara Riemer, President and CEO of Alaska SeaLife Center; David Rosenberg, VP Guest Experience, Monterey Bay Aquarium; Tom Schmid, President and CEO of Texas State Aquarium; Bart Shepherd is Senior Director at the Steinhart Aquarium; and Gary Siddall is President and CEO of the Aquarium of Niagara.
Below in alphabetical order are the aquariums highlighted by these experts.
Alaska SeaLife Center, Seward, Alaska – from rehab centre to public aquarium
The first aquarium mentioned is the Alaska SeaLife Center, which opened in May 1998. This is Alaska's premier public aquarium and also its only permanent marine mammal rehabilitation facility. It is located on the shores of Resurrection Bay in Seward in the US state of Alaska.
"The Alaska SeaLife Center has always been a favourite," said Coughlin. "It was born out of the necessity to rescue animals due to the Exxon Valdez oil spill."
"It started as a rescue centre, then became an aquarium. This is totally unlike how other aquariums have started their rescue programs. This idea spills into interpretation because rescue/rehab is their genesis. They also have many species; belugas, birds, otters, despite how small they are. Their animal expertise and husbandry expertise is very broad."
Neale said: "I love the Alaska SeaLife Center for their work in rescuing and rehabilitating sea otters. Sea otter pups are an incredible amount of work and the staff do an amazing job."
Aquamarine Fukushima, Fukushima, Japan – authentic storytelling
At the Aquamarine Fukushima in Fukushima, Japan, exhibits showcase marine subjects including regional ecosystems, life in coral reefs and the evolution of marine species. A member of the Japanese Association of Zoos and Aquariums (JAZA), the aquarium uses natural light as well as green outdoor spaces.
"Aquamarine Fukushima exhibits stunning animals," said Rosenberg. "Ones that are not seen in any other aquarium. It also tells the stories of the fisherman and villagers that live in the area and depend on a healthy ocean to survive. After speaking with authentic storytellers, every visitor becomes engaged in the mission. And they leave inspired to take action."
Chimelong Ocean Kingdom, Zhuhai, China – setting standards
Chimelong Ocean Kingdom opened in 2014, setting a new standard for what marine animal parks and aquariums in China, as well as the rest of the world, could achieve. It welcomed around 11.7 million visitors in 2019.
"The scale is incredible, and also the scope is incredible. It takes your breath away," said Davis.
"The experience and the outdoor components make it so different. By the time you have walked around, you have been immersed in every aquatic region in the world. The entry sets the stage for sure. Just walking in the door, makes you realize you are going to have an amazing experience. I learned a lot there."
Enoshima Aquarium, Fujisawa, Japan – weird and wonderful
Discover the attractions and diversity of Sagami Bay, which is known worldwide as a treasure trove of marine life.
Learn about cutting-edge deep-sea research, including joint research with JAMSTEC on long-term breeding methods for deep-sea fish. As one of the world's best displays of jellyfish, this Jellyfish Fantasy exhibit also makes use of the research on long-term breeding methods for jellyfish.
"I love the Enoshima Aquarium (and many other Japanese aquariums) because of their focus on weird and wonderful animals that are often overlooked by other places," said Neale. "If you've never heard of a sea angel (Clione limacina) you need to look it up. They were one of the first to make this little beauty popular and there is even a comic book dedicated to this animal."
Florida Aquarium, Tampa, Florida – research & impact
The Florida Aquarium experience is designed to take you on a journey, starting with a drop of water from one of Florida's many freshwater springs, all the way out to the open waters of the Florida Keys.
The aquarium works on many conservation fronts including research and rescue efforts that help restore Florida's sea turtle and coral populations and to ensure sharks continue to swim the seas.
"The Florida Aquarium's Wetlands Dome is an immersive experience with a high, glass vaulted ceiling that allows natural light in," explained Germann. "Guests trek through a Florida wetland filled with live trees (including a dense mangrove forest tunnel), free-flight birds, native fish swimming in the shallows, a ranger station and a canopy-down view of alligators and river otters. It hits all five senses."
Shepherd added: "And I love Florida Aquarium because of its impactful coral reef research and conservation work."
Georgia Aquarium, Atlanta, Georgia – creating connections
Georgia Aquarium is committed to working on behalf of all marine life through education, preservation, exceptional animal care, and research across the globe.
It continues its mission each day to inspire, educate, and entertain its millions of guests about the aquatic biodiversity throughout the world through its hundreds of exhibits and tens of thousands of animals across its seven major galleries.
Of his own institution, Georgia Aquarium, Davis said: "Georgia Aquarium has so much innovation entrenched in the being of the organization. It constantly pushes the envelope and wants to do things differently.
"We don't always hit the mark, but we think broadly, we try, and we stretch. We think about how to operate differently and we are also learning our voice as advocates. This takes time, but we're starting to understand it better.
"Georgia Aquarium is so immersive. A visit to the aquarium literally takes guests to that place. When I am at the big window, I am in the ocean. People put their hands on the glass as a reality check. The closeness is that incredible. The connection is incredible.
"Being able to see those experiences happen is what I love. The aquarium gets you as close as you can get and then we'll get you a little closer. It's a true opportunity for connectedness."
Shepherd said: "I love Georgia Aquarium because of the scale of the Ocean Voyager habitat. It is so impressive, and the fish within are amazing.
"The sheer size of Georgia's system is the closest approximation we have to the open ocean in this hemisphere," said Schmid. "To see the whale sharks up close is incredible."
Germann added: "The Whale Shark exhibit is incredible. From size to tranquillity, it's a scene from a movie with how the animals swim all around one of the largest exhibits in the world."
Lisbon Aquarium (Oceanario de Lisboa), Lisbon, Portugal – art & science
The visually stunning Lisbon Aquarium (Oceanario de Lisboa) in Portugal was built on a pier in an artificial lagoon that opened in 1998. At the time, it was a centrepiece of the World Expo '98. The most popular cultural attraction in Portugal, the aquarium attracts around 1 million people every year.
"I love the Lisbon Aquarium. It is one of the best marriages of art and science I have ever seen," said Rosenberg. "True to its mission, the temporary exhibition "Florestas Submersas" by Takashi Amano is beautiful. It engages literally every sense. They have created a transformational experience for visitors both young and old to enjoy."
The Maritime Aquarium, Norwalk, Connecticut – community anchor
The Maritime Aquarium gives visitors a window into Long Island Sound. This is officially designated an Estuary of National Significance, and a veritable rain forest of the sea, rich in aquatic life. Featuring sharks, seals, river otters, sea turtles, jellies and other amazing animals from Long Island Sound and beyond.
"I love what the Maritime Aquarium does for the community," said Davis. "The aquarium is an anchor of the community. Everybody there says, 'Yes, going on the boats, and learning about Long Island Sound was such a distinct part of my childhood. Everyone goes there, and it's truly part of their lives. The aquarium has a massive community impact which is impressive and heartfelt."
Monterey Bay Aquarium, Monterey, California – open ocean systems
With a mission to inspire conservation of the ocean, the Monterey Bay Aquarium is the most admired aquarium in the United States. It is a leader in science education. It is also a voice for ocean conservation through comprehensive programs in marine science and public policy.
Davis said: "I love Monterey for what they stand for. They are pushing a mission, and they wear their mission on their sleeve all the time. Monterey appears to walk the walk of conservation, but, better still, they get others to walk the walk with them. They do this by making connections between people and the environment. I love that about Monterey."
"I love Monterey Bay Aquarium because of their innovation and exceptionally high standards of animal care and exhibits," said Shepherd.
Schmid said: "The egg-shaped design of Monterey Bay Aquarium's open ocean system is truly innovative. It allows pelagic species such as tuna to be showcased for the first time."
Neale's first choice is also Monterey Bay Aquarium: "I love the Monterey Bay Aquarium because they are always at the forefront of the industry in terms of new creative displays and amazing exhibits. They are often the first to display animals in new ways. Examples would be their jellyfish promotion from a few years ago, cephalopod promotion, and, of course, their work with Great White sharks."
"I love the Monterey Bay Aquarium because of their extensive collection of jellies," added Riemer. "These are expertly cultured and displayed with artistic flare."
New England Aquarium, Boston, Massachusetts – dynamic exhibits
The New England Aquarium is a global leader in ocean exploration and marine conservation. With more than 1.3 million visitors a year, it is one of the premier visitor attractions in Boston. It is also a major public education resource for the region.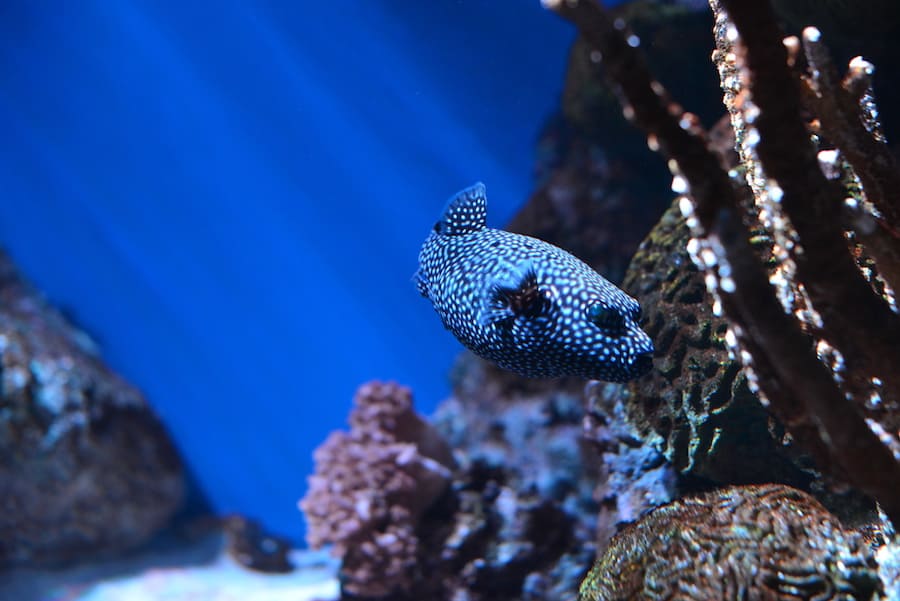 "I've always been enticed by the New England Aquarium," said Siddall. "They have an accomplished fusion of dynamic exhibits and remarkable architecture, as well as compelling rescue and rehabilitation stories. Their proximity to Boston Waterfront provides unique leverage when conveying important conservation challenges affecting wild populations of aquatic life."
Okinawa Churaumi Aquarium, Okinawa, Japan – whale shark breeding
Located in the Motobu area of Northern Okinawa, Okinawa Churaumi Aquarium is Japan's most popular aquarium. This attracts 3 million visitors per year. It is on a sufficiently vast scale to support a whale shark captive breeding programme.
The aquarium is based on the theme "Encounters with Okinawa's Sea". It strives to create a place where people can encounter the abundant variety of sea life found in the Kuroshio Sea surrounding these southern isles.
"They can release the whale sharks when they get too large, which is pretty cool," Coughlin. "They really give the guest a sense that the Okinawan people are people of the sea. It's an experience that delivers natural history and a living aquarium all in one.
"You get that sense of place, and of how the aquarium fits in the cultural fabric. There are some almost anthropological exhibits. It even explores mythology that has developed over the centuries. This creates a different interpretive plan in some areas of the galleries in addition to the more common interpretives. They tie in ocean and aquatic creatures to their culture."
Shedd Aquarium, Chicago, Illinois – transformational
Each year, Shedd Aquarium welcomes nearly 2 million guests, who seek out the opportunity to come eye-to-eye with nature and participate in encounters with unbelievable animals. The support generated from guests directly fuels Shedd's critical scientific research, as well as rescue and conservation efforts. Both at home in the Great Lakes and around the world.
"What we were able to do virtually in the recent past with virtual learning is dumbfounding," said Coghlin. "Leveraging social media for deeper engagement points like curriculum, we can see where they are being pulled down. And our content reached all the way to students in Guatemala."
"Virtual learners from 6 countries and 40 states have been participating. The aquarium literally has no walls. Post-pandemic, this has been a game-changer."
"I love Shedd Aquarium for what it represents," said Davis. "When you walk into the entry, it's reminiscent of what aquariums used to be. The way it is historically presented is wonderful. But then, as you move through, you see the much more modern aquarium.
"There's a transformation of the historical component. There's a lesson there that some don't appreciate, but I hope they don't ever lose that piece. It tells the beginning of a story that is really nice, and really important."
Steinhart Aquarium, San Francisco, California – history & biodiversity
Steinhart Aquarium is home to nearly 40,000 live animals. Representing more than 900 unique species, it offers guests an unprecedented view of underwater and terrestrial habitats. Today, it continues to shape the role that modern aquariums play in educating and inspiring the public about the biodiversity and sustainability of our oceans and rainforests.
"I love this venue because of its nearly 100-year history as a part of San Francisco's vibrant cultural community," said Shepherd.
Inspiration for the future
The answers from the experts provide some different perspectives on what makes aquariums great.
Essentially, it's not necessarily about having the biggest, the most impressive, the most 'wow'-provoking exhibits. Some were highlighted many times, for several reasons.
Factors mentioned included design, animal welfare, immersion, community, and engagement. Unusual species were also indicated, as were conservation and rescue initiatives, rehab and release efforts. There are many truly great things aquariums do, no matter their size or scope.
"I love Aquariums first and foremost because I have always been drawn to the sea," said Schmid. "And in particular, what's beneath the surface, Aquariums are windows to our oceans, seas, bays, rivers and lakes. I also love them because in my mind they are an amazing amalgam of art, science and technology."
Davis said: "I think when you visit enough zoos and aquariums, you find little things in each one that blow your mind. You find special, unique exhibits. I've never been anywhere that I haven't found one exhibit that knocked it out of the park and left a lasting impression.
"It also makes me think about how we can do it a little bit better. I love to think about where we're going. What will animal habitats look like in the future? I'm excited for the day when we look at where we are, and where we've come, and can say we've moved the needle."
The contributors