In the run-up to Earth Day 2021, 425 attractions industry professionals from around the world gathered virtually for greenloop, the first dedicated conference exploring sustainability in the visitor attractions sector. By taking part in this inaugural event, attendees were able to join the green conversation and work towards future-proofing both their own businesses and the industry as a whole.
greenloop took place online from 20 – 21 April. The unique event saw thought leaders from across the industry present ideas and key trends as well as examples of best practice.
Ticket purchase supported Earth Day
To support EARTHDAY.ORG, blooloop committed to planting a tree for every greenloop 2021 ticket sold. Thanks to our attendees, we donated a total of $1100 to EARTHDAY.org's climate literacy and canopy projects, as well as planting 425 trees.
Watch greenloop 2021 on demand
In case you missed greenloop, you can watch the sessions on-demand here for just £20 plus UK VAT. Attendees can watch for free (please contact Alice if you have not received the coupon code).
In an end-of-conference poll, 100% of respondents said that they thought that greenloop attendance had been worthwhile.
Measure, reduce, offset
The two-day virtual event featured a wide range of thought leaders from many different sectors. Speakers came from museums and zoos, theme parks and resorts, historic attractions, new mega-developments and more.
Day one began with a presentation on carbon-neutral theme parks. This was led by Choni Fernandez Veciana, Central Services Director: Purchasing, Logistics and Corporate Responsibility and PY Gerbeau, Chief Executive of The London Resort.
PortAventura is the world's first carbon-neutral theme park, with a CSR strategy 20 years in the making. Choni gave attendees useful, structured and actionable insights into how this was achieved, working from the UN's Sustainable Development Goals.
PY then set out The London Resort's strategy to be carbon neutral together with the mega development's plans for positive impacts for people and the environment. He also gave attendees an exclusive look at plans for the Base Camp dinosaur land and attractions.
Next, there was a session exploring cultural change. Sara Kassam, Sustainability Lead at the V&A discussed the organisational change that needs to take place in museums and Guillaume Allaire, Director of International Affairs at Puy du Fou also showed us how sustainable practices are part of Puy du Fou's DNA.
Green water parks
Michel Linet-Frion, Founder, Studio Concepts and Innovations chaired a panel session, sponsored by ProSlide, discussing the challenges faced by water parks in becoming more sustainable.
On the panel were Viorel Beltechi of CEO Therme Asia; Peter Gamble, Senior Partner at Holder Mathias Architects; Chris Hall, Partner at Holder Mathias Architects and Marie Balmain, Sustainability Unit Director at Egis.
Next, Mark Locker, CEO of Attractions.io, and Jacob Thompson, Business Development Manager at attractions.io took a closer look at how digitisation can help attractions to overcome environmental challenges. Special guests Tampa Zoo also joined the discussion.
Embedding sustainability at Walt Disney Imagineering
Attendees of greenloop 2021 also benefitted from a behind-the-scenes look at The Walt Disney Company's approach to sustainability. Emily Dow is a Design Studio Executive with Walt Disney Imagineering.
She explained how the company incorporates sustainable practices into its work creating compelling visitor experiences. A key element in the roadmap to reach Disney's 2030 environmental goals has been to form a dedicated sustainability team that is embedded with all aspects of the organisation.
Sustainability journeys
After this, Franceen Gonzales, Chief Experience Officer at WhiteWater, and Kelly Williams, Water Slide Engineering Manager at WhiteWater took to the virtual stage. During this session, attendees gained insights into ride design advancements that extend the life of waterslides and also offer sustainability solutions.
To finish day one, Wayne Hitchings, Head of Sustainability at The Natural History Museum and Ike Kwon, Chief Operating Officer & Head of Government Affairs at California Academy of Sciences discussed how the two very similar green museums are at very different stages in their sustainable journeys.
Starting day two, Alistair Gosling, Founder and CEO of Extreme International showed how his company is building a positive legacy. This also included insights into Extreme's Tread Lighter initiative.
Sustainable world expos
The eagerly-awaited Expo 2020 Dubai will open this October. On Wednesday morning greenloop attendees learned more about Terra, the Sustainability Pavilion, during a session led by its Director, John Bull.
The pavilion will play a key role at the event, promoting ecological design and sustainable technologies through immersive experiences. Visitors will be taken on a journey of self-appraisal and change, through emotional storytelling as well as humour.
Next year, when Expo 2020 Dubai closes, Floriade 2022 will open. On day two of greenloop 2021, a team from the event's gold sponsor Floriade 2022 joined the conversation, allowing us to explore what it means to grow green cities.
On this panel were Frank Cornelissen, Chief Commercial; Mayte de Vries, Strategic Advisor Sustainability; Charlotte Mauritz, Director Participants Horticulture and Food & Beverage Manager; Rachel Camps, Director of Marketing and Dina El Filali, Program Manager International Research, from the Floriade Knowledge Exchange Program.
Inspiring change
Insights continued on Wednesday afternoon, beginning with a session called 'Walking the talk'. This was lead by David Harland, the CEO of Eden Project International. He explained how the company will deliver both social and ecological benefits as it expands to more locations around the world.
This was followed by another ProSlide-sponsored session on the concept of creating a sustainable legacy. Dominic Hare, CEO, Blenheim Palace and Lukas Scheub, management representative for Public Affairs at Europa-Park, talked about how their two different attractions, both with a rich heritage, are approaching this task.
There were remarkable similarities between the issues faced, showing how the different sectors within our industry can learn from each other. Hare also talked about Blenheim Palace becoming carbon negative and creating its own internal carbon tax.
Sustainabilty's ROI
Making visitor attractions more sustainable is vital for the planet in this crucial decade. But this work will also have positive financial implications for operators.
During Wednesday afternoon, a panel consisting of Gaynor Coley, Chairman of the Board at The Wave & previous MD of the Eden Project; Philip Shepherd, Advisor; Geoff Dixon, Head of Research, A Different View and Michael Collins, Senior Partner, Leisure Development Partners explored this in more detail.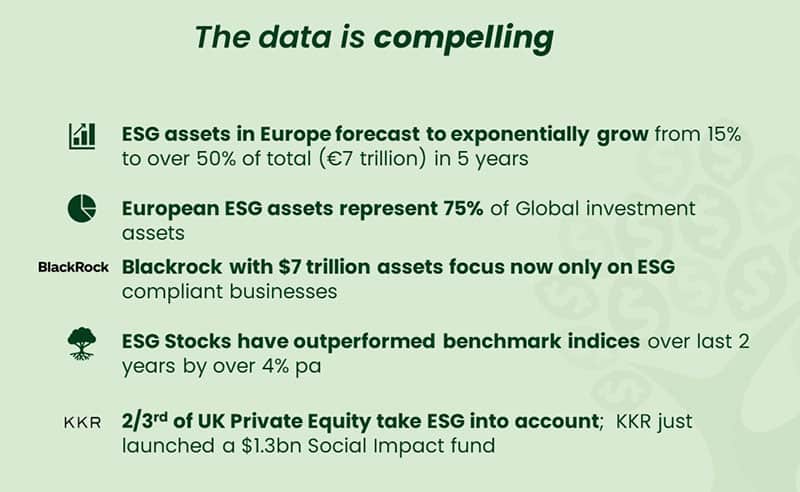 Shepherd discussed the rapidly accelerating move to socially responsible investing, as well as how it will impact all businesses. Having a favourable ESG (Environment, Social, Governance) rating will be essential for raising finance or divesting, with more attractive rates offered to more sustainable companies of all sizes.
Dixon then shared preliminary results from ADV's research carried out with Panelbase for greenloop, looking at visitor attitudes to sustainability. ADV has also carried out interviews with sustainability leaders in attractions.
90% of visitors think it is important to limit the use of single-use plastics in bottles and food catering

Geoff Dixon, Head of Research at ADV
Both reports will be released in a free webinar on 19 May at 3 pm. Book in to secure your place and download the report.
Finally, we enjoyed a session focusing on the zoos and aquariums. During this, Karen Fifield, Chief Executive of Wellington Zoo & Chair of the WAZA Ethics and Animal Welfare Committee, presented WAZA's new sustainability policy.
Then David Rosenberg, Vice President of Monterey Bay Aquarium explained the attraction's mission to inspire ocean conservation. From the gift shop to working with F&B suppliers, partnerships can reap rewards in the move towards sustainability.
Thanks to greenloop 2021's sponsors
The success of greenloop 2021 would not have been possible without the support of the sustainability champions that sponsored it. So, we would like to give huge thanks to all our sponsors.
Gold sponsors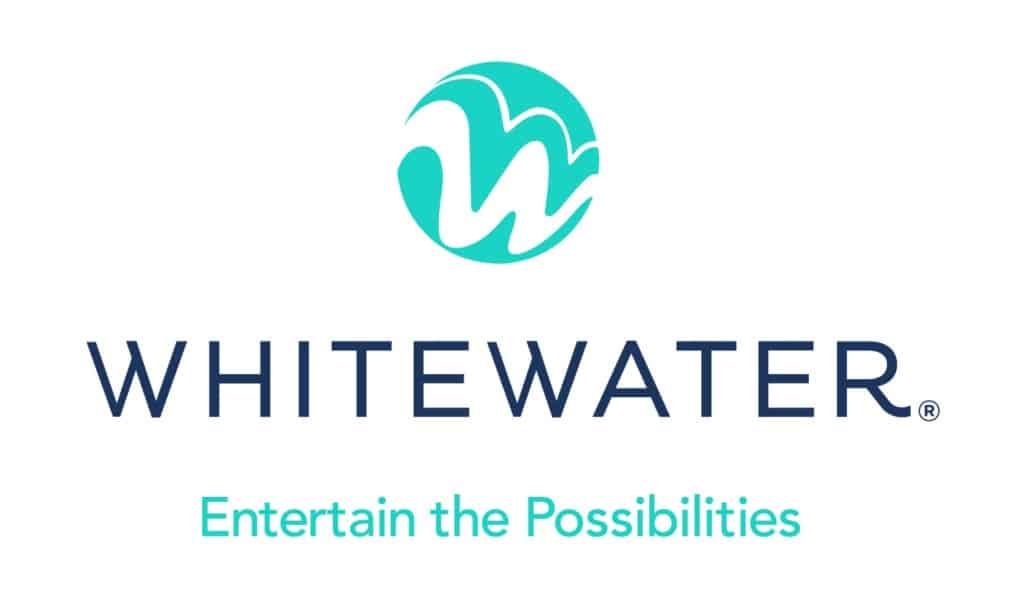 A Different View, the global visitor experience consultant, and Panelbase, a one-stop-shop for global online data collection, were also supporting partners of greenloop 2021 via the Sustainability Tracker.
Carl Stahl ARC Design & Build was also present at the Expo. On its virtual stall, it was promoting its stainless steel cable and mesh systems for architecture and zoos. The company uses 100% recyclable stainless steel in its products and was highlighting its X-LED products.
greenloop 2021 – the conversation continues
Attendees of greenloop 2021 can now watch all sessions on demand for free, until 31 May. If you missed greenloop, you can also pay to view for just £24 (incl UK VAT).
In addition to this, we have set up a greenloop LinkedIn group too. This is a place where you can carry on talking about the ideas that we explored during the event, and discuss best practice with others in the industry.
During Wednesday afternoon's session, Show me the (green) money, Geoff Dixon from A Different View gave a sneak peek of blooloop's first Sustainability Tracker Report as well as our senior leaders survey. To reveal the full results, we are hosting a free webinar on 19 May. You can sign up for the event here.
We also want to build on the success of greenloop 2021. So, if you have a great idea for next year's event, or even a webinar in between, please get in touch.
Header Image: Blenheim Palace