Michel Linet-Frion is an acclaimed French architect & designer with international experience, currently living in Paris. After an impressive career in the attractions industry, he is now launching a new company.
A trained architect, Linet-Frion drifted away from classic architecture and into the leisure and entertainment industry, for more than 30 years. During this time, he has worked with world-renowned players such as Walt Disney Imagineering, Parc Astérix, Grévin & Cie, Compagnie des Alpes, and recently Pierre & Vacances-Center Parcs.
His international experience, and personal quest for discovery, has given him deep insight into a wide variety of local cultures and atmospheres around the world. This diversity of experiences gives Linet-Frion a specific blended approach to the guest experience: staging it based on storytelling & authenticity above all.
"After my Disney period, as part of some large companies that operate leisure sites & resorts in Europe, my role has been to develop these sites, alongside new sites," says Linet-Frion. "It was my role to keep them as attractive as possible and as innovative as they should be to stay front runners. In short, to give them a future."
Michel Linet-Frion is now setting up his own company, Studio Concepts and Innovations. This provides consultancy and design services for eco-friendly, themed family leisure developments and resorts. Blooloop caught up with him to hear about his career, his insights into the business, and his newest venture.
A creative quest
Linet-Frion had initially decided to become an architect because he enjoyed the creative aspect, and in order to be his own employer.
"Nobody tells you that when you start, you aren't given the exciting projects," he says. "You're always put on little things."
Nevertheless, prospects presented themselves:
"I was lucky because I immediately got one opportunity after another to work in scenography & events for museums and urban developments. That lasted for a few years. And then I heard about Disney coming to France. This is when it all started really."
Michel Linet-Frion and Disney
With an admirable abandonment of restraint, he approached Disney:
"By every means I could, and at the time it was phone calls and letters rather than emails, I sent my resume to Disney. My brother used to work in the US, so I asked him if he could give them a couple of calls at the headquarters. Which he did, but without result. I posted (through regular mail) my resume at least five times to different people."
One day, he got a call from them.
"They said, 'We don't know who you are, but your profile keeps coming in from every direction. I guess we ought to meet you when we come to Paris next week.' I was raised in Canada, so my English is OK. I could understand all their jokes, which made it easier."
Michel Linet-Frion ended up spending eight years with them. In the beginning, he was a freelancer, working on small projects:
"Quite quickly, they started taking up so much of my time that I had to discuss it with them. I said, 'I have my own side business, but I can't do anything with it, because you're occupying all my time, which is great. But the day you let me go, then what happens?'
"They said, 'Well, okay, just join us.' And so I joined."
The Disneyland Castle
"I moved from my little office I had opened with an architect friend, drifted away from my past, and joined Disney to start working on how to translate the concept for Disneyland to Paris, adapting it to the European flavour, usage, and the weather."
The first contentious issue, in terms of adapting culturally, was the Disneyland Castle:
"We told them that France has loads of castles, so this had better be something exceptional. They started, visiting castles, and realised that it was true – they had to come up with something special."
"I think the Sleeping Beauty Castle [Le Château de la Belle au Bois Dormant] in Paris is pretty far out. It's the best one, especially with the dragon in its lair in the basement. My kids always thought that my main job was to feed the dragon!"
Gradually, Linet-Frion became increasingly involved in Fantasyland. He says:
"I was the project architect on around a third of it. 'It's a small world' was my first task. I still remember the music. But don't think about it…too late, it's back in your mind. "
The Disney experience
At this point, Michel Linet-Frion divided his time, travelling to and from the US:
"That was fine for a while – I was young. It went on like that for a few years. Then, with the First Gate under construction, WDI started thinking about the Second Gate. The assumption was that I would continue."
"I said, 'Sure, I'd like to, but I've had it with all this travelling.' I moved to California for just under three years, with my wife and daughter. It was an eye-opener, working for Walt Disney Imagineering at their office, in the core of it.
"Everything was available, almost without limit. If we needed a modelmaker, there were several to choose from. If we needed any kind of specialist, they would be available in numbers."
The last project he did was Space Mountain, an extension of the existing park.
Moving on
At the same time, Michel Linet-Frion realised there was something he wasn't happy about.
"I was at the exit of Disneyland Paris, and the families that were coming out were sometimes exhausted. The kids were complaining that they were tired, or didn't want to go, and the parents were a bit annoyed. It was probably not a majority, but I felt a bit strange.
"I realized that I was in search of something a little bit less intense as a leisure proposal. It was too much. For us, for the architects or designers, the people involved, it was great. Because you go all the way, to an incredibly detailed degree. But for the guests, there was simply too much to take in."
So, he decided to move on and to explore other types of leisure proposals:
"At the time, it was okay to quit, and I did so on good terms, saying, 'Maybe I'll come back, but for now I feel like doing something else.' I still have good friends there, and I did come back to it recently. I worked on the Villages Nature project [a new collaboration between Disney and Center Parcs France]. I saw some of my old colleagues again – we're still working together on that project."
Michel Linet-Frion and Parc Astérix
After leaving Disney, Linet-Frion approached Center Parcs:
"I liked the concept. I didn't know anybody there, however, and they had nothing for me, at that point. So I went back to my friend the architect's office, the one I had left, and asked if I could set myself up with him again.
"He said, 'Sure. You're in leisure, I'm in architecture; maybe we could combine and do something.'"
One of the first companies he reached out to was Parc Astérix. This was, two years after the opening of Disney, facing bankruptcy.
In response to its visitors' defection to Disneyland, the Parc Astérix company decided to acquire further family entertainment activities – theme parks, water parks, animal attractions and museums – across Europe.
"They put together a little team, and I was part of that," Linet-Frion says. "My role was to evaluate the potential new sites from a product point of view and give them a future by elaborating a five, ten, twenty-year master plan for each one. And then implementing it. It was the best new job in the world and got me deeper into this industry.
"Some we renovated completely immediately. Some we kept as they were, and changed them more gradually. All of them had a problem, which was why they were available to buy. We had to solve those problems and often were thanked for saving them."
Reinventing the St. Malo Aquarium
"It was an adventure because it was so multifaceted. It was international and covered a range of activities. All were great stories to live through. For instance, we picked up an aquarium [The St. Malo Aquarium]. In Europe, we noticed that when aquariums open, initially, they have a lot of guests. But gradually, that number drops.
"So we said, 'We need to turn it into something else.' That was my role. I decided to stage the whole thing as an experience. The premise is that you go to visit a sea captain, but you find he is away that day, on a mission to save some fish. He has left a little message for each guest."
The message sends children on a quest as they go through the aquarium.
"We had a little mascot, an octopus, which could be found here and there. Even tucked away in places that parents could not go, because it was too low. The highlight was at the end when we actually put people in the aquarium."
The Nautibus
"We also created an underwater ride," adds Michel Linet-Frion. "An engineer and friend of mine – he subsequently went on to Cirque du Soleil – said, 'I can put people underwater if you like.' We had to build a whole prototype to convince the decision-makers."
The result was the TEA award-winning Nautibus, a sort of underwater dark ride, a bright yellow four-seater submarine that descends slowly, affording glimpses of an environment that blends the real with the fantastical, as shoals of real fish flicker through the ruins of an imagined submerged city, and the 'wrecks' of great ships.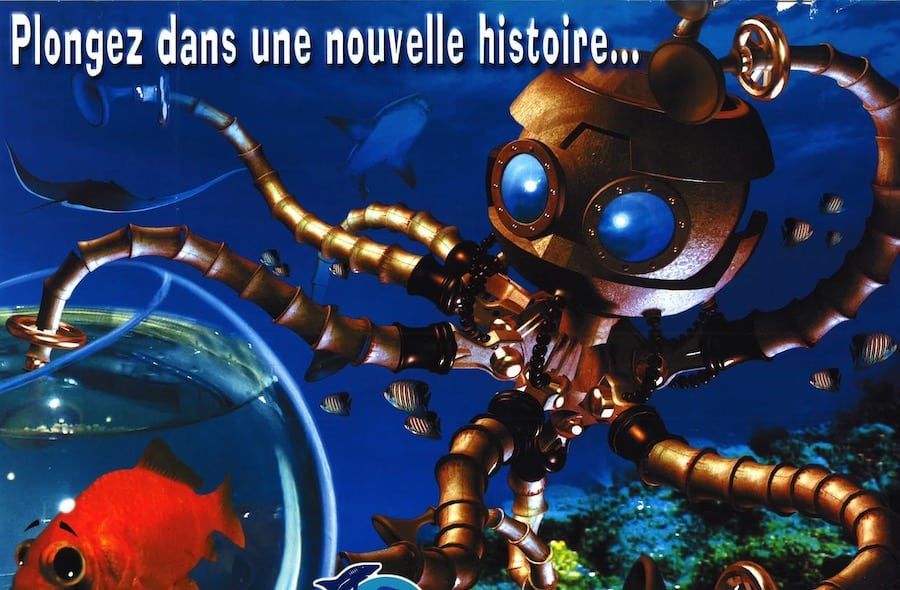 "Others were thinking of doing something similar, but we did it," says Linet-Frion. "We even got into a brawl about it with George Millay, the founder of the Wet 'n Wild waterparks, who was quite a personality. He thought that I had stolen his idea, and he came over, mad."
When he was shown the ride, Millay realised his mistake.
"He said, 'Oh, no, it's completely different. Wow. That's great.' It's the only underwater ride that has fish, but also effects, film and decoration, underwater."
Grévin et Compagnie
It was at this point that the Parc Astérix company became Grévin et Compagnie, and later a subsidiary of Compagnie des Alpes.
Michel Linet-Frion says: "The Grévin Museum is a wax museum that we picked up, refurbished and relaunched. The museum had opened 120 years before and had never closed, even during the French revolutions. The people that owned it lived in it."
"It was the original wax museum but had accumulated so much junk that there was no space for the guests. We had to take everything out including old walls, technical equipment and century-old decorations. All through a door measuring just 3 metres by 2 metres.
"It was a listed building in Paris, so that was even more difficult. I even had to learn how to make the new wax figures. No-one knew how to make them anymore. We re-acquired that knowhow. It was a whole series of adventures that I learned a lot from."
Finding the right team
Going into this new challenge, Michel Linet-Frion initially had hardly any internal team members.
"At Walt Disney Imagineering, there were 1200 of us," he says. "But here, it was me, myself and I. I realised that it could be an advantage, in the sense that I could build a network of people that would be perfectly adapted to the situation. I went out and met designers, architects, writers, graphic designers. That is when I really dove into the industry."
Working for Disney is a very different experience, he says:
"When you work for Disney, you have everything you need right there, skills internally or product examples on all sites, so you don't often go out and benchmark things."
"It's a great school because you have an extra zero in your budget, enabling you to free up creativity. But in some ways, it's similar to what happened when everybody went to work for Dubai. When they came back, often they were completely out of scale, budget and size."
In creating his network, Linet-Frion focused on the need for internal strong art direction and project management.
"Then we assembled the team. I would intrude myself right into this process. I had more information than anybody else, so I knew what we wanted and needed. And I made that into an adaptive and innovative system of working."
The end of an era
Michel Linet-Frion spent 10 years on this adventure:
"And then the world changes. As somebody said, the entrepreneurs were being replaced by their suits. At a certain point, we got merged into Compagnie des Alpes. They were bigger than us. Their business was ski resorts. They felt that by also operating theme parks, they would ensure activity all year round."
"It was a story of two different cultures. I decided I wouldn't go into that story, and pulled out."
"My way of being is that for a while, it's the best job in the world. Then it gets a little bit less good, and, because I don't want to see it go bad, I step out. It's probably not a good career strategy. But I had the opportunity to do so. I was proud of what I had achieved and, in the sense that I had a lot of exposure, at the top of my career. I knew a lot of people; we got some awards."
Michel Linet-Frion and the TEA
He also became involved in the TEA while still at Parc Astérix:
"One of the attractions we were working on for Parc Astérix was chosen for a Thea award. I met Nick Farmer [Past President of the TEA International Board, instrumental in founding TEA's Europe & Middle East Division], who told me I should join. I knew nothing about the TEA at that point, but he understood the potential of us being in that network."
One of the attractions we were working on for Parc Astérix was chosen for a Thea award…In fact, that attraction was a mistake, I like to say
The attraction for which the award was won has an interesting story:
"Nick Farmer told us we should present it because it was unique. In fact, that attraction was a mistake, I like to say."
"The company that invented it came to us, saying that they wanted to move out of waterparks and into the theme park business. They were adapting one of their waterslides for use in theme parks and wondered if we were interested.
"I was always interested in new things. They agreed to invite me along when their prototype was developed, in a few months."
Winning awards by mistake
Linet-Frion and his CEO at the time were on their way, accordingly, to see the prototype, when he had a phone call:
"They had called to say, 'No, don't come. It's a total failure. It doesn't work.' I said, 'Thanks, but we're on our way. We can't change our journey; we have other destinations, so we'll call in and have a look.'
"But then we rode the prototype, and it was great."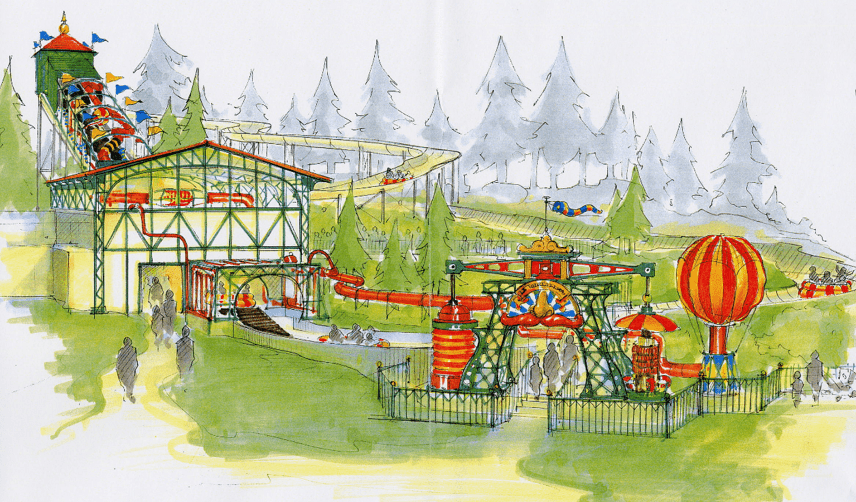 The ride was based around circular rafts that slid down a tube slide: "The rafts, however, were too big for the slide, so as they rubbed on the sides, and started turning."
Michel Linet-Frion realised this wasn't necessarily a defect:
"I said, 'If you can control that movement, and ensure it's safe, it'll be great. It's interesting.' And they did. Very quickly, they turned it around, into a success. We bought the first one, and it got an award. So we got an award for a mistake, but OK."
Recruiting members
Of the TEA in 1999, he says:
"I started realising that, in reality, there was nothing for us. Everything was North American. There was a European branch, but it was just not picking up fast enough. I joined, and said, 'OK: I'm going to work on that. If we can get all the best European players to be in it, then it will be worth it. If you have all the best, everyone's going to be wanting to be part of it.
"So I became very active in the TEA as a side story, trying to promote it in Europe to get more members. I even got an award last year for my ongoing involvement."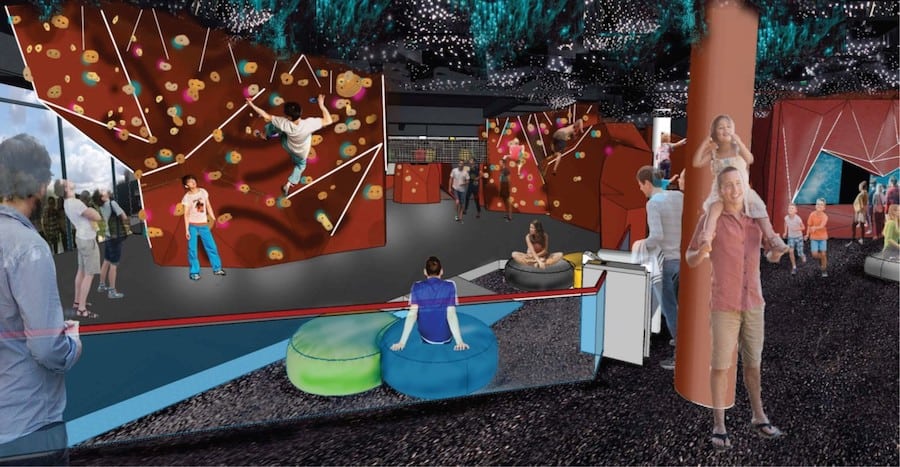 "The difficulty," he says, "was to keep members. I could convince a lot of people to become members. But after a while, they said, 'What are we members for?' I said, 'You cannot be a member and do nothing. If you are not active, if you don't advertise or network through it, you cannot get anything out of it. Those that believed that, stayed."
Linet-Frion played a key role over the following years in developing TEA's European presence, and contributing towards expansion into the Middle East market:
"It was a very good way of staying completely in the middle of this industry and being aware of everything. Blooloop didn't exist at the time, so we didn't get news. The IAAPA newsletter didn't exist, either. The only news we got was through a few magazines and the TEA."
The Center Parcs years
At this point, Michel Linet-Frion says:
"I stepped out of Park Astérix, back to my friend the architect's place and said, 'Finally, maybe we can do something together.' He said, 'Yeah, sure. That's your office.'
"I thought I would like to knock on Center Parcs' door just one more time, to see if they needed anything. I came to Center Parcs and was told: 'Oh, it's really bad timing because we're getting absorbed by this French real estate company.
"We don't know what's happening or what's going to happen. But you could go and meet the new CEO if you wanted.'"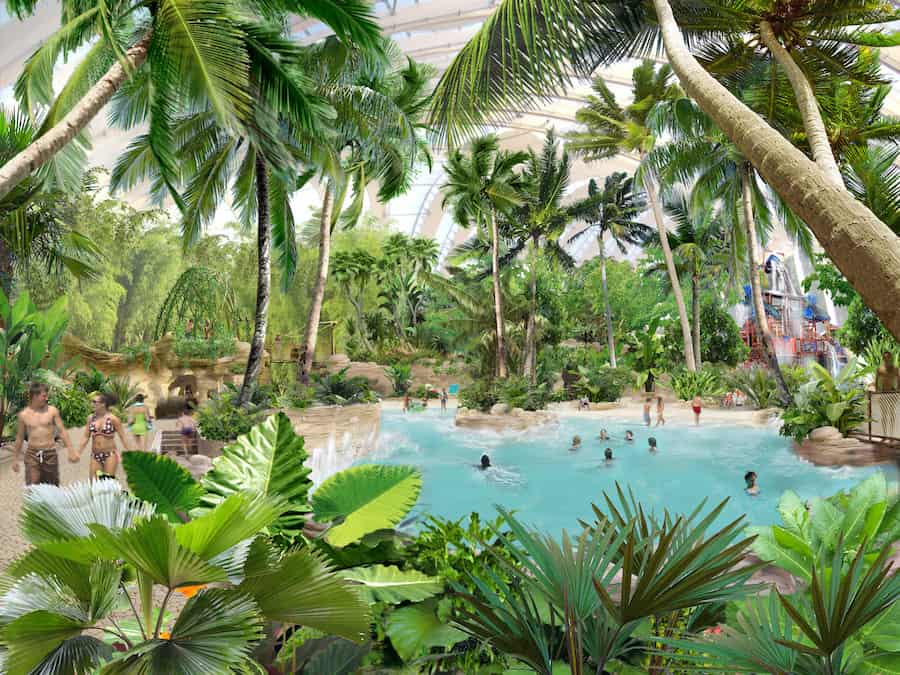 Linet-Frion did.
"He was very nice. He interviewed me, and said, 'I'm glad to meet somebody like you. What I need is for somebody to do a study on Center Parcs. It needs revitalising; it's a little old and shabby. It's a great concept, and the operational part is good, but it has been stalled for 10 years. Can you tell me how to innovate?'
"It was a great subject for me, as a consultant, and it was a great concept."
However: "I turned it down," says Linet-Frion. "Because I didn't feel that it was logical for them to hire an outside consultant. Innovation needed to come from the inside. You can't buy that from your consultant. I told him I thought anything I came up with would end up in a drawer somewhere, worthless to him."
Coming on board
Michel Linet-Frion felt he wouldn't get meaningful input, as an outsider, from people in the company:
"Everybody would see me as an intruder. I didn't want to do it, which was intuitive and spontaneous. I now think that if you want to innovate, you need both – someone inside, and someone outside. A few weeks later, the CEO called me back and said, 'You know, you're right. We'll hire you if you want, so you can do it from the inside.'"
He accepted and joined the company.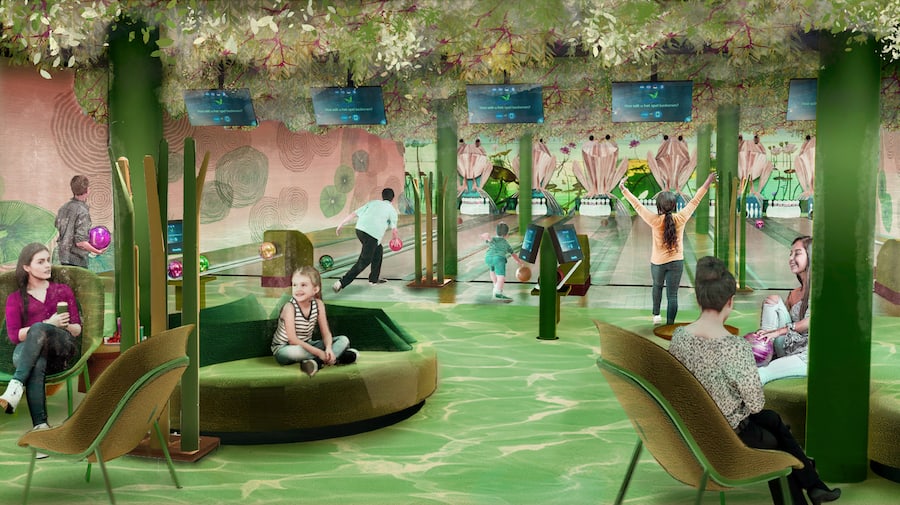 "My architect friend said, 'OK, well, this office is doomed to stay empty.' I went off again, and never became an architect."
The French real estate company Pierre & Vacances had picked up Center Parcs to use as their development vehicle. Here, Linet-Frion's job evolved swiftly. He says:
"They planned to build a lot of these locations and asked me to become Creative Director for Center Parcs."
He needed first to fully understand the concept, and then what to do with it:
"For a time, I focused on distinguishing what the fundamentals were. And then how to revitalize each one of them. To make them the concept pillars."
The next generation Centre Parcs
"And so we came out with the next generation Center Parcs."
The first venture was a huge site built in Moselle Lorraine, in the east of France, now called Les Trois Forêts:
"There, we reinvented the concept by revisiting and modernising every component. We built the houses from wood, for instance."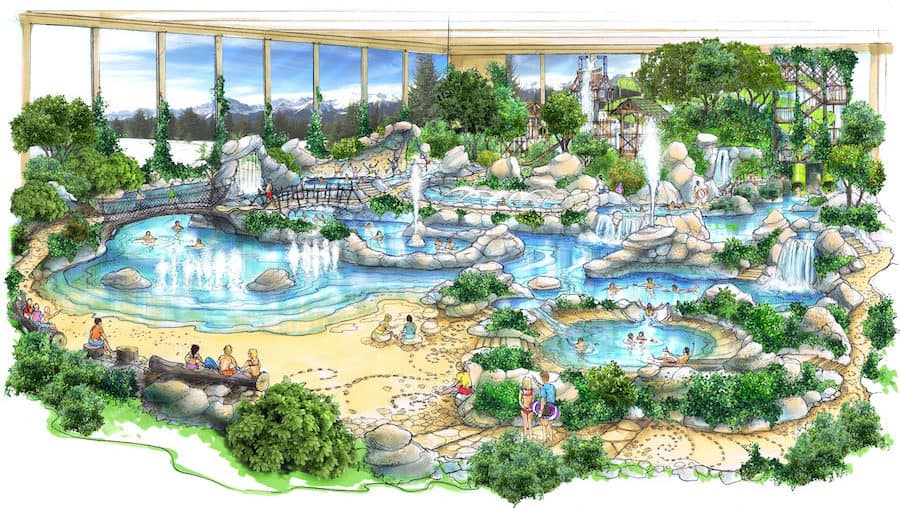 "The concept of Center Parcs is based on taking a short break to disconnect from your daily, usually urban life, to reconnect with those that you've chosen to come with. You do that by immersing yourself in nature-related experiences. Outside, that would be cycling, walking and riding, and archery, for example.
"Inside, it would be playing, and swimming – you want to do it year-round. So I brought nature inside more strongly. I also made the cottages, which had been pretty standard, more nature-inspired.
"We put together the new generation of Center Parcs in the Moselle region, which is the base of everything we've done since. I've coached the design and built five or six more like that and used the new concepts when refurbishing most of the other 25 sites "
A new type of wave pool
"We also constantly need to evolve, to improve, to stay in front," says Linet-Frion. "Innovation in every field has been my quest throughout these years.
"For example, the wave pool in the waterpark presented a challenge. Wave pools are a must-have, as they bring families together. But they tend to be geometric with high walls, something that doesn't fit aesthetically the natural landscape that I wanted to make our signature.
"So I found some people that could do it differently. Instead of throwing the waves from one end towards the beach, at the other end, we could throw them in from both sides, creating a different shape. We could even have two, three, four beaches."
"When I came up with the concept, people felt I was trying to change something that worked. So there was a lot of resistance.
"Eventually, I was told, 'OK: we'll try it. But if it goes wrong…' I had to get a company in Scotland who simulated waves in their models to do a simulation before everybody was reassured. And then we did it. Now it's our new standard."
What is an indoor waterpark?
Last but not least, another 'funny moment' in Michel Linet-Frion's career is related to the construction of the first-ever indoor waterpark in a ski resort.
"One day, the president of Pierre & Vacances called me into his office and asked me to start thinking about designing an indoor water park for Avoriaz [the oldest and one of the highest ski resorts in the French Alps], so that skiers would have an after-ski attraction and that non-skiers would also have something special and year-round."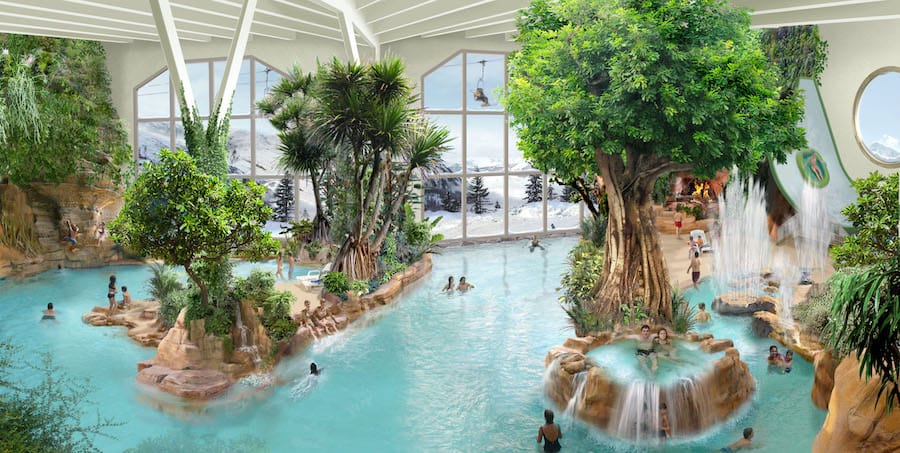 "I came back a couple of weeks later with a groovy design, similar in style to the Avoriaz wooden buildings that are so particular, and featuring state-of-the-art indoor water fun.
"But I didn't capture the presidents enthusiasm, and he told me that he wanted a real indoor water park, not just a pool. When I asked for more comments, he mentioned that an indoor water park, since Center Parcs, needs to be "green"! 'Of course', I answered, 'I was hoping you'd give me this opportunity to design the highest tropical swimming water park in the world' The result was Aquariaz."
Michel Linet-Frion strikes out alone
"All this has taken me into a very specific approach of the guest experience, says Linet-Frion. "My approach is to stage it based on storytelling. But also to ensure that it is real and not fake. Something authentic.
"I coach designers with this in mind. I am also constantly revitalized by benchmarking everything I can, to keep my concepts as attractive as possible and as innovative as they should be to stay front runners."
Preparing to move on to new ventures, Linet-Frion points out that he has been with Center Parcs for almost 15 years:
"It's quite a chunk of time. Now I want to work on something that will fulfil me for at least another 10. Here, I would kind of wind down."
Except for a few years at the very beginning of his career, this is the first time he has struck out alone. Based, at last, from his architect friend's office.
"This time," he says, "I think it's the right time. I call it my 'coming out', for fun. But, of course, I plan to stay in the leisure world. It would take real courage to go and do something completely different, become a photographer, perhaps. But I'm not going to do that, at least not yet."
A new relationship with Center Parcs
Michel Linet-Frion has been paving the way towards exploring a different contractual relationship with Pierre Vacances/Center Parcs over the last few years. In the end, a mutual agreement was reached whereby he would continue to as Creative Director on certain new projects such as the next Center Parcs in Germany, Denmark and maybe China.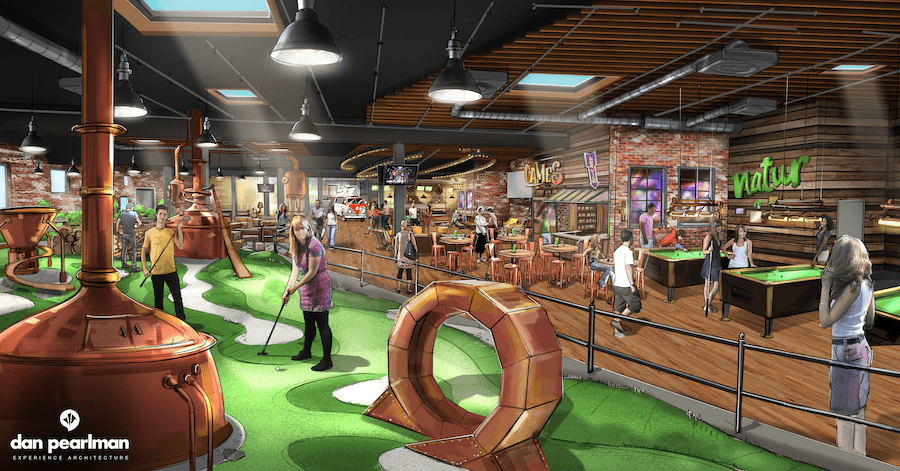 "After that, it will be on a case by case basis. I also work for Pierre & Vacances: their spas, the indoor-outdoor leisure, activities for the ski resorts or the beach resorts. It's not regular; I'll never know ahead of time how many projects are going to come up."
"So I can spin-off, and deploy my energy seeking new challenges, new clients, new creative friends and setting myself up. I will offer to others the benefit of my know-how and assist them in their own projects. I might end up also becoming a designer again."
A new launch
"My new set-up, Studio Concepts & Innovations, is about creating leisure experiences," says Michel Linet-Frion. "I have been intensively involved in creating world-class visitor attractions. These leisure destinations have created long-lasting emotions & memories to the visiting guests.
"Now, I am offering consultancy and design services, mainly for eco-friendly and storyline led family leisure developments & resorts. Waterparks and wellness centres are among my favourite specialities.
I am offering consultancy and design services, mainly for eco-friendly and storyline led family leisure developments & resorts
"From the initial concept to the opening day, I can support developers at each stage of the process, providing the advice and expertise necessary to transform their visions & dreams into destinations. I will make it simple for them, allowing them to focus on the big picture. I will also be focused on the details, following my conviction of always giving priority to the guest's appreciation."
Studio Concepts & Innovations
"My main attention is to trigger the imagination," he says. "I have developed my own style. Based on that, I want to make people happy, to allow them to disconnect from their daily life and reconnect with those they've chosen to come to our destinations with. Nature is part of my signature & philosophy. We care for nature and she cares for us.
"To accomplish this project by project, I assemble and partner up with the leading worldwide specialists in all fields required, including operational input. This ensures that all our creations will contain all expertise to become success stories. This is quite unique!​"
With his new company, Michel Linet-Frion offers a comprehensive toolbox of services. This includes market research & benchmarking, product definition & programming, design guidelines, storylines, design management, creative direction and masterplanning. He can also provide design services from concept to execution, offer speciality specifications & contacts and procure props and artwork.
A quest for authenticity
In conclusion, Michel Linet-Frion says: "My strongest driver is a quest for authenticity. I hate anything fake – I hate fake people, fake plants. I hate fake political situations. Center Parcs was a good fit because the people that visit are on the same search for authenticity."
However, he is now ready to strike out independently in the leisure sector:
"I always want to do projects with nature as a backdrop; those are what I'm interested in. It's becoming a very contemporary theme, now, of course. It's going to be tough, I know. It's easier to do things with a recipe, but so much more interesting to do them without."
Background image – concept for Aqualagon Villages Nature with J. Rougerie architect.