It is one of the most ambitious theme park projects ever in Europe. Now, with a new CEO at the helm, the developers of The London Resort are ready to discuss their plans. Blooloop meets PY Gerbeau to discover more about the proposed multi-billion pound development.
It has been seven years since The London Resort, located at a former quarry and landfill site next to the River Thames, was first announced. The proposed development included a licensing deal with Paramount Pictures. The location is on the Swanscombe Peninsula in Kent, just 17 minutes from central London by high-speed train.
The UK's first 'level 1' amusement park
Announcements followed regarding land acquisitions, further IP partnerships and hotel agreements. Four public consultations, several delays and over £70 million ($87.5m) of investment followed. Then, in mid-2017, the project suffered a setback. It separated from the Hollywood studio and drew a line under what would have been The London Paramount Entertainment Resort.
However, this June it was revealed that Paramount is back on board. The London Resort also announced a new chief executive who is set to see the project through to opening in 2024.
Paramount's name will no longer feature directly in the branding for the resort, but it will be the key provider of intellectual property (IP) alongside BBC Studios and ITV Studios. This combination, London Resort Company Holdings (LRCH) hopes, will unite the best of Hollywood with top British film/TV content at the UK's first 'level 1' amusement park.
All systems go with PY Gerbeau
Two decades after 'rescuing' another big leisure project on the Thames – the Millennium Dome – Pierre Yves Gerbeau took up the role of London Resort chief executive this July. The 54-year-old French entrepreneur's appointment as CEO marks his return to the attractions industry after the acquisition of X-Leisure, the largest leisure operator in the UK (where he was co-founder and CEO) by Land Securities in 2013.
As vice-president of operations at Disneyland Paris (then Euro Disney) from 1994 to 1998, he has first-hand experience of Europe's largest multi-gate theme park resort. It is this track record, coupled with PY Gerbeau's personality (slightly eccentric, always enthusiastic) that LRCH believes make him just the man to get their project off the ground.
"The train has left the station," says PY Gerbeau as we sit down to chat at LRCH's central London office. "We now have to move from being a steam train to a Eurostar."
From Ebbsfleet International station, close to the site of the proposed theme park, Eurostar will take you to Disneyland Paris in around two hours, or Brussels in under three. In five years' time, Gerbeau will be hoping it is two-way traffic.

No place like Dome
The London Resort's new CEO acknowledges the project has been troubled. "What do you think I'm here for?" he says. Yet the turnaround specialist says there are differences this time compared to the Millennium Dome.
The Government-backed attraction operated, as intended, for one-year-only in 2000 beneath a giant marquee-like structure that now functions as The O2 concert venue. Its content, arguably, was an after-thought.
"Not to be rude to my favourite tent in the world, but this thing has a vision, a very strong concept, and the people who are going to operate it know what they are doing," says PY Gerbeau. "And I am proud to say that there is no public money involved whatsoever."
Benchmarking Europe's theme park resorts
The UK's largest existing theme park resort is Alton Towers in Staffordshire. Its amusement park, indoor waterpark and three themed hotels are operated by Merlin Entertainments. However, the destination was not originally created as a resort. So why has no-one ever built a resort in the country on the scale that LRCH is proposing?
"When you look at the attractions business around Europe, you have got very mature operators like the Mack family [at Europa-Park] and PortAventura. And then you have the dominant player, the Disney Company, on your doorstep."
"In the UK, you've got Merlin with four main parks. They manage their destinations properly, they have created a global business. But if you bought a car 20 years ago and you bought one now, you'd get a different animal. We have an opportunity to create a different animal."
Esports, immersive technologies and world-class entertainment
What might guests experience at the flagship theme park that will be at the heart of The London Resort? "Everything you would expect in a world-class theme park," says PY Gerbeau. "Something that maximises all the new immersive and interactive technologies and things like esports – which I believe are reinventing the world of entertainment – to create a global leisure destination."
London Resort Company Holdings is backed by Kuwaiti European Holdings (KEH). Its CEO, KEH has committed "a large chunk of equity" to the resort providing cash to fund it to date; Gerbeau must now attract additional investors.
Over £1 billion ($1.25bn) will be invested in content during phase one of the project, which is projected to open in 2024. Covering 220 acres (90 hectares), this will include a theme park, hotels and additional resort amenities including an entertainment plaza and conference facilities. A further £500 million has been allocated to site acquisition and infrastructure.
Plans for future phases include an indoor waterpark and second gate theme park. Previous reports suggested the total cost of the resort may be anywhere between £3.5 billion and £5 billion. LRCH states it will now be £3 billion ($3.75bn).
A fresh start for The London Resort
PY Gerbeau, who says he has been involved in "pretty much every big deal in the [European] leisure market" in recent years, had a conversation with the developer back in 2014.
"Somebody threw the 5 billion number at me," he says. "I got up from the table and left my coffee behind!" But now he believes there is a renewed sense of purpose, something that brought both him and Paramount back to the table.
"They saw there was a new focus. I and my team do bring a bit of credibility too. They [Paramount] came very hungry. They brought new IPs that they did not put on the table in the past, and basically responded well to all the challenges we put to them."
Wouldn't Paramount still have liked to have had naming rights? "Of course! But they have shown a lot of flexibility and I don't think it will be an issue. We do like The London Resort brand, but they [Paramount] are the main IP providers, there is no debating."
A two-park plan
The London Resort will be the first European development of its kind to be built from scratch since the opening of Disneyland Paris in 1992. The only other resort in Europe with a 'second gate' park that is not a waterpark is PortAventura World in Spain. LRCH hopes to open a second park within five years (in 2029).
The first theme park will feature a mix of rides and attractions on opening. Around 70% of the attractions will be undercover, allowing for year-round operation. The final line-up will be decided only after planning is granted in the first quarter of 2021.
PY Gerbeau says he and his team will work to three guidelines when it comes to developing attractions. "Number one, we are innovative, there is no point copying what was done before, even though that was very successful.
"The second thing is we have to be relevant. Customers today are not going to be the customer of 2024. And the third is flexibility. We need a product that we can evolve and change quite easily."
Experience and perspective
"You might have the best rollercoaster on the planet, but at the end of the day if it's in three years time it is not sexy any more, you've got a nasty accountant who's going to talk to you about the concept of amortisation. That's just the case with the rides, but reinforces why we want to deliver shows and immersive experiences too."
The London Resort CEO says there are already "a few hundred years of experience" around the table. Several of Gerbeau's trusted colleagues from previous projects are expected to join him. Yet he believes his time away from the attractions business gives him some fresh perspective.
"Any specialised industry has a tendency to look at its own belly button a bit. It was good to get out there and look at how you develop experiences [at X-Leisure's Xscape centres] that are not pure attractions but based around retail and leisure."
When it comes to choosing ride manufacturers, Gerbeau says "we will have to be guided. I left the [theme park] industry 20 years ago, so I don't know if B&M is still the best roller coaster. I was a big fan, but I know the Mack family has done some pretty good things since.
"There are plenty of very good manufacturers out there. What is going to be delivered on time, work well operationally and operate safely is what's important for us."
A TV and movie park with a British twist
With its many media-based and IP-led experiences, The London Resort's flagship park will be the closest the UK has come to having a full-scale movie park. Unlike others around the world, however, it won't simply be a shrine to Hollywood hits.
"We cannot be too narrow and embrace a pure Hollywood concept," says PY Gerbeau. "There are some very good conversations that we are having about partnerships. We have to make sure there is enough space for Paramount, who obviously have fantastic IPs, but make it more coherent by adding other content. Again, we need to look at what will be relevant in 2024."
Paramount's library of intellectual property is vast, featuring such global hits as Star Trek, The Italian Job and the Mission: Impossible franchise.
Blue Planet, Doctor Who and Top Gear are some of the BBC's international successes. The much-loved British broadcaster also has lots of domestic IPs that are household names on both TV and radio.
ITV, the operator of the country's leading commercial television channel, produces the long-running soap opera Coronation Street in addition to many entertainment shows, dramas and reality shows including current hit Love Island. It also owns the evergreen IP Thunderbirds.
"London is the world city, and we're just 17 minutes away."
The London Resort guest profile
The mix of IPs will be fine-tuned towards the resort's target market. So how international is the guest profile envisaged to be?
"There are 20 million people on our doorstep," says PY Gerbeau, "and we have a catchment population of 46 million. Definitely this will have a national impact. The concept of the staycation is on everybody's lips right now. But London is the world city, and we're just 17 minutes away.
"We happen to be on the Eurostar line, so I would say internationally that's going to be very helpful. I know some of my ex-colleagues [at Disneyland Paris] would be very nervous, but there's a big enough market. If you look at Central Europe [theme park market], I think it's a very educated customer base. Now I am not going to say we will attract someone from Xianjing. But if they come to London, we hope to grab them."
Demographically, Gerbeau predicts "a very wide spectrum. I think we should deliver something that satisfies the 3-year-old to the 70-year old."
Future-proof family entertainment
Many attraction operators will tell you that their target market is families. But what does that mean? "The concept of family has evolved dramatically in behaviour," says PY Gerbeau, "but there is still an appetite for real experiences. When I go on holiday, I want to play golf. My wife wants to go riding, and my daughter wants to play tennis."
"Our offer needs to match that new concept of family. To deliver experiences that different people want to do, but then make sure there is that point two or three times in a day where the family comes together and enjoys meals and experiences together."
Forget any projected visitor numbers you may have read previously. "We are designing the business plan the way porcupines make love," says Gerbeau; "very carefully. One thing we've learned over the years is when you over hype, those numbers follow you around.
"Whatever numbers we throw out, they need to be deliverable. In seven years, after doing three years of beating every target, I'll be very happy to say we under-promised and over-delivered."
Theme parks, resorts and second gates
Themed accommodation is becoming an increasingly important part of the offer within the attractions business. It's not unheard of for an amusement park to add a single hotel and declare itself a 'resort'. But to truly achieve such status, those parks without a second gate arguably need something else on-site to entertain families each evening after the park closes.
Europe's fourth busiest theme park, Efteling in the Netherlands has the musical and acrobatic spectacular CARO. Second busiest, Europa-Park has evening shows too. The German venue is more than worthy of resort status due to the upcoming Rulantica water world and the size of its existing hotel operation.
The average length of stay at The London Resort is anticipated to be two-and-a-half days. In addition to a second gate theme park, LRCH wants to build a large indoor waterpark.
"It is difficult enough to predict what the 2024 consumer's desire is going to be, let alone 2029," says Gerbeau. All he knows is it that the second gate must be something different. Otherwise, "instead of increasing the numbers you cannibalise your first gate."
"Conferencing and hospitality is a big activity in any tourist destination. We will have a strong offer, a multi-activity venue. And we hope to convince Paramount to have their premieres there."
Hotels, conferencing and dining
The London Resort will also feature a retail, entertainment and dining district, similar to those found at Florida theme park resorts as well as Disneyland Paris. However, it still needs a name.
"We can't call it Village," says PY Gerbeau. "Been there, got the T-shirt. We can't call it Walk, because another company has that. But it will be a kind of retail and leisure destination. And because it's outside the pay gate, we see it is also a destination for locals."
"Conferencing and hospitality is a big activity in any tourist destination. We will have a strong offer, a multi-activity venue [that can also host concerts]. And we hope to convince Paramount to have their [film] premieres there, not in Leicester Square, which is a Warner Bros cinema. Why would you want to do that?
An announcement has recently been made for a 400 key Radisson Blu hotel. A second 'themed' 1,400 key property will also feature alongside a third 'London Resort' hotel featuring 400 keys. Eventually, the project will include around 3,500 rooms across a total of four hotels.
The total Swanscombe Peninsula site covers 535 acres (215 hectares). According to LRCH, 80% of land acquisitions have now been agreed.
Industrial backdrop, green transport options
Jutting out onto the southern bank of the River Thames, east of London, the site is surrounded by industrial units, power lines and the imposing Queen Elizabeth II Bridge (Dartford crossing).
"When Disney bought the marshes in Florida," says PY Gerbeau, "I've seen pictures and I tell you it wasn't sexy. But we have a great piece of land in terms of location; it couldn't be any better. In future phases, I hope we can do something with the river. We've got a pier, so it would be quite exciting to come from Central London by boat.
To that end, a memorandum of understanding has been signed with commuter ferry operator Thames Clipper. Gerbeau would even like to see the resort's transport links becoming part of the 'show'.
"What I see from sports and leisure in the US is that they really get the pre-show. Why not, instead of a traditional train, create an immersive experience the moment you step onto the train out of St Pancras?"
Certainly, the project will strongly encourage the use of public transport. "We are going to be halfway to being carbon neutral in the UK by the time we open. Do we have zero cars? No, because people won't believe it, but we have the ambition. In our business plan, the parking revenue actually decreases through the years."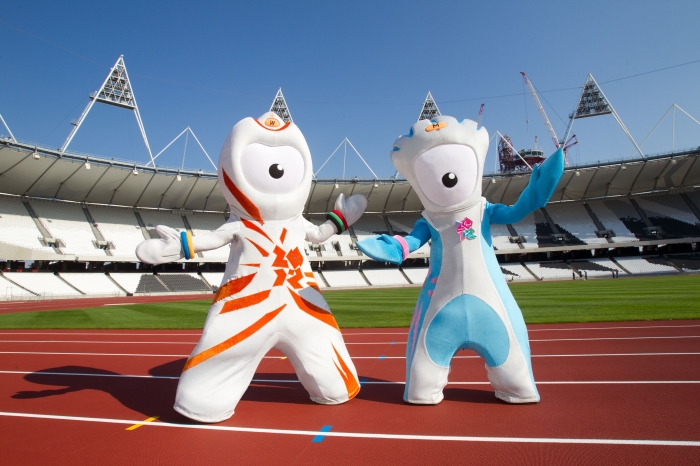 Service with a smile
Something that PY Gerbeau hopes will be one The London Resort's key selling points will be its quality of service. And his previous experience of events in London has shown him that the right spirit already exists there.
"My benchmark is the London 2012 Olympics, the volunteers. I have been to many Olympic games, but I have never seen this [level of service] before. So it can be done. The sceptics would say we are not good at welcoming people in this country. I challenge Paris in 2024 to deliver the same kind of experience at the Olympics as the London volunteers in 2012. They were an attraction in their own right."
"At [Euro] Disney in the beginning, the operations guys, senior executives, every one of us was extremely present. The same at the Dome. Leadership by example is crucial. At the outset of the Dome, I even managed to generate my own personal queue line to be insulted!"
But still there is work to do within the European hospitality and attractions industry, believes Gerbeau. "Our friends in the US are a billion times better. The Middle East are masters. But it's a different culture here; it's multi-national.
It's more challenging to deliver in Europe, but we will hire people based on attitude, as we have done on other projects. In terms of that many employees at one time in one single place, it is a challenge, but we hope it will be a big plus for us."
The London Resort – a development timeline
As a Nationally Significant Infrastructure Project, LRCH will seek planning consent for The London Resort in the form of a development consent order (DCO) from the UK secretary of state. Here's how the developer envisages the next 10 years panning out:
2019: Secure £15m to £20m funding for DCO process.
2020: Target DCO application submission. Secure funding for site acquisition and gate I construction.
Early 2021: DCO decision expected.
2022: Gate I development commences.
2024: Gate I opens.
2026: Secure funding for (optional) for gate II construction.
2027: Gate II development commences.
2029: Gate II opens.
Director of Communications and Strategy Andy Martin has been part of The London Resort team since the start. The timeline is not as daunting as it might seem, he says.
"We're a long way down the track already. The core team, the lawyers, the planning consultants, the engineers, has hung together. They have a lot of technical data and information that goes back over the years. This means we can focus on making the planning application within the next 12 months. It's finishing the report, not starting it."
Addressing the sceptics
What does PY Gerbeau say to those industry sceptics that believe The London Resort will never be built?
"I love the sceptics, It's an opportunity to prove them wrong. Every turnaround I've done there's been people pointing fingers at the past. Obviously I don't know everything that's happened in the past. But I think this has tremendous potential. Is it going to be easy? Hell no. Are we losing sleep? Hell yes."
"The key things that are occupying me at the moment are getting it through planning. Q1 next year is absolutely key. After that, we must raise equity. There is a lot of excitement in the investment market, but until we submit it [the planning application], basically it doesn't exist."
"The dates are set," says Gerbeau. "But we will be brutally honest. When things go well, we will talk. When they go wrong, we will talk too."
Preparing for Brexit
There are certain similarities between the new UK prime minister, Boris Johnson, and PY Gerbeau. Both are colourful characters with a gargantuan task to achieve on a deadline.
Yet, while one is keen to sever ties with the rest of Europe, the other is a European who has made Britain his home and must persuade overseas tourists to visit in a post-Brexit era.
How is he preparing for Brexit? "We are doing business plans for three scenarios. One, the sun is shining, people are happy. They want to spend money, we do x million people and y profit. Then, the (middle ground) one we're selling to investors, we create a good concept, good design, enough good IP to attract the right amount of people who spend the right amount of money."
And the worst-case scenario? "Boris declares war on Europe and doesn't do a Brexit deal. Straight away you've lost that free circulation of labour and tariffs increase your cost of goods. If you are going to attract people from all over the planet, they won't all speak English. Your offer has to adapt to different nationalities."
"But, you know, I'm an optimist," adds Gerbeau. "I always hope politicians are more clever than they are. It's in the interests of nobody, a no-deal Brexit. Not for Europe, not for this country. So far it's not looking great, but it's not a show stopper."
"This is home…I love London, I love everything about London, this is a great opportunity."
A great opportunity in a great city
PY Gerbeau is married to the British television newsreader Kate, with a daughter born in the country. He has no plans to desert after Brexit.
"This is home," he says. "The only time I will not support Britain, and my daughter has been fully briefed about this, is in any sport. [Gerbeau is a former Olympian and captain of the French National ice hockey team]. I love London, I love everything about London, this is a great opportunity."
Neither does he intend to up sticks once The London Resort is complete. "With no disrespect to the financing and building side of things, wearing a helmet and walking the site, my best job ever was vice-president of operations at Euro Disney.
"As an ex-sportsman, I can tell you nothing beats touching the product on a daily basis, interacting with your customers and team. The man who is going to run this park is going to have me on his doorstep every weekend. But he's been with me for 20 years so he knows what to expect."
The journey continues
As he settles into the driving seat and looks at the long road ahead, the proud European now leading The London Resort project relishes the journey.
"For UK PLC to have a project of this size, not only from a socio-economic impact but also a marketing and branding impact, could be quite good in this time of doom and gloom.".
It would be interesting to be a fly on the wall if PY Gerbeau and Boris Johnson meet. They could break the ice by discussing deadlines.
PY Gerbeau will be speaking at blooloopLIVE in London, December 5th. More information and tickets are available here.