Disney's CSR report looks at the company's social and environmental efforts, including its response to COVID-19, increased emphasis on diversity and focus on sustainable goals.
"Our commitment to corporate responsibility is fundamental to our culture, and aligns with the growing calls for businesses to take action," said Christine McCarthy, chief financial officer of the Walt Disney Co.
"This year we met our 2020 environmental goals and set ambitious new 2030 goals, accelerated our initiatives addressing racial and social injustice, and we continue to strengthen our ESG transparency."
Since 2009, Disney has been working to achieve net zero greenhouse gas emissions. The company recently reached its 2020 target to reduce net greenhouse gas emissions by 50 percent compared to 2012 total levels.
Ambitious environmental goals for 2030
Disney recently unveiled a series of ambitious environmental goals for 2030 that focus on greenhouse gas emissions, water, waste, materials and sustainable building design.
Disney aims to achieve net zero greenhouse gas emissions for direct operations by 2030, as well as 100 percent zero carbon electricity by 2030.
The company will invest in low carbon fuel innovation and natural climate solutions. It hopes to achieve zero landfill waste at all Disney-owned and operated parks and resorts, and to use at least 30 percent recycled plastic in products.
"We remain deeply committed to doing our part to ensure that in growing our businesses, we are always operating with the utmost integrity, taking care of our people and doing good in our world," said Bob Chapek, CEO of the Walt Disney Company.
100% zero carbon electricity by 2030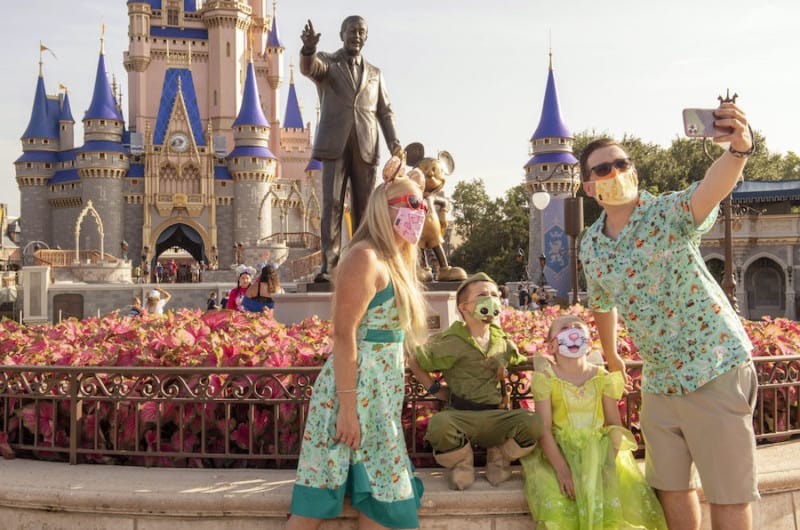 The Walt Disney Co's emissions reduction strategy includes measures recommended by the Intergovernmental Panel on Climate Change.
These include opting for sustainable design features in buildings, reducing emissions through operational efficiencies, and selecting lower carbon fuels and energy sources.
Disneyland Paris is building one of the largest solar canopy energy projects in Europe, while a solar farm provides Walt Disney World with more renewable energy.
Uswitch previously revealed that Magic Kingdom is the world's most eco-friendly tourist attraction. Disney has already eliminated single-use plastic straws and stirrers, and has introduced vegan, plant-based options at Walt Disney World and Disneyland.
Disney at greenloop
Disney's Emily Dow will be speaking at greenloop, Blooloop's new sustainability in visitor attractions conference taking place online on April 20 & 21, 2021.