But times, and guest expectations, change.
By Emma Jones, Attractions.io
As we welcome a new decade, it's always interesting to ponder what the next ten years might have in store for the attractions industry. What will future visitors expect? What innovations will we see?
Some of the world's leading attraction brands are now engaging with their guests via mobile apps. And they have seen some phenomenal results along the way. From double-digit improvements in visitor satisfaction to handling millions of dollars in revenue from guests.
Yet, as we welcome 2020, the majority of attractions still don't offer an app to their visitors. Visit Britain reports that fewer than 17% of attractions currently offer their visitors any form of app at all.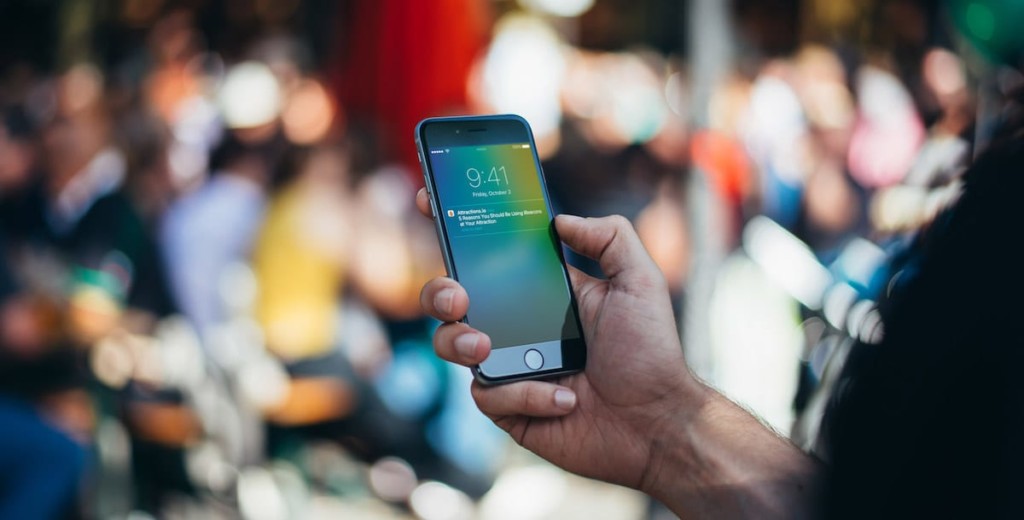 Historically, theme parks and other attractions have tended to dismiss guest-facing mobile apps as 'nice-to-haves'. Something that is only of interest to the marketing department, offering limited, tough-to-quantify ROI. But if you look within our industry and broader society, there are significant market shifts that could be about to change this.
The rise of mobile apps
Firstly, smart-phone adoption is near-ubiquitous in many geographies. Statista forecasts 258 billion annual downloads of mobile apps by 2022. It's a number so large that it starts to lose meaning. More telling, perhaps, is a set of figures from Attractions.io. These show that in 2019 visitor attraction apps were used on-site by 37% more guests than in 2018. This growth has continued to accelerate over the past few years.
Second, according to eMarketer, over 70% of e-commerce sales worldwide will be transacted on a mobile device in 2020. Whether it's purchasing content from the App Store or ordering an Uber, the world's leading brands are offering seamless app experiences. These make commercial transactions frictionless — and consumers are getting used to them.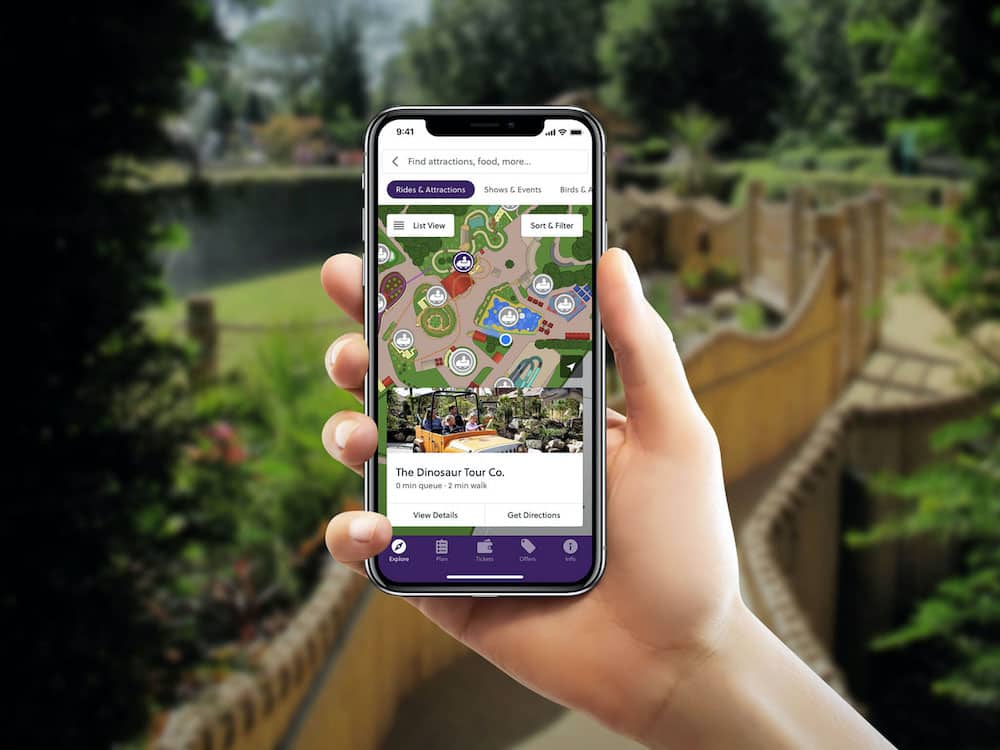 Finally, the last decade has seen cloud computing explode. And it has brought with it a host of new SaaS (software as a service) companies. These offer cost-effective solutions in a wide range of niches. For the first time, platforms like Attractions.io can provide attractions of all sizes with a world-class guest-facing app, and powerful tools that underpin it, without having the huge expense or risk of re-inventing the wheel.
With this in mind, operators must respond to visitors' evolving expectations by offering mobile experiences in-line with what they have come to expect. Otherwise, they risk getting left behind by those who do.
Looking through the lens of digital transformation
Typically, a mobile app would sit solely within the marketing department. Often these departments are constrained by their own budget and objectives, such as increasing visitor numbers and improving website conversions. However, theme park apps have a role to play across the entire digital guest journey. In order to support an attraction's wider business objectives, they need to be looked at a cross-departmental level.
The good news is, digital transformation doesn't need to be reserved for the big players. Any type of attraction can set up an internal task force with representation from each area. This will to drive change forward, but you need buy-in from the top.
An app is ideally placed to support transformation initiatives. This is thanks to its ability to span all touchpoints in the guest journey – before, during and after a visit. It enables you to identify, target and communicate with guests on an individual level. In addition, it can also reduce points of friction and increase commercial opportunity.
Success lies in the ability to clearly understand each step in the guest journey. A holistic approach is needed to identify the best digital touchpoints to utilise along the way.
The numbers don't lie
IAAPA (International Association of Amusement Parks and Attractions) forecasts that worldwide park attendance will increase by 213.8 million from 2019–2023. But (the association's report continues): whilst some parks are posting substantial single-day rate increases, it is likely that the proliferation of season passes and off-peak discounts may actually restrain overall growth in per capita spending.
Traditionally there have been few approaches to influencing secondary spend once visitors walk through the gates. However, having a mobile app gives you a platform to do just that. It puts you back in control of revenue generation, without relying on visitor numbers going up.
New audiences, new expectations
IAAPA attribute their growth projections largely to increased spend by millennials, 53% of who "choose experiences over possessions".
Those millennials and critically, the Generation Zers (those born in the mid-late 90s) that succeeded them are 'digital natives'. Combined, they now account for more than 60% of the population.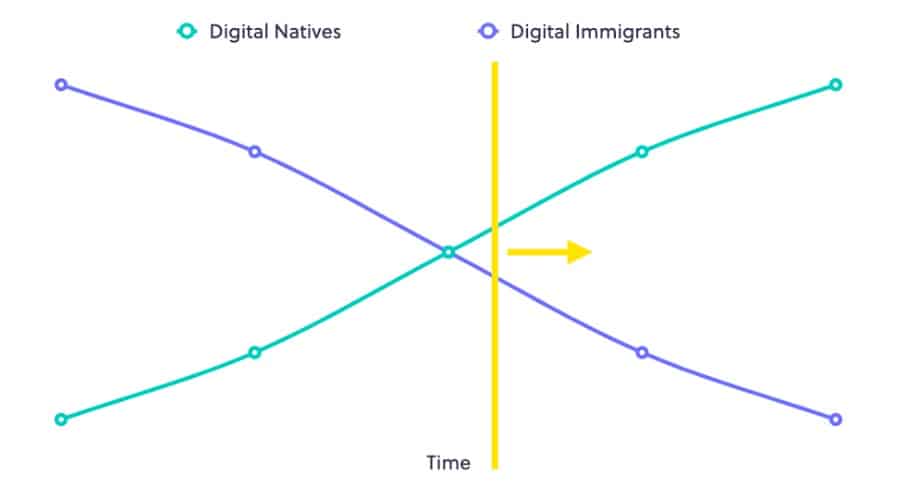 Digital natives have grown up in a world where their favourite brands offer highly personalised experiences, available at the touch of a button. Such experiences might range from recommendations on what to watch on Netflix or the ordering of an Uber.
At their Inbound conference in 2019, HubSpot called these brands "experience disruptors". They have set the benchmark for today's consumers. Attractions must respond in kind, harnessing the device that almost all their visitors already carry in their pockets, their smartphones, to provide similarly engaging experiences, both on-park and beyond.
Guests' expectations — and experiences — are evolving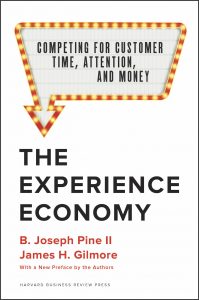 As Joe Pine observed in his (recently revised and updated) Experience Economy: "The rise of the smartphone allows us to centre the universe around us, personally. I used to tell those who stage experiences that if somebody pulls out their phone in the middle of an experience, it means they are disengaged, not a part of that experience anymore. Now it's the opposite."
"The first thing you want is for everyone to pull out their phone and take a picture. That recognises they are engaged with the experience."
A digital concierge is just a tap away
Theme park apps can surface information to guests, when and where they need it; facilitating day planning and site-navigation, minimising wait times and allowing them to take full advantage of relevant promotions and incentives based on their interests and onsite behaviour.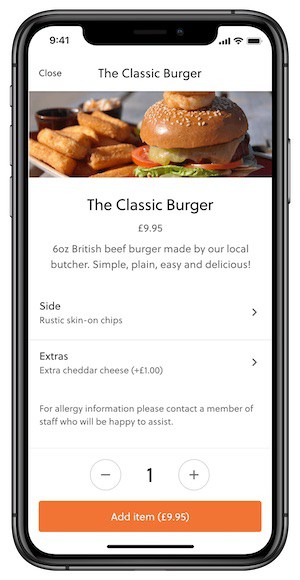 In turn, by harnessing customer data, theme park apps provide you with a detailed understanding of your guests in real-time, equipping you to react quickly to points of friction (which can have an adverse impact on satisfaction and spend) and anticipate and respond to their needs with laser-targeted content.
So, by way of example, zoos may target guests who spend time looking at particular animals with additional information regarding their conservation efforts — the steps they're taking to protect those animals in the wild — and offering opportunities for the visitor to donate or to adopt.
Theme parks may target guests approaching long queues with 'fast pass' offers, or parents at lunchtimes with 'family-friendly' meal deals, and so on.
Provided your offers are relevant, and add real value, they cannot fail to enhance guests' experience of your attraction, and their relationship with your brand.
With just 55–60% of theme and amusement parks' revenue generated from ticket sales (IAAPA, 2019) and around 25–30% from food, merchandise, and other channels, the importance to your bottom line, of upselling and cross-selling ancillary products and services, is undeniable.
And it's here that theme park apps really score, as the results of a recent (2018–2019) food and beverage trial conducted by Attractions.io at the UK-based Paultons Family Theme Park clearly demonstrate:
Guests' average basket size increasing by 38% for orders placed on mobile (compared to the till)

12% of orders adding an up-sell or cross-sell

One in every six abandoned orders were recovered, increasing revenues by a further 10%
Bridging the divide between customer satisfaction and spend
It is not uncommon for tensions to arise between the seemingly competing objectives of offering the best possible guest experience while generating as much revenue as possible. But it doesn't have to be that way. Guests part with their money in exchange for experiences. When you offer a better experience, guests are willing to pay more. Here are some examples of how the two can go hand-in-hand: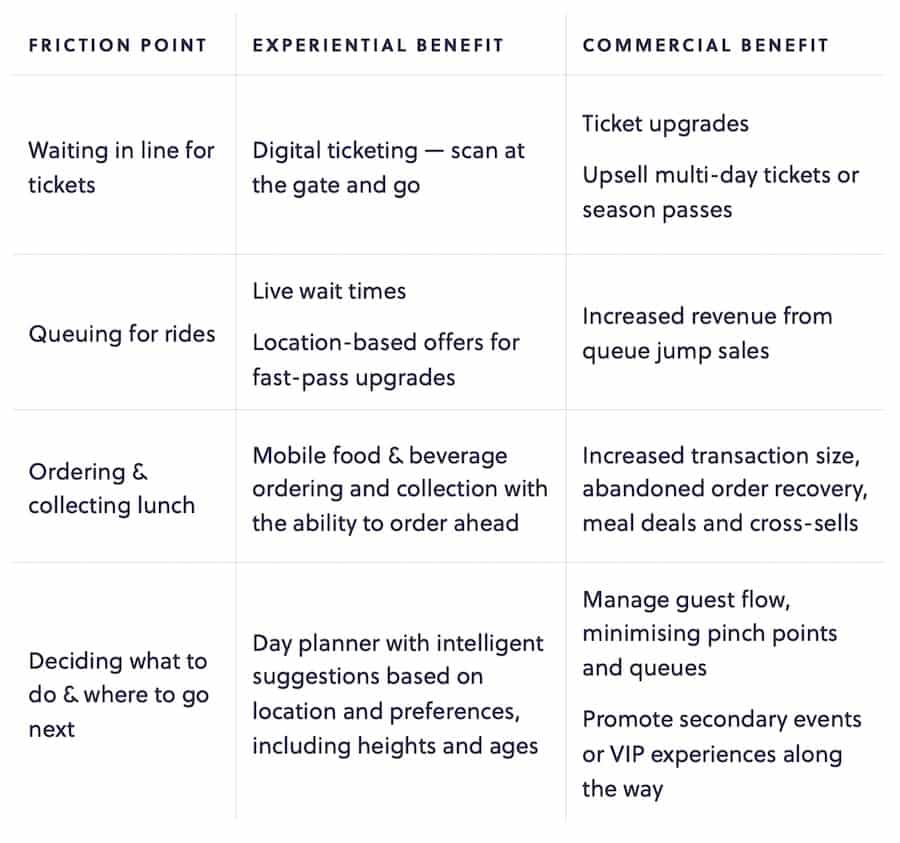 Translating customer insight into smart action
By extending the digital connection with your guests throughout the on-site experience, you can collect a manner of invaluable insights on guest behaviour. This can help you to make smart, data-driven operational decisions in a way that hasn't been possible before.
Heatmaps, for example, allow your operations team to gather data on high traffic areas and guest-flow through the park. This flags up areas for future improvement.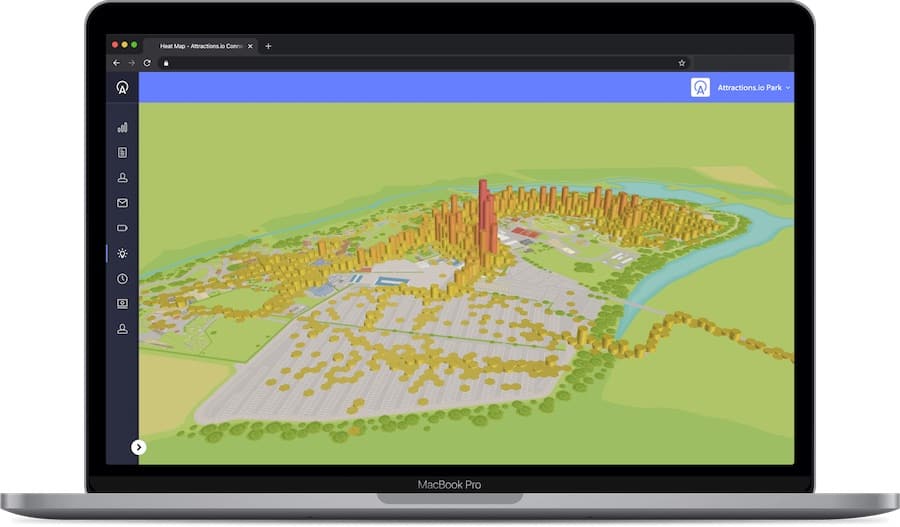 And of course, an intimate understanding of your customers enables you to follow-up with personalised communications and offers. It also maintains loyalty and drives repeat bookings and recommendations for the longer term.
Theme park apps can build loyalty and drive advocac
y
Building a complete and detailed profile of guests and their behaviour equips attractions to understand their customers like never before. The enables them to meet guest expectations with highly personalised promotions. They can create the best possible visitor experience, which encourages positive reviews, social shares, and new and repeat bookings.
And as Omnico's recent (2019) Theme Park Mobile Barometer suggests, your guests will thank you.
The report concluded:
95% [of respondents] said an app could make them spend more

34% hoped to receive personalised offers, based on previous purchases or their geographical location

45% expressed a greater willingness to spend when they could avoid queues for food and merchandise, by using an app to make payments
Ten reasons to consider implementing a mobile app at your attraction
Here are ten top reasons to consider implementing an app in 2020:
Engage more effectively with your visitors, serving up personalised and location-specific offers, messages and content

Eliminate friction points and frustrations. Communicate with your guests in real-time regarding ride wait times, queues and schedule changes, and propose time-saving solutions

Alert your guests to upcoming presentations, entertainment and other events

Minimise the need for printed guides, maps, tickets and menus, cutting your print and production costs, and supporting your environmental goals

Unlock new revenue streams by utilising the mobile app to trial new products and services

Provide your guests with a convenient way to purchase all-inclusive packages, photo passes or ticket upgrades in an instant

Understand guest flow by leveraging integrated real-world analytics to better understand guest behaviour

Make data-driven marketing and operational decisions based on facts, not theories

React instantly to changes in ride availability, traffic, weather and more

Automate your reporting to meet the needs of all key stakeholders
Not sure where to start?
Hopefully, after reading this you're excited about the opportunity and interested to explore the possibilities for your attraction. To help you navigate the process of launching a successful app, we've put together a free step-by-step guide, incorporating all of our learnings over the years.
The guide covers scoping your app's requirements, building a business case and measuring success. You can download it here: