The global pandemic has unleashed a tremendous amount of change in a very short amount of time. COVID-19 has caused attractions to consider their operational strategies, pivot their business models and rethink the guest experience.
By Emma Jones, Attractions.io
Some of these changes, like pandemic-induced economic uncertainty, have been totally unexpected. However, others, like shifting guest demographics, have been a long time coming. Regardless, all have influenced the profile of typical visitors to attractions today.
As audiences change in the wake of COVID-19, so do guest's expectations for experiences. In order to stay relevant, attractions need to understand the way their guest demographics are transforming and what they can do to accommodate shifting consumer demands.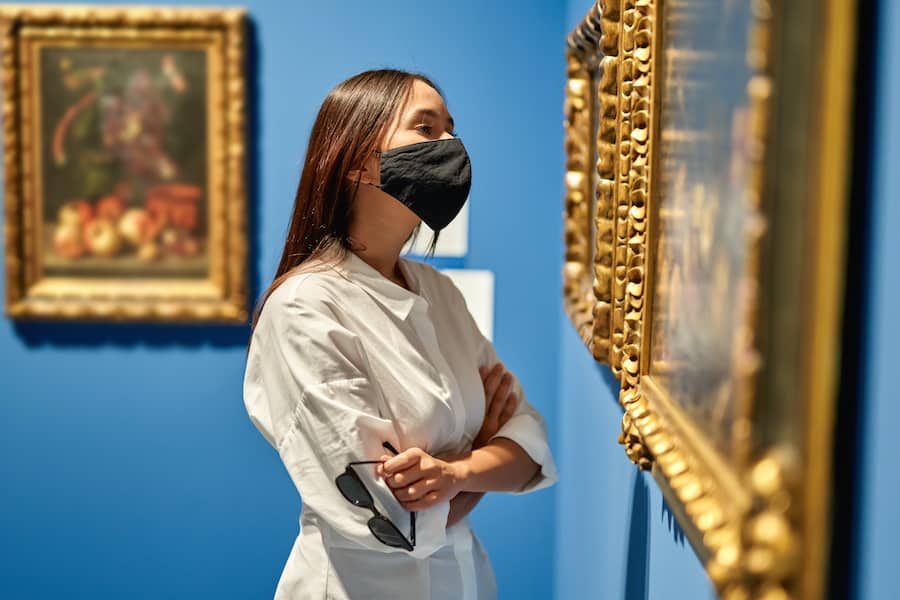 This was reflected in many of the presentations and discussions that took place at the recent blooloop V-Expo. During the event, responding to changing guest expectations, the demand for immersive experiences and the fusion of the digital & physical world were all hot topics, as well as how to respond to the COVID-19 pandemic.
This post looks at four ways attraction guests' attitudes, behaviours, and habits are changing and what that means for attractions.
1.   Digital natives
According to the Pew Research Center, Millennials (i.e., anyone born between 1981 and 1996) have now overtaken baby boomers (i.e., those born between 1946 and 1964) as the largest population segment in the U.S.
Gen Zers (i.e., those born between 1997 and 2015) are closing in fast. Globally, Gen Zers have already surpassed Millennials and baby boomers in terms of their numbers.
Although older generations still spend more money than Millennials and Gen Zers in most categories, this is about to change. The Boston Consulting Group predicts that on average, Millennials will increase their spending by more than 10% per capita in the next five years. Similarly, Generation Z consumers are forecasted to up their spending by 70% per capita in that same period.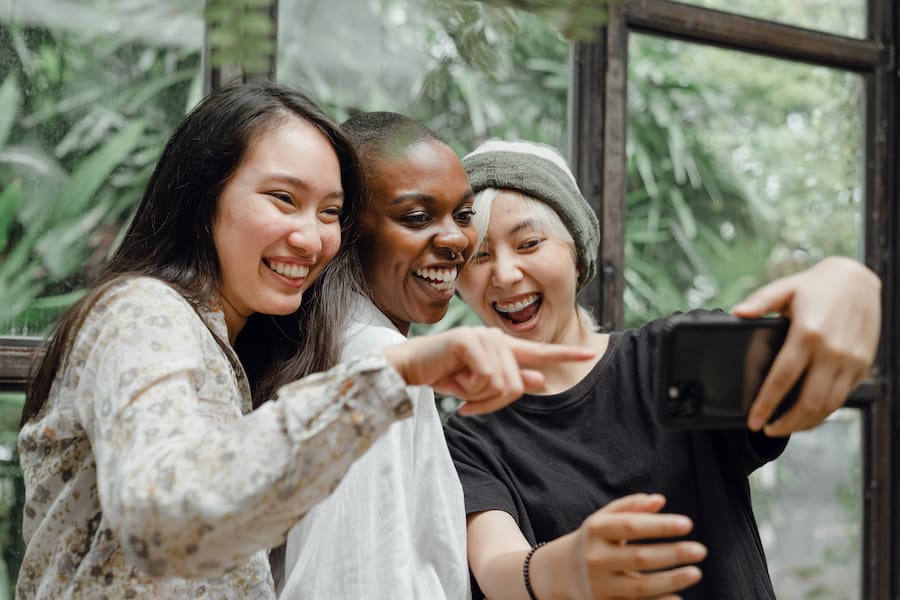 Importantly, Gen Zers are already spending more when it comes to entertainment and travel. And, according to IAAPA's Global Theme & Amusement Park Outlook, 53% of Millennials in the UK value experiences over possessions. So, visitor attractions are ideally positioned to meet that need.
Furthermore, as Joe Pine touched on in his presentation at blooloop V-Expo; 'How Can The Experience Economy Respond To The Corona crisis' all guests, not just digital natives have become accustomed to digital content, as well as purchasing and booking online.
The impact and acceleration of fusing digital with the real world is here to stay. Attractions must find a way to connect these two worlds in a meaningful way. One that not only enhances the experience but also creates an opportunity to monetise it.
What do they expect?
Both Millennials and Gen Zers are digital natives. This means that they're used to the near-instant gratification that the technology that they've grown up with facilitates. So, they are less tolerant of waiting as a result. Three in four Millennials and Gen Zers expect businesses to have on-demand engagement. This is compared to just about one in two baby boomers.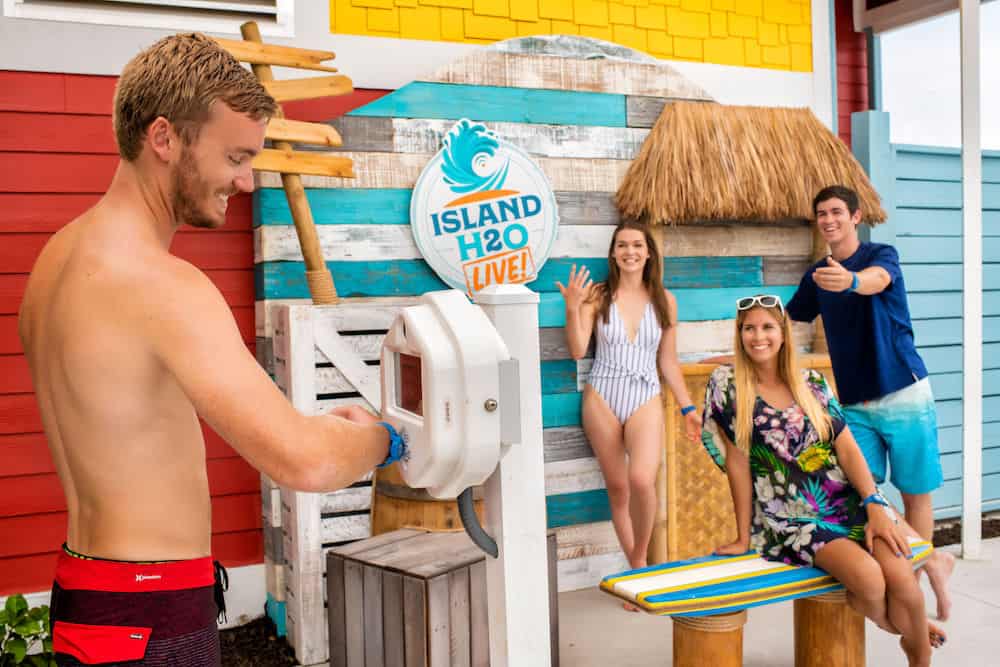 Millennials and Gen Zers also place great value on personalisation. Over 50% of Millennials would swap their current brand for one that provides them with a customizable experience. Only 26% of baby boomers would do the same. That being said, Millennials are the most loyal generation when it comes to the brands they love. Over one in two Millennials say that they're loyal to their favourite brands.
According to research by Visit Britain, out of all demographic groups, Millennials are also the most likely to go on a short break or holiday within the U.K. during COVID-19 and most likely to return to attractions soonest.
How to respond
To reach and engage this digital-first audience, attractions need to connect with guests on an individual level. By investing in technology that connects the experience, removes friction and enables personalised interaction, attractions can ensure that their post-COVID-19 guest experience is on par with the standards their audience have become accustomed to in the digital world.
Reduce queuing
Queuing remains the biggest source of frustration among theme park guests. As on-demand experiences become the norm in more industries, this frustration will only increase. Digital native guests don't want to have to queue for forty minutes to get on a ride or be seated at a cafe.
Consider implementing technology such as mobile food ordering and virtual queuing. This can eliminate friction and empower your visitors to make the most out of their day.
Get personalised
Focusing on improving segmentation and targeting for your marketing messaging & offers can improve the relevance of your communication and deliver the personalised value that this new demographic of guests expect.
A mobile app is the most powerful channel for personalisation. This is because of its unique ability to target individual guests while they're on-site, using push notifications triggered by demographic information, behaviour or current location.
Focus on feedback
Millennials are twice as likely to write a public review following an extremely positive or negative experience. Encourage guests that leave positive feedback to review your attraction on TripAdvisor and share their experience on social media.
2.   More local audiences
The COVID-19 pandemic has changed where guests are coming from. With low consumer confidence when it comes to international travel and countries across the globe imposing severe travel restrictions, there's been a move towards a "homebody economy".
Indeed, about 46% of consumers say that it'll take more than a year after stay-at-home restrictions are lifted before they feel comfortable flying to a destination.
What do they expect?
Local consumers may not be first-time visitors. Therefore, they may expect each visit to provide unique value. This value could come in the form of membership or season passes (i.e. value for money) seasonal events, or one-of-a-kind offers and incentives as well as VIP treatment to keep them coming back.
Note that this geographic shift may also affect the demographics of who is visiting your attraction. For example, a recent study found that in the wake of the pandemic, independent adults are more likely to visit all types of attractions than families with children living at home.
How to respond
Take the time to identify who is visiting your attraction right now. If you are seeing a shift towards more local visitors following COVID-19, consider how you can recognise and incentivise loyalty – offer them discounts, special offers, and VIP guest experiences. Also, consider hosting special events and competitions to keep visitors coming back.
If you are seeing a shift towards more local visitors, consider how you can recognise and incentivise loyalty
Get targeted
Invest in segmentation to improve the targeting and relevance of your messaging and offers. You don't want to promote something like a family Halloween trick-or-treat event to a young adult couple with no children, or season pass offers to guests who have travelled a long distance.
Email is a great tool to engage guests before and after their visit. During the visit, a mobile app offers the most targeted way of reaching and influencing guests while they're on-site with you.
Focus on secondary spend
If you are seeing a shift in visitation towards more season pass holders, introducing more retail and food and beverage offers as well as upgrades (i.e. ride passes, meal deals, and photo passes) can help you make up for lower admissions revenue while also surprising and delighting guests.
Again, a mobile app can be a powerful tool here. This is thanks to its ability to target in real-time or based on location. For instance, promoting family-friendly meal deals to parents when it's approaching lunchtime, or skip-the-line offers to guests in long queues.
Open up the conversation
One way to better understand what your guests want is to open up the channels for two-way communication. Local visitors like to feel they're invested in your brand, so give them a voice.
Local visitors like to feel they're invested in your brand, so give them a voice
Don't be afraid to ask for feedback, either. Real-time feedback, in particular, is not only a great source of contextual information but can help you turn unhappy visitors into a valuable resource. More than half of consumers say that a negative experience could have been remedied if they had the option to give real-time feedback and if the business took immediate action.
3.   Consumer uncertainty about the economy
According to a report by McKinsey & Company back in June, 30% of Brits think that COVID-19 will have a lasting impact on the economy. A further 55% believe that the country's economy will be impacted for at least six months and will show slow growth after, at best.
Only 15% think that the economy will rebound in about 3 months and grow just as strong as before the pandemic. Fast forward to October and even this uneasy sentiment now seems like a very optimistic picture.
It's no surprise that this uncertainty, combined with falling incomes, have pushed consumers towards more mindful spending. Consumers are now doing more research before buying products and services. Many are also sticking to essentials only, like grocery and household supplies, or switching to cheaper alternatives.
What do they expect?
Lockdowns have created pent-up demand. However, consumers are not necessarily in any rush to spend money on non-essential purchases. This, coupled with the fact that there's more competition for share of wallet (in particular against digital alternatives) means that attractions need to find a way to offer something unique if they are to remain relevant.
As mentioned earlier, the good news is that the majority of consumers (i.e. Millennials and Gen Zers) are more willing to spend money on experiences than physical possessions. Nevertheless, demonstrating value for money is still key to attracting guests.
How to respond
Show your guests that you offer something no one else does. In a post-COVID world, how can you differentiate on guest experience compared to competitors or alternatives? On a strategic level, this may involve a wider review of your operations, technology and processes.
Show your guests that you offer something no one else does
On a tactical level though, this could simply be a new promotion or seasonal event to help attract new guests and entice old ones back. In fact, 25% of consumers said they are more likely to choose a business that offers promotions or loyalty programs that reward them for continued support post-lockdown.
Although it's undoubtedly harder to grow admissions in this climate, attractions can increase spend per head via secondary spend. Secondary spend makes up between 20% and 30% of attractions' revenue. Food and beverage are responsible for most of this additional revenue. Crucially, implementing mobile food ordering can increase the average transaction size by 42% when compared to walk-up sales.
4.   Low guest confidence
The pandemic hasn't gone away yet and people are still concerned about their safety. Masks and physical barriers are becoming more and more important to consumers as they decide which businesses to frequent (more so than cleaning and sanitisation or social distancing, although these shouldn't be overlooked, either).
It's important to note that different audience demographics have different concerns. For example, those that are 55 years or older say it's very important for them to see COVID-19 related information (like what physical distancing measures an attraction has in place and how they are limiting numbers) on a website.
What do they expect?
COVID-19 has already given consumers plenty of uncertainty. The last thing they want is surprises when they visit your attraction.
Instead, guests crave transparency and communication before, during, and after their visit. They want to feel like you understand, and are responding, to their needs and concerns. Indeed, 60% of consumers say that clarity about health and safety measures is very important to them, followed by timely, relevant communications (58%).
How to respond
Be open and transparent about all you're doing to keep your guests and staff safe in these unprecedented times. Do guests have to wear masks? As recommended in IAAPA's reopening guidance for attractions, do you facilitate virtual queuing and cashless payments? And what about sanitation stations?
Your guests want to know all this and more. Share this information on your website and via your communication channels. If guests see that you're taking COVID-19 seriously, they're more likely to commit to a visit or an experience.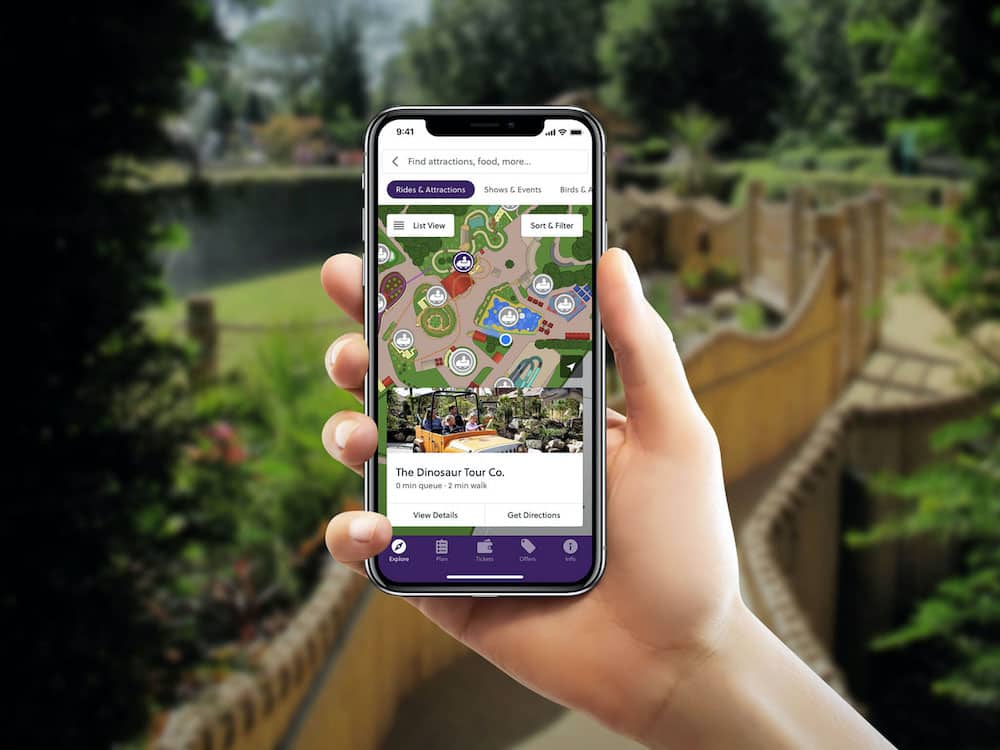 However, that doesn't mean that you can cease all communications with guests once you get them through the door. In addition to signage, consider using a mobile guest app to communicate with your visitors when they're on-site too. Real-time, location-based notifications about new on-site safety measures can go a long way in reassuring your guests that you're looking after their wellbeing.
What is next for the guest experience in a post-COVID-19 world?
These are just a few of the ways your audience and their expectations are changing. Visitor attractions are facing an unfamiliar world. Adapting now is vital to remain relevant and keep up with the rapid pace of change.
We must recover better
However, as Bernard Donaghue said in his presentation at blooloop V-Expo, the industry can do more than recover, we can recover better: "It's probably hard to think about and to say. But we should accept that what we did in the past wasn't perfect," he says. "And we shouldn't try and replicate it when we open. We must recover better."
We've put together an insights report containing the most important and relevant guest experience trends influencing our industry in the wake of COVID-19, which you can download here.