Over the past couple of weeks, attractions have been stepping up their plans for reopening safely in a post-COVID-19 world.
By Emma Jones, Attractions.io
The industry has been watching on as several theme parks and other attractions have started to reopen in Asia. Many operators across the globe are starting to announce the plans and measures they're considering for reopening.
After an extended period of closure and limited to no revenue for operators, plus a long time stuck at home with limited leisure opportunities for guests, we're all very eager for the visitor attraction industry to open its doors again. But operators must be fully prepared to bounce back.
Exit strategies are starting to emerge. And we can safely assume that capacity management and social distancing will be around for the foreseeable future. Perhaps even until a vaccine or highly effective treatment is found.
As society co-exists with the coronavirus, we can expect a new dynamic to emerge. In the past, visitors may have been influenced by geography, price or online reviews when choosing how to spend their leisure time. But tomorrow's visitors will be asking one simple question. "Which attraction is safest for me to visit with my family?"
Safely reopening attractions
Those who show leadership in this area and can quickly adapt to the new normal will be the ones who win trust and loyalty from customers, lasting far beyond the current crisis.
It is tempting to make short-term decisions in an environment of panic and uncertainty. But planning beyond the initial opening will be vital. This will ensure that operators are not only ready to recover as quickly and strongly as possible, but are also prepared to operate amidst sustained restrictions.
Creating a plan
When thinking about safely reopening attractions, operators could put themselves in the shoes of their guests. This can help to map out the required changes, in the context of the journey that guests go on from the moment they consider visiting, right through to their feedback at the end of their visit.
As ever, the guest experience will be key. From reducing friction and eliminating points of concern to identifying new ways to enhance and enrich the experience.
To operate safely and successfully, attractions must support social distancing. They must accurately manage capacity and communicate effectively throughout every stage of the guests' visit. This will help to rebuild guest confidence.
Point solutions exist for many of the challenges attractions will face. However, these can detract from the guest experience if they are required to interact with multiple disconnected systems that interrupt the experience. Worse still, if guests feel that the procedures are too insubstantial or confusing to follow, they may feel their safety is at risk.
This is where smartphones can come in. Not only are they now ubiquitous within society, but they are also the only touchpoint that spans the entire guest journey. This makes them the single best way to influence the guest experience positively and coherently, from start to finish.
Let's take a look at a few examples:
Admissions
Planning to manage admissions safely when reopening attractions is key. The first point of physical contact for guests is the admissions gate, and with it, the first social distancing challenge to plan for.
Purchasing a ticket on the day involves queuing and face-to-face contact. Even collecting tickets purchased online involves waiting in line and interacting with staff. Another problem is capacity, as allowing on-the-day ticket sales could mean you go over capacity limits.
Switching to online pre-purchased tickets only is one solution to remove queues when people arrive and help manage capacity. This can be achieved by encouraging guests to print at home or bringing up the booking confirmation email and ticket barcode on their smartphone.
Using a mobile app can provide guests with instant access to their tickets and passes inside the app's digital wallet. These are ready to scan and go at the turnstiles, even without an internet connection.
‍Another benefit of switching to a fully digital ticketing model is that attractions can reduce the number of admissions staff required. This enables them to re-deploy much-needed resource to other areas.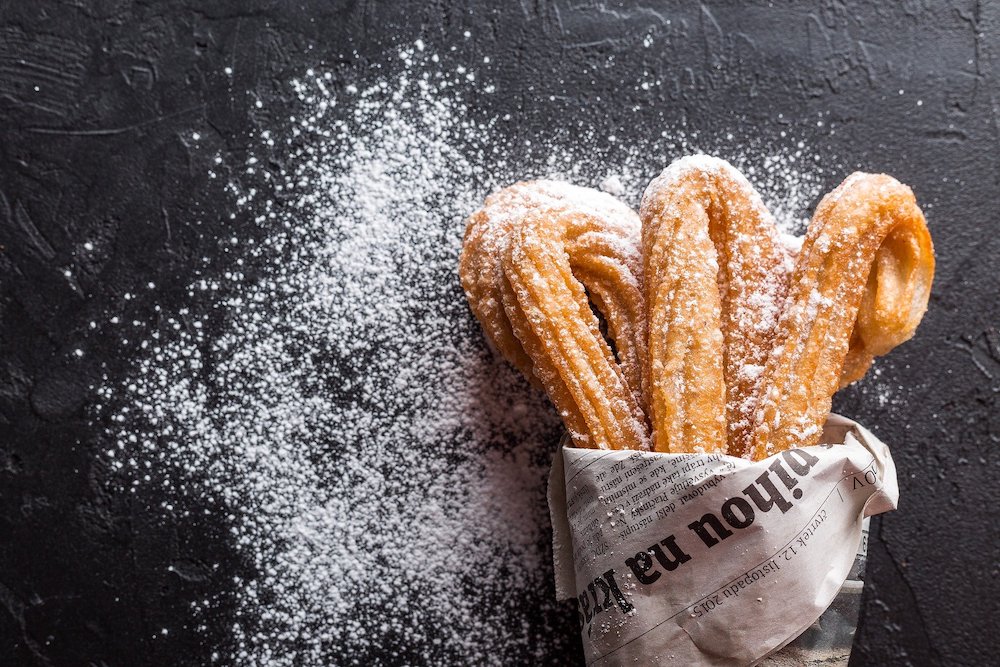 Food & beverage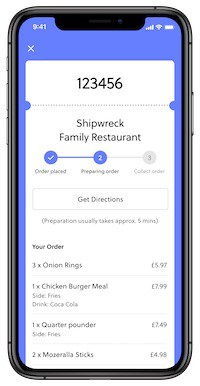 As with admissions, ordering food and beverage poses similar social distancing challenges when planning to reopen attractions safely.
Restaurants can be crowded. Also, queuing to order or collect food can make adhering to social distancing requirements tricky. What's more, there are several physical contact points in the process. For instance, transferring cash, operating a communal touchscreen ordering kiosk or interacting with cashiers.
By switching to self-service orders via a branded app, operators can minimise human involvement and remove many queuing or physical contact points.
Mobile food ordering can enable guests to browse menus, pre-order food and specify a collection time and location. Also, switching to mobile payments by credit card, Apple Pay or Google Pay will enable attractions to go cashless.
Better still, mobile food ordering can unlock additional opportunities to generate revenue. Attractions.io has seen increases in average order value of 38% vs. walk-up-sales, thanks to built-in cross-sell, up-sells and abandoned order recovery.
Queuing for rides and shows
Queuing for rides and attractions involves close contact with others. Attendance may be capped at first and this may be accompanied by a restricted line-up of attractions. Each ride or attraction is likely to have its own capacity limits.
Technology solutions can help to alleviate these challenges, allowing attractions to reopen safely by reducing the need to stand in a physical queue.
With time slot queuing, balancing capacity with demand is vital. Over-estimating demand leads to rides running under capacity. Furthermore, under-estimating demand could mean too many people turn up during one time slot. This results in a physical queue that prohibits social distancing.
Virtual queuing in a way that mimics the 'first in, first out' model of queues in the real world can be more receptive to fluctuations in capacity and demand.
Another means of managing queues is by way of day-planning solutions. These can enable operators to influence guest flow throughout the site and keep within capacity limits. This can be achieved either by providing pre-planned itineraries or assigning zones which guests are eligible for at certain times. Therefore distributing guest flow more effectively, in real-time.
Rides, however, aren't the only problem. In attractions such as zoos and museums, activities such as talks and shows also attract crowds of people in one location.
For talks, deploying audio guides via an app is a great alternative to keep guests informed without putting the health and safety of staff or visitors at risk.
Capacity management is key to reopening attractions safely
We've looked at specific pinch points such as queueing, but what about general capacity and guest flow across the site? If one area gets too crowded, it could be dangerous for guests and make them feel uncomfortable.
If an attraction is split into different distinct areas, operators might want to assign zones to ensure any one area doesn't get too overcrowded.
Solutions include counting people in and out of different areas of your attraction to enforce capacity limits to ensure a safe environment for guests. One option is to use cameras. These can be expensive and time-consuming, but vendors have already stepped up to provide discounts during these times.
Another option is to use a digital version of a tally counter. This can stay in sync to help enforce restrictions in an area with more than one entrance/exit point.
Rebuilding guest confidence
When preparing to reopen safely, how do attractions make sure their guests feel safe? Ensuring initial visitors leave on a positive is vital. This is because more anxious guests will seek reassurance from others' feedback and reviews.
The first step is ensuring everything is deep cleaned regularly. Also, making sure that guests are made aware, visually and otherwise, of these cleaning efforts.
Potential solutions here can include kiosks in restrooms to enable guests to report cleanliness, and mechanisms to report other issues like hand sanitiser replenishment in real-time. Taking cleaning records digital can also help with efficiency and accuracy.
However, the most important way that technology can help with re-building guest confidence is by enabling operators to communicate all of this effectively to guests.
The importance of communication
Starting with the attraction's website and social media, messages and frequently asked questions can provide the first step to reassure guests who are considering planning a visit.
As guests progress with their booking, attractions can reiterate these messages of reassurance during the checkout process. They can send a follow-up email to share information that guests need to be aware of. This will help ensure that guests understand and follow the safety procedures.
When guests arrive on-site digital signage is one of the most effective means of communicating information and instructions to guests. Better still, it can be updated often. So it can display the most up-to-date guidance on any given day.
A guest-facing mobile app again comes into its own here as operators can use targeted notifications to keep guests informed. The app can update them in real-time as the situation evolves, and enable attractions to make reactive changes.
Listen to the data
Finally, with each of these steps towards reopening safely, attractions must gather data to chart their progress. Operators must make data-driven decisions and listen to guests. Actively measuring guest satisfaction and confidence will indicate if an attraction is moving in the right direction, and which concerns still need to be addressed.
Data will also show how regularly operators need to review and update procedures. Being proactive and demonstrating agility and responsiveness at this time can build trust and positive brand association.
Tools that will be invaluable in capturing and interpreting this data will include:
Website analytics — review fluctuations in traffic and conversion rates. Are these both increasing?
Heatmaps — identify the most populated areas on-site and ensure successful dispersion of guests as needed to prevent overcrowding. Use data to inform decisions on limiting and increasing capacity with confidence.
Post-visit surveys — introduce new KPIs to measure consistently, providing a barometer for how safe guests are feeling.
Feedback collection — actively capture qualitative feedback from survey kiosks, but remember these are communal physical contact points so responses may be limited. Using an app provides a low-contact option. This can also enable operators to prompt for feedback at specific points of the site, or at specific times of the day.
The key is to review regularly and respond quickly.
Reopening attractions safely after COVID-19: preparing for the new normal
"It is not the strongest of the species that survives, nor the most intelligent. It is the one that is most adaptable to change." – Leon Megginson
The phrase "new normal" already seems like a bit of cliche. But the pandemic we're all going through really is a life-changing event. Whether it's a reduction in business travel or online shopping habits — there's little doubt that the knock-on societal changes have the potential to be profound.
So what will 'normal' look like after all this? First of all, people will have got more used to technology. This is thanks to remote working, online shopping, increased digital communication, virtual experiences and more. Many of these methods are not only more convenient but are also better for our environment.
It is also likely that there will be significant pent-up demand for physical experiences and leisure activities to enjoy with friends and family. This is what visitor attractions do best. So, there's a high potential for a strong recovery if the offering is right.
The key to success
The key to success will be to look for opportunities. Changing behaviour is hard. But in some ways, the impact of COVID-19 means a lot of the work has already been done. Over 50% of the population (and thus visitors) are already digital natives, but what about the rest?
Lockdowns have seen grandparents getting a crash course in FaceTime. Others have been online shopping or working remotely for the first time. Familiarity and reliance on technology have increased for all demographics. So what does that mean for the experience that attractions offer?
While preparing to reopen safely, attractions should take the opportunity to review their digital touchpoints through this new lens and look for new opportunities to engage. Could they secure more adoption for online ticket sales? Will they see more user adoption from a mobile app?
Will most visitors now expect technology to support certain parts of their experience? Time will tell. But anticipating guest's evolving needs and expectations will be vital steps in the road to securing a strong recovery.
Attractions.io, are keen to support the industry in helping facilitate a strong recovery. The team has been working on solutions that help attractions operators to overcome challenges and prepare for reopening safely. It has also introduced a support programme, designed to help remove the barriers to entry for more vulnerable attractions.