The global coronavirus crisis has caused many events to be postponed or cancelled around the world. One of the biggest events affected is Expo 2020 Dubai. Now, the highly anticipated event moves to 2021.
Events large and small across the planet have been affected by the COVID-19 pandemic, as countries ban mass gatherings in order to get the spread of the virus under control. Following the announcement that Expo 2020 Dubai is postponed, we examine the process, as well as looking at what we can expect when the event takes place in 2021.
Postponing Expo 2020 Dubai
In March 2020, countries around the world began implementing stricter measures to curb the spread of coronavirus. Consequently, COVID-19 has had a significant impact on a lot of the participating countries. Many of these expressed a need to postpone Expo's opening by one year. This would enable them to overcome the extra challenges.
That same month, organisers of Expo 2020 Dubai announced that they were looking at options going forward. On 30 March, Expo 2020 released a statement saying: "We continue to face a global situation that is both fast-moving and unpredictable."
While everyone involved in #Expo2020 Dubai remains firmly committed, many countries have been significantly impacted by COVID-19 and they have expressed a need to postpone Expo's opening by one year, to enable them to overcome this challenge. pic.twitter.com/8xgk5D0UJl

— Expo 2020 Dubai (@expo2020dubai) March 30, 2020
The statement went on to explain that the Expo supported a proposal made by the Steering Committee to explore a one-year postponement.
"We remain firm in our collective aim to deliver an Expo that is true to its time and to our shared, urgent priorities. But it is clear that this is not the right time."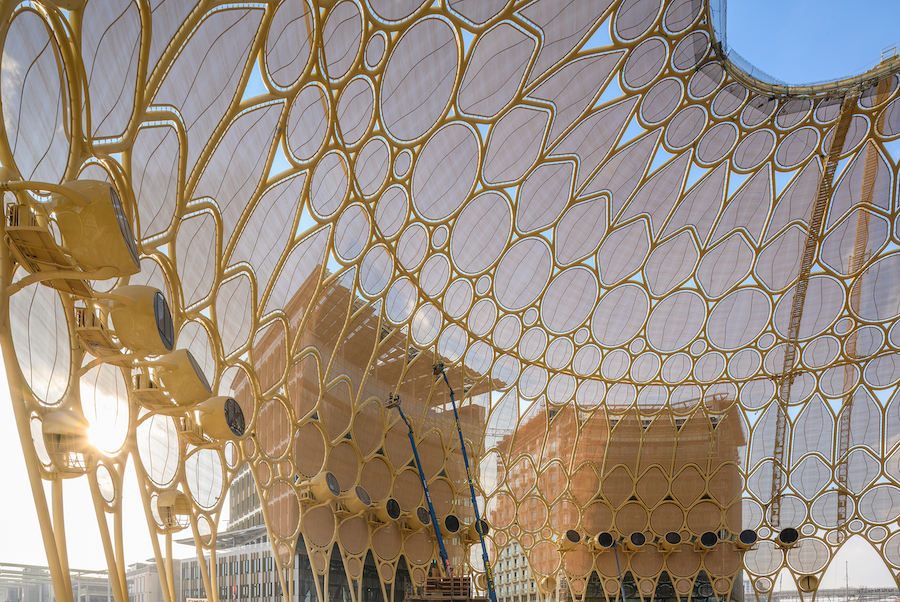 Next steps
Following this, the Executive Committee met on 21 April. In this virtual meeting, members agreed unanimously to put forward the official proposal to postpone Expo 2020 Dubai.
Changing the dates of Expo 2020 Dubai requires the agreement of a majority of the Member States of the BIE (Bureau International des Expositions).
Expo 2020 wins another overwhelming vote of confidence from nations around the world. More than two-thirds majority of @BIEParis Members voted in favour of postponing the next Expo by one year. #Expo2020 will now run from 1 October 2021 to 31 March 2022. https://t.co/POKRhaU9Mr pic.twitter.com/rXuvp9I328

— Expo 2020 Dubai (@expo2020dubai) May 4, 2020
The General Assembly has now voted virtually on the Executive Committee's recommendation. The two thirds-majority required was achieved, and on Mon 4 May the BIE announced that the event will be postponed to 2021.
Bring on Expo 2020 Dubai in 2021
Dubai's World Expo will be the result of many years of hard work, therefore it was not an easy decision to make.
The process began in 2011 with Dubai's initial bid to host the event. On 27 November 2013, it was announced that Dubai had been awarded hosting rights for the 2020 event, beating competition from Russia, Brazil and Turkey.
This decision was an important milestone for Dubai, as it will be the first in the MENSA region to hold a World Expo. Not to mention that the UAE will celebrate its 50th anniversary in 2021.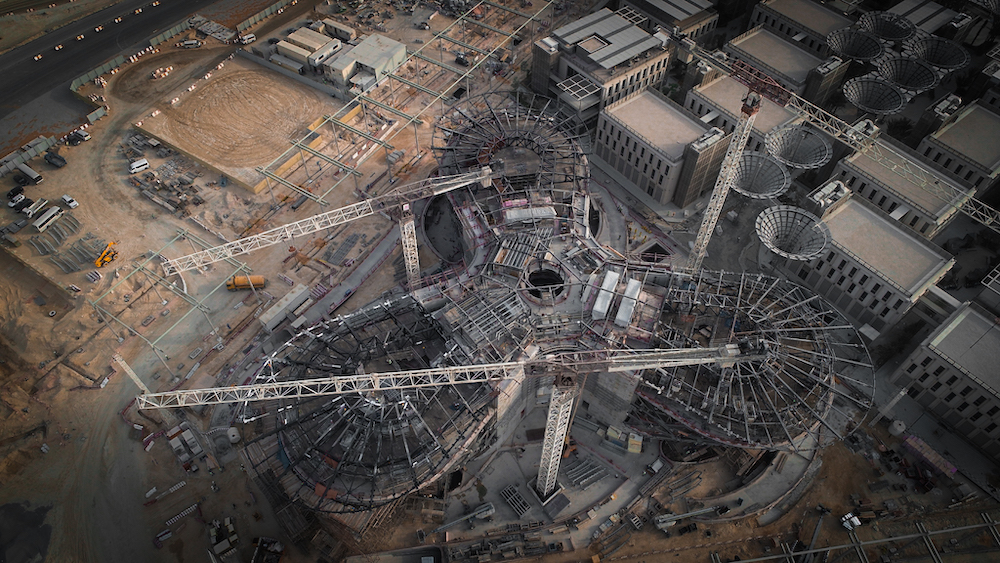 Preparations for the event include the creation of a huge new site, measuring nearly five square kilometres. Essentially, organisers have been building the equivalent of a new city, with all the associated infrastructure such as transport links, utilities and more.
Talking to Blooloop earlier this year, Expo 2020 Dubai's Chief Development and Delivery Officer, Ahmed Al Khatib, spoke about the sheer scale of the undertaking:
"The site is 4.38 square km and I oversee 33 projects within the larger project. Those projects vary, from infrastructure and phone substations to roads and power. Many elements of this are located underground, so this had to be well prepared before the bigger construction starts."
Huge numbers expected
This groundwork will ensure that visitors to Dubai during the event have a positive experience. And a huge number of visitors is expected.
Organisers have set an ambitious goal and hope to achieve 25 million visits. 70% of these visitors will be coming from international markets.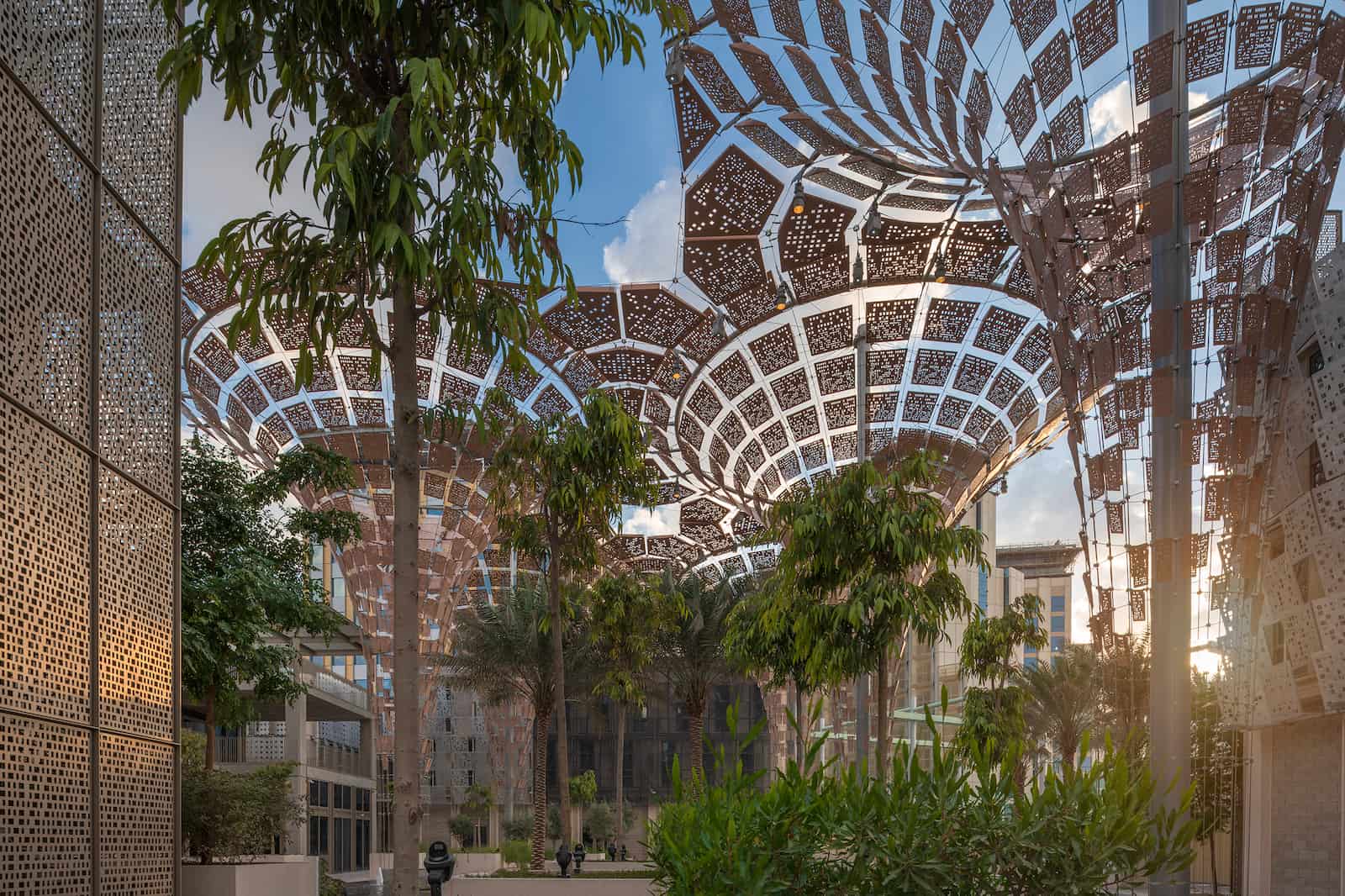 "We currently have an outreach across at least 50 markets globally," said Sumathi Ramanathan, the Expo's Global Destination Marketing Director "We're hoping that will be the key to driving some of our visitations to Expo over that period."
Expo 2020 postponed – COVID-19 and its effects on major events
Expo 2020 Dubai is not the only event to be postponed due to the coronavirus crisis.
One of the most notable examples is the Tokyo Summer Olympics, which was due to take place between 24 July and 9 August 2020. The postponed event, alongside the Paralympics, will now happen in 2021. The new dates are 23 July to 8 August 2021, with the Paralympics following from 24 August to 5 September.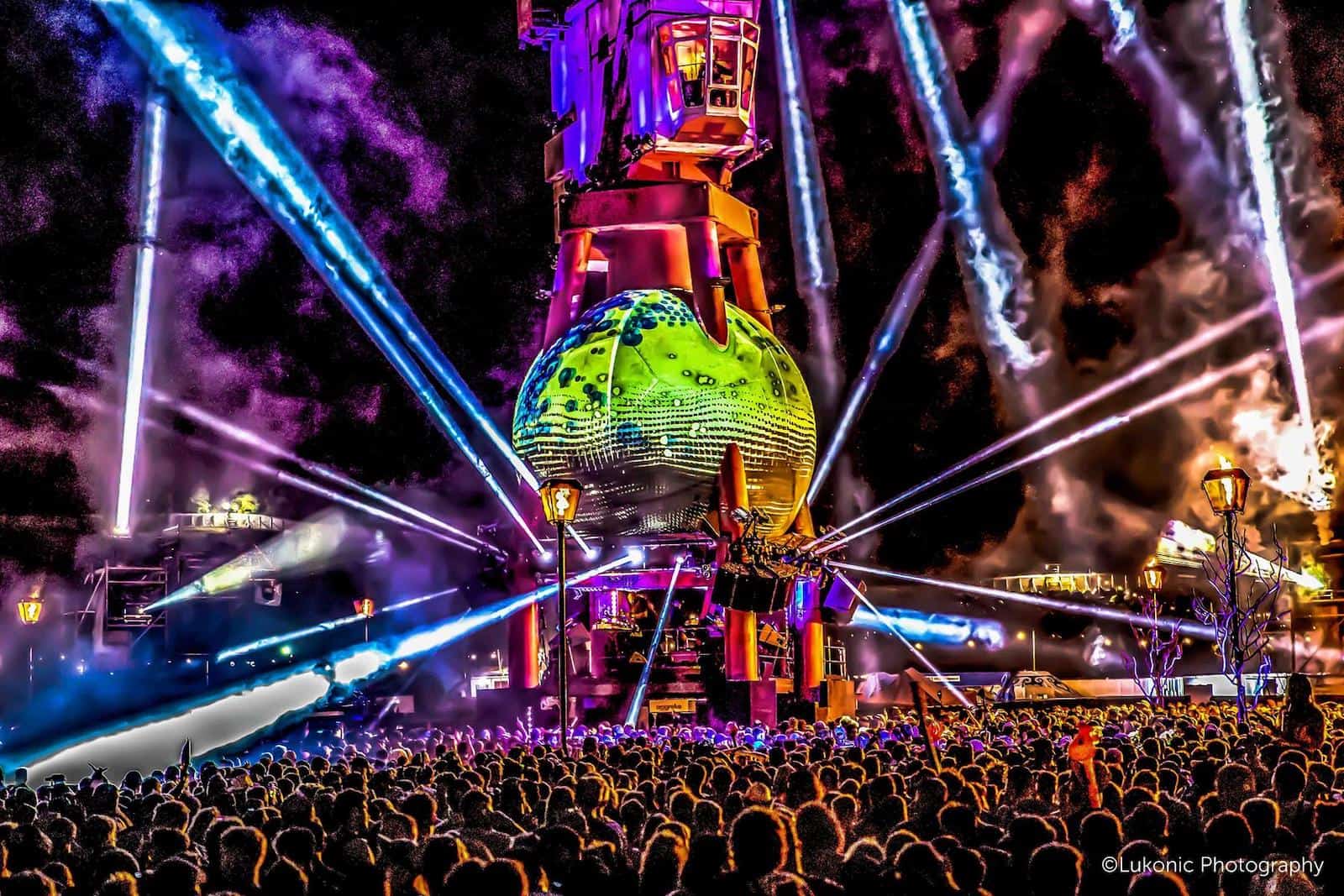 Events in the music world that have been affected include the UK's iconic Glastonbury Festival, which was preparing to celebrate its 50th Anniversary this year. Meanwhile, Coachella Festival in California will now take place in October 2020.
In the attractions world, theme parks, museums, zoos, aquariums, FECs and more have also shut their doors to the public for the foreseeable future.
What you can look forward to at Expo 2020 Dubai in 2021
Even though it has been postponed, Dubai's Expo 2020 will still be a major world event when it opens its doors in October 2021.
The theme of this World Expo is 'Connecting Minds, Creating the Future'. The celebration of innovation, collaboration and creation will see Dubai welcoming the world for six months.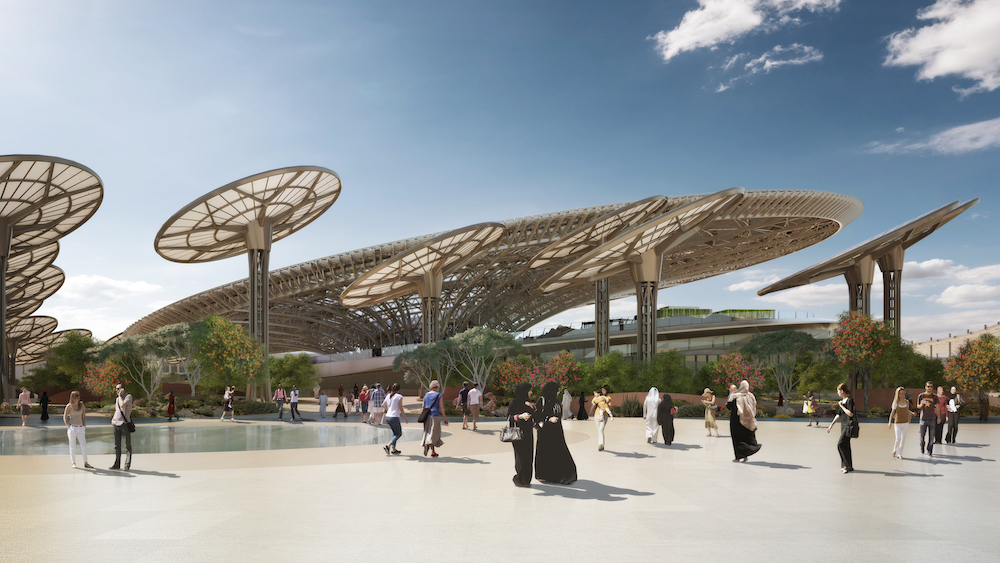 "The UAE and Dubai historically have always been a connecting point for cultures," said Ramanathan. "Right now, we have more than 180 nationalities who live, work and call Dubai home. So, it's already a multicultural melting-pot that connects people. The theme is also very apt for Dubai. It's about creating a positive and optimistic future through connection."
The Expo will feature 60 live events and cultural performances each day. As well as this, each country will hold its own National Day celebration. Visitors will be able to enjoy food, entertainment, innovation and ideas from around the world.
Themes
As well as the overall theme of 'Connecting Minds, Creating the Future', Expo 2020 Dubai also has three subthemes which it will celebrate in 2021. These are Opportunity, Sustainability and Mobility. There will be a pavilion showcasing each of these themes on the Expo site.
Australia-based Cox Architecture is the designer behind the Opportunity Pavilion. This timber, stone and rope construction uses games to make guests think about how we can go about creating a better world.
"Opportunity is the driver of development," says Ramanathan. "So, it enables individuals in communities to fulfil their potential and shape the future."
Meanwhile, The Mobility Pavilion explores the past, present and future of movement. It encourages visitors to think about the connections between people, between groups and ideas.
Ramanathan says mobility means, "Anything in terms of trade, in terms of cities of the future, in terms of movement of data. The Expo explores all of this in the mobility theme."
Sustainability
The Sustainability Pavilion, named Terra, promotes ecology, sustainable technologies and design by providing immersive experiences. It will play a key role in the event.
John Bull is the Pavilion's Director and he spoke to Blooloop about creating a story around the topic of sustainability:
"This does and shall connect with every single one of our visitors so that they can see the relevance. We want them to feel moved, excited, passionate, and maybe a little bit scared. It's all of the things that being a really good storyteller is about."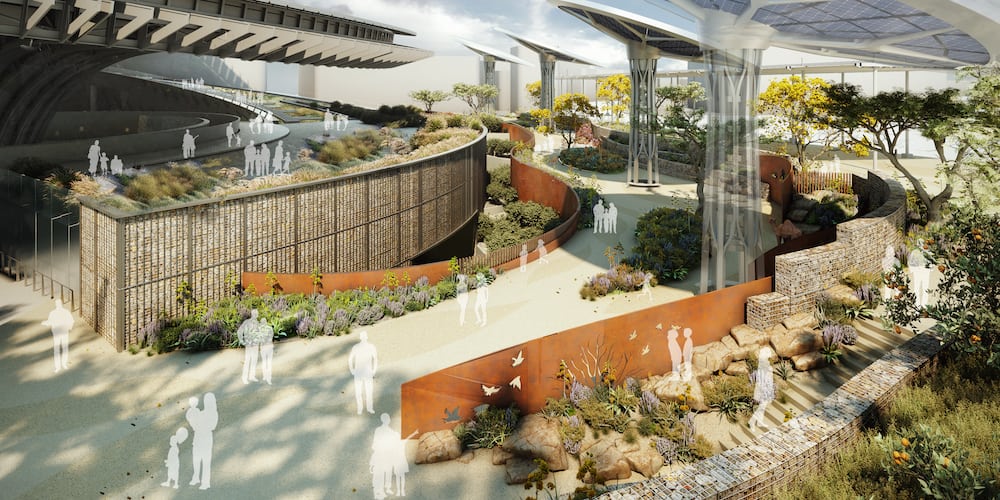 As well as being the third sub-theme, sustainability as a concept runs through the heart of the Expo 2020 project, as Al Khatib explained:
"Sustainability has always been very important to us since we first started designing the masterplan. Our hope is that by the completion of the project and the World Expo, we will have succeeded in introducing new practices and new innovations related to sustainability. We want to be able to roll those out across the country."
Country pavilions
In addition to these three pavilions, each country taking part will also have its own pavilion. These must be based about one of the three subthemes of mobility, sustainability or opportunity.
The sheer range of ideas and designs that will be on show is striking. Each country has taken a single word and used it in a highly imaginative way to showcase its best innovations.
For example, Singapore has taken the theme of sustainability and come up with a net-zero energy rainforest, powered by a self-sustaining ecosystem. Inside, guests will take part in an immersive 3D experience.
The UK pavilion explores the theme of opportunity. It features an innovative AI-powered façade with a constantly changing and evolving poem. The inspiration comes from a project by the late Stephen Hawking.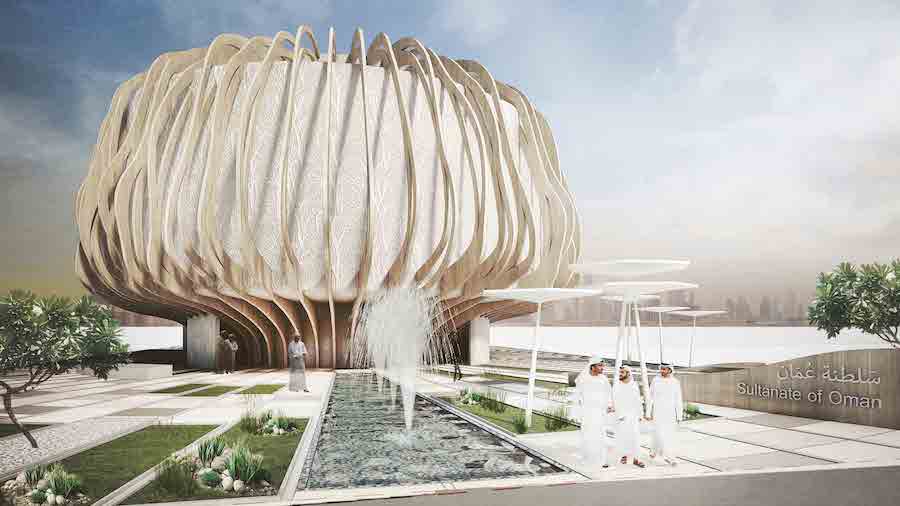 Meanwhile, Oman has used the theme of mobility and will present a pavilion showcasing frankincense – its 'gift to the world'. This looks at how Frankincense has helped to shape the country in many ways.
Arts and Culture at Expo 2020 Dubai
One of the highlights of Expo 2020 Dubai is the UAE's first opera. And the specially commissioned production is still likely to draw visitors to the event despite the change in dates.
The Al Wasl opera has a world-renowned Emirati composer, Mohammed Fairouz. It also has an Emirati librettist, the best-selling novelist Maha Gargash. It is being produced in partnership with Welsh National Opera and will be performed in both English and Arabic.
Speaking to Blooloop earlier in the year, Dr Hayat Shamsuddin, Senior Vice President, Arts and Culture at Expo 2020, said the opera is a true celebration of the region:
"Al Wasl brings 1,000 years of culture to life, as it tells a story centred on unity and community. The beauty of Al Wasl is that it will tour after the Expo, ensuring that we will leave a strong legacy. We also have an education and outreach programme linked to the opera. We are involving local children in music workshops and we also have costume design courses and make-up courses."
In addition to this, the arts and culture programme for the postponed Expo 2020 Dubai in 2021 includes an art trail with original pieces created for the event, as well as exhibitions and workshops on local crafts.
Celebrating innovation
One of the main goals of a World Expo is to celebrate innovation, and Expo 2020 Dubai is no different. Organisers have even set up a global innovation and partnership programme, Expo Live, which aims to celebrate and support innovations from around the world.
This programme showcases innovations around the Expo's three sub-themes of opportunity, mobility and sustainability.
"Expo Live plays an important role," said Yousuf Caires, the Senior Vice President of Expo Live. "Firstly, for the Expo itself, it finds the right content that will give visitors a taste of what the future is going to look like and showcases those people that are creating that future today."
"But, in addition to this, I think Expo Live has a wider impact. It has an impact on each and every one of those individuals and start-ups that receive support from us. Expo Live has a very basic mission…to find, fund and showcase."
Innovations highlighted and supported by Expo Live so far include a technology-based educational project from a UK-based company called Robotical. Another notable project is a recruitment start-up called the West Africa Vocational Education [WAVE]. The connects young people, who have skills but no formal qualifications, with suitable jobs.
Celebrating Expo 2020 Dubai in 2021
Following the announcement that Expo 2020 Dubai is officially postponed, His Highness Ahmed Bin Saeed, Chairman of Expo 2020 Dubai Higher Committee made a statement. He said: "We are thankful to the BIE Member States for their continued commitment to contributing to a World Expo in Dubai that will play a pivotal role in shaping our post-pandemic world at a time it will be most needed."
Looking ahead to the event, the Secretary-General of the BIE, Dimitri S. Kerkentzes said "World Expos are collective endeavours that express the shared international goal of progress for all humankind. I am confident that when the time is right, Expo 2020 Dubai will constitute the best platform to build, with renewed optimism and hope, a better and brighter future for all."