As zoos and aquariums around the world close their doors to prevent the spread of coronavirus, we talk to WAZA about the impact this is likely to have on the sector as a whole.
Martin Zordan is the Chief Executive Officer and Director of Conservation at the World Association of Zoos and Aquariums (WAZA). He spoke to Blooloop about the function of WAZA, as well as how the coronavirus pandemic is affecting zoos and aquariums worldwide.
Before taking on his current role, Zordan was WAZA's conservation coordinator. He also has recent experience of South American facilities, where he served as the director of ALPZA. He has been working in the sector since the age of 14, when he became a volunteer at Chile's National Zoo.
Zordan knew from an early age that he wanted to work with animals. He decided to go to veterinarian school, continuing to work at the zoo in a voluntary capacity as he studied. He says: "I was a volunteer there for nine years. Then I started travelling."
A passion for animals
While travelling, he did a number of internships in zoos and aquariums in different countries. For example in Bolivia, the U.S and Israel.
"After that, I worked for an NGO in an island to the South of Chile. It was a rescue centre for wildlife. I applied for a position at the Latin American Association of Zoos and Aquariums, and got the position of executive director."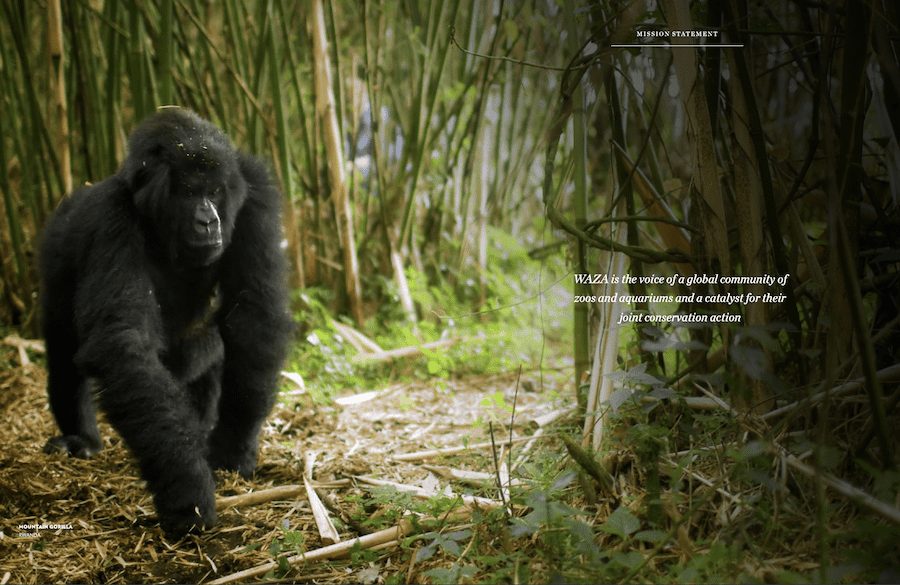 He worked there for three years, before being made conservation coordinator for WAZA. Now he is heading WAZA, the international umbrella organisation for zoos and aquariums, as CEO.
The role of WAZA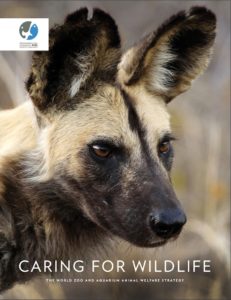 Outlining the primary function of WAZA, he says:
"It's all related to keeping our members connected. An important element is to provide a global forum for discussion. In situations like the coronavirus pandemic, a way for zoos and aquariums to connect is vital.
"Zoos and aquariums have national and regional associations, of course. But there needs to be a place where they can all come together. Somewhere they can talk about their concerns, goals, and challenges. WAZA is the place where those conversations happen.
"In addition to this, sometimes you will find large continental or regional organisations that want to talk to a global body. That is where we play an important role too."
One of the most notable achievements of WAZA's member institutions is their various breeding programmes. These allow species that are extinct in the wild or endangered to be reintroduced to their natural habitats.
"That is a big one," says Zordan. "To achieve that, the data we have is that our members have invested $350 million USD in conservation projects and initiatives."
Sharing the message
Outlining another key achievement, he says:
"One important element is that we are visited by more than 700 million visitors every year. That is a unique opportunity to share a message to people about caring for wildlife and wild places. In recent years, one of the factors this has involved specifically is trying to influence how people consume products. For instance, palm oil."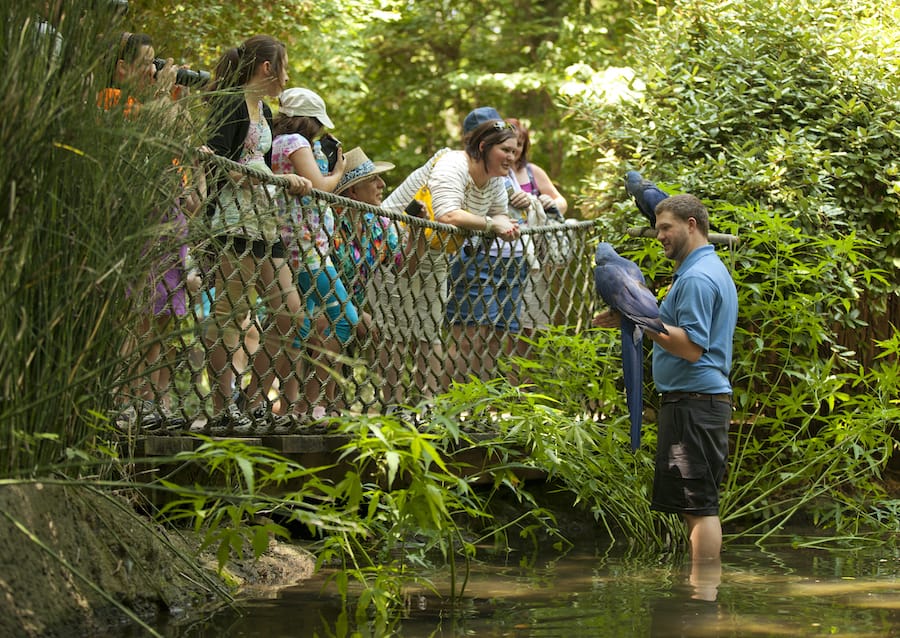 "I think we are becoming a platform of change. We are showing people that even the smallest changes can be important when it comes to taking care of the world's animals."
Currently, zoos, aquariums and conservation programmes all over the world are reeling from the effects of the global coronavirus pandemic.
The effect of coronavirus on zoos and aquariums
"The coronavirus pandemic is a challenging time for zoos and aquariums around the globe," says Zordan.
"This is a word we have heard so many times over the last few weeks, but this is truly unprecedented. We have never experienced anything like this. Right now, [at the time of speaking] 90% of our members, 256 zoos and aquariums, are closed."
The animals, nevertheless, still need feeding and care.
"Again, we have never seen anything like this before. It is a huge concern. Zoos and aquariums, like any other operation, need money to function. Some countries are providing funds and emergency packages. Some are not. Others might, but there is a lack of clarity around whether zoos and aquariums will be eligible."
"In many countries, when the activities of the different industries are listed, zoos and aquariums are defined as leisure and tourist recreational activities. Not as essential activities or services. So, funding isn't forthcoming.
"Many are in talks with their governments, to explain that they are essential. They have an important role in society. And there are animals, many of them endangered, whose welfare and lives depend on funding."
Zoos face coronavirus challenges
The survival of many zoos and aquariums – particularly the smaller ones – is at risk due to the coronavirus outbreak. Conservation objectives are being compromised
"For example, a lot of the funds that go to field projects are now being cut, which is extremely sad," says Zordan. "This is a very difficult time. I hope that governments will find a way to support these institutions. The zoos and aquariums that we are most worried about are the private ones."
"Those that are run by governments, or that receive government support, will find a way: they will get help. The ones that we are particularly concerned about are the other ones.
"Some will perhaps have enough reserves to maintain themselves while closed for a month. But they might be in trouble after that point. Some won't even enough funds for that, and are at particularly high risk now.
"And some of the smaller ones have reported that they will struggle to remain operational for two weeks without visitors."
Animal welfare during closures
The outlook is potentially bleak for the animals living in those smaller organisations if funds can't be found, and where movement restrictions tighten to reduce the spread of the virus.
"It's challenging. Animals would need to move with people, even if somewhere could be found that would accept them. Again, this is something for which there is no example. It just hasn't happened before."
Predictions vary about the possible length of time likely to pass before the crisis is over. It is difficult, Zordan says, to assess how long it will take after that for some type of normality to resume. And for the impact of coronavirus on the world's zoos, aquariums and conservation efforts to be reversed.
"It will, in part, depend very much on the policies of each country.
"For example, if you look at a country like Singapore, which has been relatively effective in its response in terms of the human population. It will recover sooner than Italy, say, where factors such as the economy, the health measures and prevention will mean more continuing restrictions across the board. It will vary case by case, country by country."
Asking for help
To the smaller zoos and aquariums that rely on the ticket revenue to feed and care for their animals and infrastructure, and that have limited reserves, he says:
"It is time for you to turn towards your surrounding communities. Let them know that you need their help. Remind them that zoos are important, and will be even more so during the process of recovery once the coronavirus outbreak is over.
People will need to go to places where they can relax, where they can feel a connection with what the world has to offer: its habitats, its animals. That is one key piece of advice. Then, look at what other zoos are doing. Some are using social media platforms and webcams on the animals.
"It's important to be present during the coronavirus outbreak; to keep a focus on the zoo so people don't forget you.
"Some organisations are trying different models. Many are selling tickets, for example, for the upcoming month. There are plenty of small tips and strategies like these that might be useful. These can be accessed through the associations, and by contacting other zoos that are going through the same things. Pool resources, and ask for all kinds of help."
"This is a stressful time," says Zordan. "People need to work on distracting themselves, on finding sources of joy. I think it's important that they see this is a role that zoos and aquariums can fulfil. Zoos can recreate that sense of community."
WAZA on the lessons we can take from coronavirus
While zoos and aquariums strive for survival, Zordan feels there are lessons everyone can learn from the coronavirus crisis. It should make us think about conservation and the protection of wild spaces. He believes it will lead to more mindfulness about the fact that we, as humans, are not exempt from the natural laws that govern all species.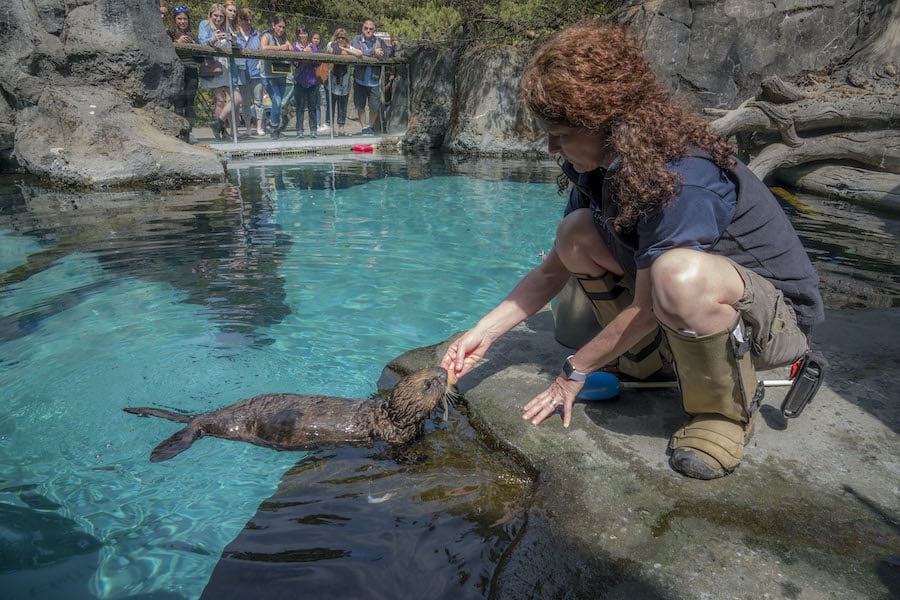 "From my perspective, I think the problem is that for the last 150 years we have distanced ourselves from nature. We have ceased to see ourselves as part of it. This pandemic is a clear demonstration that we are.
"Infectious diseases are part of ecosystems. One function they have is to regulate populations, whether that is a fungus, a plant, or an animal like us. We forgot that we, too, fell under that regime. We forgot to be careful, particularly in the way that animals were being treated or consumed in the markets. I think that is an important element now to consider.
"We also need to be more careful, for example, about climate change. We have not been sufficiently concerned. It wasn't foremost in the global agenda, because it wasn't felt the predictions could be as accurate as they have turned out to be."
Emerging from the crisis as a stronger whole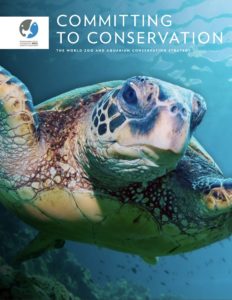 "When it comes to diseases, climate change also has an impact," says Zordan. "For example, if you have more rain in a place, you will also have more mosquitoes. This means diseases can propagate faster. Where human populations have to move from place to place because of severe flooding, there is an increased risk of disease transmission, and so on.
"My hope, therefore, is that we will emerge from the crisis more aware that we are part of one planet. More aware of the fact that everything is interconnected." 
In conclusion, he says:
"I think zoos and aquariums are great places to share this message. People who work at zoos tend to be passionate about wildlife. And they can pass on that same energy, that enthusiasm, that passion to the visitors in many different ways.
"That is what we want. We want everyone to be just as in love with nature as we are, and we want them to take care of nature.
"They don't need to do big things. But if they become conscious of what their consumption is costing the planet, and how they might change the way they choose to consume, then there is a role for the visitors to do something meaningful."
Background image courtesy of Texas State Aquarium.