With museums, theme parks zoos and more closing their doors, we take a look at which attractions we are looking forward to visiting once the coronavirus pandemic has subsided.
It's clear that the coronavirus outbreak and resulting closures will hit the attractions industry hard. Once the current situation is resolved, our favourite attractions will need support from visitors more than ever. Here at Blooloop, we've been taking a look at which attractions we are most looking forward to visiting once the coronavirus pandemic is over.
Beachside culture and entertainment
Charlotte Coates, Blooloop's Features Editor lives by the sea in Brighton, UK, and is looking forward to visiting some local attractions after coronavirus:
"Not being able to go out has given me a new appreciation for my home city and some of the amazing attractions on my doorstep. We're very lucky to have the Royal Pavilion in Brighton, which is a stunning (and slightly bonkers) Regency-era building. The outside is fantastic, and the decor inside is amazing too – think giant chandeliers held up by huge dragons and intricate patterns everywhere.
"I'm also looking forward to spending some time on the iconic Brighton Palace Pier when I can catch up with friends in real life, playing on some of the arcade games together, eating candyfloss and taking a spin on the Waltzers.
"My partner and I had a trip to the V&A planned before lockdown started too, which we had to cancel. We'll definitely have a London museum day as soon as we are able."
Visiting Disney and more
Alice Sarsfield-Hall, Business Development, is a huge Disney fan who spent a year working in Epcot's UK pavilion at Walt Disney World. She knows exactly which attraction she'll be visiting once coronavirus is over.
"I can't wait to go back and see the changes Disney is making to Epcot. After staying inside for so long, a trip around the world (showcase) seems like the perfect change of environment. Disney parks are all about creating magic and happiness, so I can't think of a better place to go when this is over.
"A few months ago I moved to London so that I could visit the museums and theatres more easily. I absolutely love the National Gallery, they have some amazing Impressionist art that I could look at for hours.
"I've been meaning to visit the Charles Dickens Museum for a while now since I love his work. I think there's something really special about being able to stand in the room that an author wrote in. So it is definitely high on my list of places to visit when I can."
Attractions overseas and closer to home
Ella Baskerville, Business Development Manager, is looking forward to visiting a few iconic attractions after the coronavirus pandemic is over.
"I'm using the time in lockdown to plan trips I've always wanted to take. These mainly revolve around attractions, for example, a trip to Japan for Tokyo Disney and to Germany for Europa-Park.
"I also miss jumping on the Overground and visiting the wealth of visitor attractions London has to offer. On my to-do list is visiting Kensington Palace and seeing the new Queen Victoria exhibition. I want to explore the variety of lates activities at the London Zoo and The Science Museum as well. I can't wait to go out for dinner again, and so some experiential dining across the City!"
Looking forward to scary attractions
"I wouldn't be surprised if we're locked down through most of the summer months. So, I'm looking forward to visiting some scary attractions when coronavirus subsides in time for Halloween," says Bea Mitchell, Blooloop Journalist.
"Ideally, I'd head straight to Halloween Horror Nights at Universal, but this bank-breaking crisis might mean going closer to home. As I'm currently based in the Midlands, I'll almost certainly go to Alton Towers' Scarefest. I'll also spend this time hunting for haunted attractions to keep me going – all spooky suggestions welcome."
Nostalgia and new experiences
"In these scary times, I'm nostalgic for old favourites," says Rachel Read, Director. "So I feel drawn back to Splash Landings at Alton Towers where we have had many happy family trips.
"I'll also be seeing Alice at the National Gallery, but I'll be in the early Renaissance Sainsbury Wing. I'm a big Potter fan and the Wizarding World at Universal and Warner Bros Studio Tours are firm favourites I'm looking forward to going back to.
"As it's getting warmer I'm feeling very sad that we can't get to the beach at the moment so waterparks definitely appeal. I haven't been to Volcano Bay or Rulantica yet and Grupo Xcaret's Xibalbá is high on the list.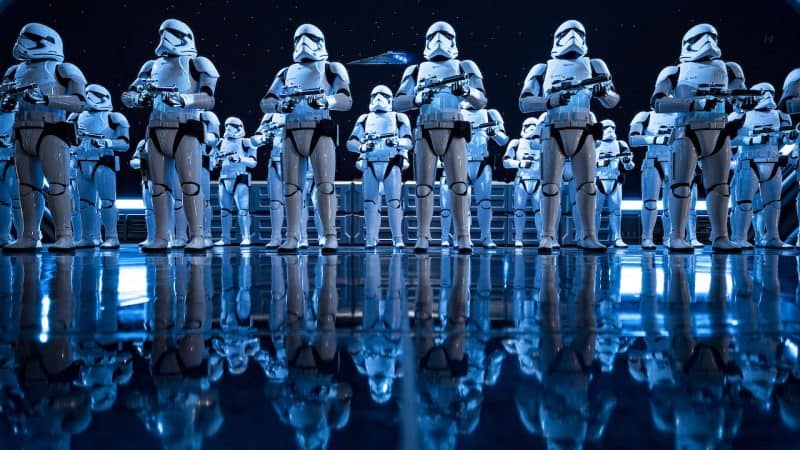 "Finally, I really hope to get to Rise of the Resistance later this year. I've heard so much about it and can't wait to experience it for myself."
Trees, coasters and dinosaurs
"In these troubling times," says Director Charles Read, "I miss and feel particularly feel drawn to those attractions I love and know very well. So I'll be riding Nemesis at Alton Towers (still my favourite coaster) and ICON at Blackpool Pleasure Beach. And I'll be seeing the pre-Raphaelites at the great provincial galleries in Manchester and Birmingham.
"I will also catch up with the African hunting dogs at Chester Zoo and the 2,000 thousand-year-old lime at Westonbirt Arboretum. In London, it will be straight to The Wallace Collection and Kew Gardens.
"Outside of the UK, I am looking forward to visiting some attractions across the pond after coronavirus. For example, Universal Studios in Orlando and the redwoods at Big Basin, California's oldest state park. My dream attraction remains The Royal Tyrrell Museum in Alberta, Canada. I will get there one day."
From all of us at Blooloop, we hope you stay safe and well. Don't forget you can keep up to date with the latest news on the coronavirus outbreak and the attractions industry with our weekly update.