On 20 October 2020, Dubai will throw open its doors for The World's Greatest Show. During Expo 2020 Dubai, which lasts six months, there will be a huge programme of arts and culture events, designed to showcase the very best the country has to offer.
Blooloop spoke to Dr Hayat Shamsuddin, Senior Vice President, Arts and Culture at Expo 2020, who explained what we can expect from this varied and innovative arts and culture offering.
Dr Hayat has more than 20 years' experience in the fields of travel and tourism, events, culture and education.
She began by studying languages, earning her bachelor's degree in French and Italian from the University of Kent in the UK.
"I think that languages have always interested me," she says. "Language comes with culture. And culture transports you to other worlds." Following this, she moved into the fields of travel and tourism and received a master's in Tourism Marketing, then a PhD in Consumer Behaviour, from the University of Surrey in the UK.
"Travel and tourism were relatively new fields a few decades ago. I have ended up specialising in cultural and heritage tourism and experiences. But this comes back to my passion for languages. It is all connected.
"When you look at travel, it's where culture, heritage, language and art all come together. And that is exactly what this event is about. It's about connections."
As someone with a deep knowledge of Emirati culture and passion for diverse cultures, she is ideally placed to oversee the arts and culture programme for Expo 2020 Dubai.
See also: 24 of the best country pavilions on show at Expo 2020 Dubai
Bringing Expo 2020 Dubai to life
In 2013, when the UAE won the bid to host Expo 2020 following a vote by the member nations of the Paris-based Bureau International des Expositions (BIE), Dr Hayat was thrilled. Speaking of how her journey with Expo 2020 Dubai began, she says:
"The UAE is a very young country. And for us, hosting a mega event on the cusp of our Golden Jubilee is an exciting moment. We are a small country but we have big ambitions."
"It's great that countries voted for us and had the confidence in us hosting the event. It is a testament to the UAE's position.
"At the time, my work was very much in the cultural travel and tourism field. Because of the work I had been doing and with Expo 2020 showcasing our culture to the world, the timing was right. I joined the team in 2014 when it was very small.
"There is a lot of preparation for an event like this. We sit on a big site – it is a city that we are building. There is a sense of incredulity and excitement as we prepare to host the first World Expo in the Middle East, Africa and South Asia region and the biggest event in the Arab world."
"Expo 2020 Dubai will be the most inclusive and international World Expo ever held, with a record 192 countries taking part."
The importance of arts and culture at Expo 2020 Dubai
The arts and culture programme is a key part of Expo 2020 Dubai.
"World Expos bring everyone together," says Dr Hayat. "Countries come to talk about their achievements, their innovations and their inventions. But they also come to talk about their culture.
"They do this for various reasons; to promote their country, and to showcase their achievements. Countries come together to connect. Expos are all about connections, and arts and culture bring people together."
"So, these 192 countries are coming together to be part of Expo 2020 Dubai. They are building a huge range of stunning pavilions inspired by stories from the various countries, their identity, hopes and aspirations. They will be made by world-class architects, emerging architects and creative talents."
See also: Expo Live: bringing together innovators from around the world for Expo 2020 Dubai
Shows to wow people
"The buildings are just the start. Because then, you go inside and you have a show like nothing you've seen before. You might see a movie, or experience an interactive show, or have a sensory experience. You smell, you touch, you feel, you interact, you laugh, you go 'wow'. Every country will showcase itself in the most creative way. Imagine 192 of those."
"For example, the UK Pavilion is inspired by a project by the late theoretical physicist, cosmologist and author Stephen Hawking. It features an illuminated, ever-changing poem on the exterior of the building. This is generated by a combination of artificial intelligence and words from the visitors themselves.
"It's not like when you go to a place where they say 'don't touch'. At Expo 2020 Dubai, you will be invited to touch, to interact. It will bring out the child in you. But you'll also be learning, realising, appreciating, and thinking. There is a serious element to Expo 2020."
See also: Inside Terra, the Sustainability Pavilion at Expo 2020 Dubai
The arts and culture programme  
Aside from the diverse attractions in the country pavilions, Dr Hayat and her team are putting together a huge programme of arts and culture from the host country.
"When you enter this 4.38 square kilometre space, you will experience the countries' contributions, but you will also experience the programmes we are offering, as an organiser."
"We are ensuring that if you come to Expo 2020, you can walk around the open public spaces and still have that experience of being wowed and inspired. You'll see parades, shows and innovations at this once-in-a-lifetime event. It's all about new experiences."
See also: Expo 2020 Dubai's Sumathi Ramanathan on why the Expo will be 'one of the biggest destinations on earth'
Commissioning new arts and culture ventures
"I oversee visual arts for Expo 2020 Dubai," says Dr Hayat. "What is unique and exciting is that we are going to commission several permanent art installations, These are significant contemporary artworks from leading, visionary artists from around the world, pieces that people will see for the first time when they visit Expo 2020. There will be an art trail for visitors to discover them, within the Expo 2020 site."
"The beauty of the Expo 2020 Dubai site is that it will transform after six months into a community known as District 2020, and these art pieces will remain and become part of the urban fabric of that new neighbourhood."
A melting pot
There will be over 200 F&B outlets, ranging from street food to fine dining.
"Each of the 192 countries will showcase their own cuisine," says Dr Hayat. "These countries are going to bring their very best, most authentic cuisine. And when you have it all in one place, it is quite exciting.
"We also have two big parks on site. These will have things happening in them, too. And we will be running programmes and workshops. Activities for children as well as interesting experiences for adults. Everyone can join in.
"At the heart of our site is Al Wasl Plaza, enclosed by a 67-metre high domed steel trellis that will be the largest 360-degree projection surface in the world. You can be inside it, looking up and seeing all these images, enjoying the acoustics and sound.
"And then, of course, there's the magical desert sunset. There is almost too much to see."
Dr Hayat on the UAE's first opera
One of the most anticipated features of Expo 2020 Dubai's arts and culture programme is the UAE's first opera, which has been specially commissioned by Expo 2020 for the event.
"For a World Expo, you always want to do your very best, but also something new and unusual," says Dr Hayat. "It's not every day that any country would commission a new opera, but we are doing exactly that!
"The Al Wasl opera will be showcased when Expo 2020 opens in October, at Dubai Opera, a state-of-the-art venue."
The opera has a world-renowned Emirati composer, Mohammed Fairouz as well as an Emirati librettist, the best-selling novelist Maha Gargash.
See also: The infrastructure of Expo 2020 Dubai: creating a complete city
An Emirati story
"Al Wasl brings 1,000 years of culture to life, as it tells a story centred on unity and community.
"The reason we are taking it back so far is connected to the Expo 2020 Dubai logo. That logo is inspired by a gold ring found in the local desert as part of an archaeological find. It shows how the UAE has always been a point of connection between civilisations. We travel back to that period in the first act of the opera."
"The second act is set in modern Dubai. This shows how the Dubai of today is also home to nearly 200 nationalities and connects East and West.
"And then the third act will take you into the future. It is linked to our nation's hopes and aspirations. The story is about human connections; the connections between generations, between people, the need to preserve our planet, and the respect we should show to our world, in order to have a balance between man and nature."
A strong legacy
Al Wasl is being produced in partnership with Welsh National Opera and will be performed in both English and Arabic.
Expo 2020 is more than just a six-month show. We are ensuring the whole country is involved and benefits from a huge national event.
"The beauty of Al Wasl is that it will tour after Expo 2020, ensuring that we will leave a strong legacy. We also have an education and outreach programme linked to the opera. We are involving local children in music workshops and we also have costume design courses and make-up courses.
"So it is all part of involving the whole nation and making the most of Expo 2020 in a way that has a lasting benefit for the country. Expo 2020 is more than just a six-month show. We are ensuring the whole country is involved and benefits from a huge national event."
Arts and culture as a reflection of Dubai
Another feature of the packed arts and culture programme is the design strand, which will showcase designers from the UAE as well as international collaborations.
It will include collections created for Expo 2020, with the proceeds going to the UAE Designer Fund. This was established by Expo 2020 to support local designers and small and medium-sized design businesses. An experiential exhibition and publication dedicated to local crafts will also highlight the raw materials and processes used in the creative journey.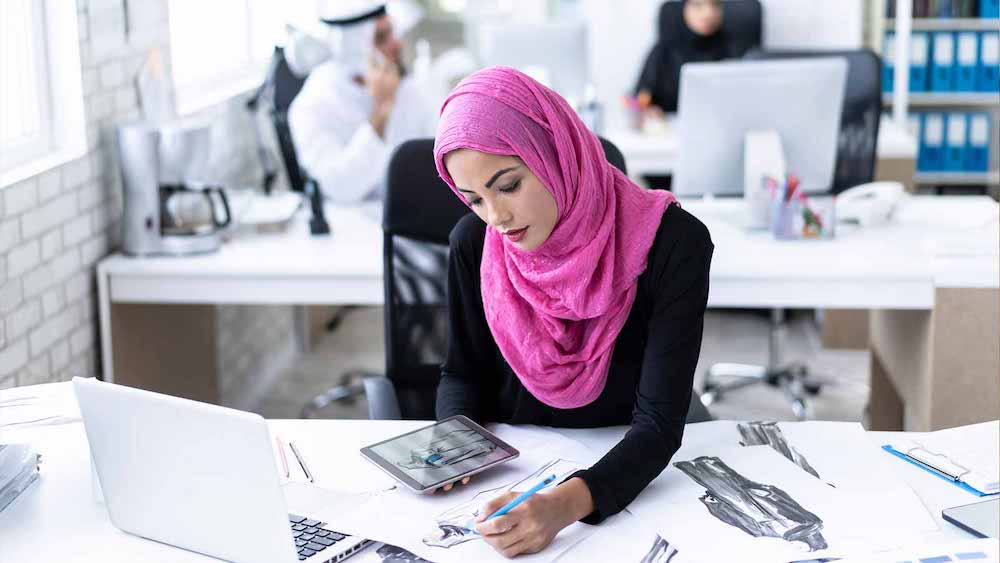 "We are welcoming the world to our home, and we want people to see our UAE. This theme runs through all the programmes that my team is organising, and it is one that is very important to us, and to me as an organiser and someone who is proud of my home.
"Visitors to Expo 2020 Dubai will see the UAE in a contemporary way. They will see how the country is becoming the knowledge hub for the region, as well as a centre for arts and culture. We hope that they will see Dubai through our eyes.
"The arts and culture programmes at Expo 2020 will show how Dubai has managed to preserve its identity whilst at the same time move forward and look to the future. People will see a UAE they may have never seen before. They will experience stories, food, shows and performances that they might not expect."
Opportunity, Mobility and Sustainability
The three core themes, Opportunity, Mobility and Sustainability, underpin the arts and culture programme of Expo 2020.
"Our serious message is about connecting minds and creating the future," says Dr Hayat. "Opportunity is all about the promise of the future, of hope. The cultural and artistic manifestations all reflect that."
"Mobility is about movement and connections. Again you will see this in the range of people represented, and countries represented in the programme. Some of our works very much talk about the movement of people.
"Sustainability is all about the planet and preserving the planet. Most of what you will see and experience embody those messages in them. Whether it is through the raw materials that are in our design products, whether it is through their use, you will be aware that this is because of things like scarcity of water, or the depletion of natural resources."
"People, when they interact with our experiences, our products, and our performances, will have moments to reflect and learn, and take in some serious messages, too. Expo 2020 will make you stop and think about the way the world is right now, and also how it is moving and changing.
"These are all serious topics. But through our programme, they are expressed in the most fun, creative, colourful, vibrant, sensory ways."
Expo 2020 Dubai – Dr Hayat on 'a very special event'
Expo 2020 opens on 20 October 2020 and will welcome visitors from all over the world.
"Every bit of it is exciting," says Dr Hayat. "It's a huge mosaic of different things going on that everyone can enjoy. From the architecture to the innovations, to the food. And of course the arts and culture, too.
"It's amazing that this new destination will rise out of the desert in such a short period. It's hard to pick what the best part is. But my favourite thing is that it is all authentic and genuine. That is what makes it unique: how the stories and the thinking behind it are all very true to us, as a country. It really is a special destination."