Miral and the Department of Culture and Tourism – Abu Dhabi (DCT Abu Dhabi) have partnered with Sportainment Entertainment and Sports (SES) and Feld Entertainment to host events and live shows on Yas Island.
The announcement is part of a larger partnership between Miral and DCT Abu Dhabi to enhance Yas Island's portfolio of events and advance the tourism industry.
As the demand for innovative entertainment offerings continues to grow, the three-year partnership is expected to set a new benchmark for live shows in Abu Dhabi.
It will also add to the entertainment and leisure offerings on Yas Island, which include Warner Bros World, Ferrari World and Yas Waterworld.
Demand for innovative entertainment is growing
DCT Abu Dhabi's HE Saif Saeed Ghobash said there will be "a series of exciting experiences over the next three years that will strengthen the reputation of Abu Dhabi as a leader for world-class events".
"The events will no doubt prove to be unforgettable and will also help boost visitor numbers to the emirate," he added.
In the three-year deal with Feld Entertainment, a leader in live touring entertainment experiences, some of the company's shows will make their way exclusively to Yas Island.
Feld Entertainment's previous productions include Monster Jam, Monster Energy Supercross, Disney Live!, Marvel Universe Live!, Sesame Street Live!, and DreamWorks Trolls The Experience.
'Help boost visitor numbers to the emirate'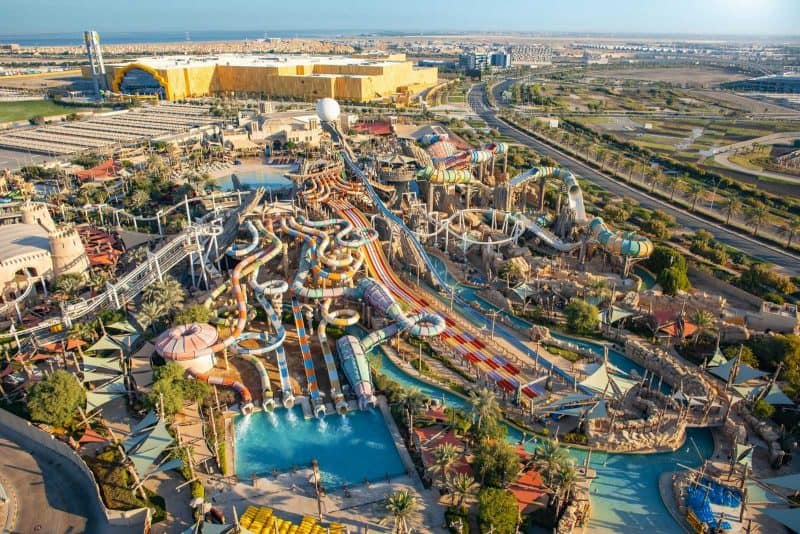 Mohamed Abdalla Al Zaabi, CEO of Miral, said: "Our partnership with DCT Abu Dhabi brings a new era of entertainment to Yas Island and the emirate."
"We are very much looking forward to entertaining thousands of families at Yas Island in the very near future" said Steven Armstrong, Feld Entertainment's regional VP of Europe, Middle East and Africa.
Ali Haidary, CEO of SES, said the partnership "will see three years of quality entertainment come to Abu Dhabi and we couldn't be more excited to see people from around the region enjoy the events on Yas Island".
Yas Island's virtual flagship store on Fliggy
Miral has also announced the launch of the Mandarin online flagship store on Alibaba's travel service platform, Fliggy.
This was started in a bid to drive visitation from China to Yas Island, giving Chinese travellers direct access to booking holidays and tickets to Yas Island's theme parks and attractions.
Yas Island's virtual flagship store on Fliggy will enhance the Chinese visitor's booking experience, from reservations to payment and itinerary management.
This is Miral's second partnership with Alibaba, after previously introducing Alipay, a digital payment platform, in a bid to improve the Chinese visitor experience.