Nicole Srock-Stanley (below), co-founder of the visionary Berlin-based Dan Pearlman group of creative agencies and CEO of the Dan Pearlman Markenarchitektur, is a consultant and speaker on retail destinations. She believes that the future of retail belongs to those who look to leisure attractions.
Srock-Stanley trained in a mixture of interior architecture, fine art and szenography in Hanover and London. Her first job was as a set designing, developing all the sets for ZDF, the public television channel in Germany.
Growing tired of workplace dominated by heavy drinking men, she moved on to join the advertising agency Meire and Meire as chief architect. In the role, Srock-Stanley helped to bring the Smart car brand to market.
"Because most of the Smart people moved on and helped to launch Mini, they approached me and said, would you like to do Mini as well? And that's what I did," she told Blooloop.
It was at this point that Srock-Stanley founded Dan Pearlman in Berlin, along with her husband, Kieran Stanley and two friends. The newly-minted company worked with both Smart and Mini from the start.
Srock-Stanley said, "Smart was, more or less, our first client. We did all the international fairs with them. The second thing was the whole launch of Mini."
The work involved training 2,500 people in a six-week event, an around-the-world PR event and a big launch festival in Paris for Mini.
The Brand Academy
"Basically, we did everything for Mini that had to do with space," Srock-Stanley said. "I was on the sounding board of Mini for a couple of years, and we also did all the shows around the globe.
"From there we started working with BMW, and also with Rolls-Royce, and then we developed something that we invented together with the BMW group – the Brand Academy."
The Brand Academy concept provides a foundation for the creation of a consistent, strong brand environment within a company. Through architecture, staging and drama, the mechanism by which brands work, and the difference between brands, is deconstructed.Srock-Stanley said, "It is a training centre, based on cognitive mega memory tools, rooted in architecture. We built that for the BMW Group, and staged all their brands – BMW, Rolls-Royce, and Mini."
The Brand Academy concept proved so successful that, having trained thousands of people and built academies in the UK and other big markets, Dan Pearlman were approached by Lufthansa.
"So we built a Lufthansa training centre."
It won a gold design award for media installation.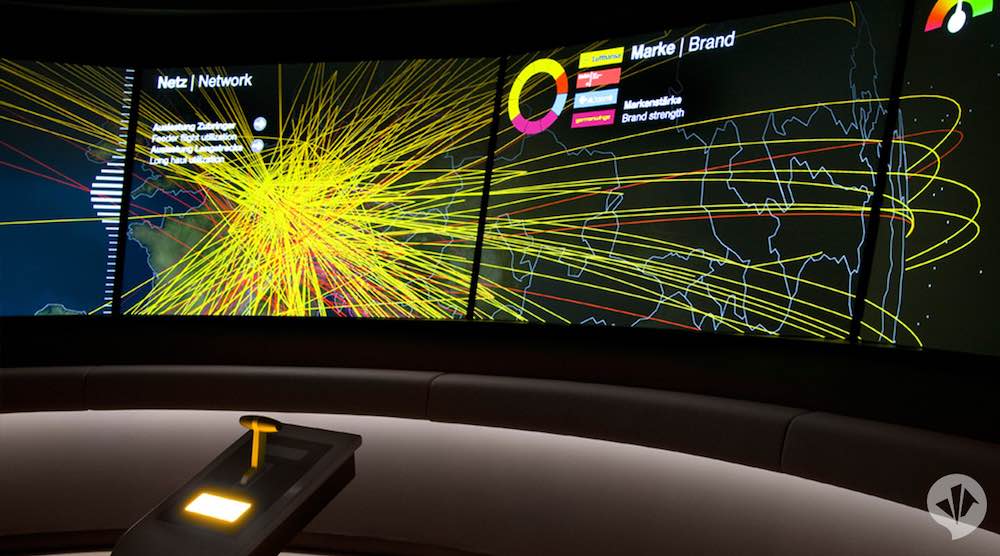 "We are absolute experts when it comes to narration, education, and architecture," she added.
From that point, Srock-Stanley moved further from architecture into brand strategy. She focused on the development of business cases and consultancy, as well as diversifying Dan Pearlman into a group with a range of competences. These included 'destination profiling' for the retail aspect of the zoo and leisure park industry, as well as branding, strategy and internal branding.
Srock-Stanley said, "We work with Lufthansa and Mercedes. Furthermore, we have a communication advertising agency, and they hold the whole creative work for the city of Berlin.
"So that's what we are going into. I am reaching further and further into the area of destination development, looking at how retail is changing. How it is having to evolve in order to compete with the commercial channels. And how whole cities and areas have developed to take leisure into serious consideration."
Srock-Stanley also pointed to a key change in the collective consumer mindset which factors into all the retail work Dan Pearlman does.
"What we have figured out is that people do not spend money anymore; what they want to spend is time," she said.
Consumers spend time, not money
The amount of time a consumer decides to invest in an action dictates how much they spend. Srock-Stanely offered the competing examples of a forest and a wellness temple. If a consumer chooses to go to a forest for two hours then they spend nothing, but in spending the same amount of time at the temple they could spend a lot.
"But it's not the money people are concerned with anymore," she said. "It is the time, especially in a premium luxury segment, because in those segments, money is limitless. Only lifetime is restricted. And that is the big change."
This, Srock-Stanley says, is why the leisure industry is booming and the automotive industry is running scared.
"Younger customers do not care about status objects any more. There is no point in having an expensive car to show off, because it doesn't really give its owner any more fun. While going to Lollapalooza festival, base jumping, canoeing in a canyon in Guatemala, does."
She believes this to be a positive change, especially as the world over consumes global resources. A shift to consuming experiences would negate the need to manufacture as much.
The future of retail destinations
One of the ways in which Srock-Stanley is changing the way people think is by speaking at conferences and other events on the future of retail destinations.
It is her contention that if businesses are to adapt to benefit from the way in which consumer behaviour is radically changing, they must be prepared to innovate.
Looking at the evolution of mobile phones, you can see the progressive innovations, Srock-Stanley said. From Siemens being the world leader in telephones, to Nokia entering the market and creating the mobile phone. Then came Apple from the world of computing and the smartphone was invented.
She said, "While each company was a world leader in one subject, and always innovated, they always innovated to the same target. In retail, it is the same. Retail has been innovating towards revenue per square metre for the last hundred years.
"But now, the consumer just goes to the internet and orders what they want. If I don't know what I want, but I want to spend time, I consider what will be fun. It could be a shopping mall, it could be the city, but it could also be the forest or Disney.
"All of a sudden, the competitor is everybody. Everybody is competing for that two, three, five hours. This is the way the decision-making process is actually progressing. It means that retail has to innovate, like the leisure industry, towards experience per square metre."
Srock-Stanley believes that the retail industry needs to accept that it is part of the leisure industry, which means that the criteria for good leisure attractions should also be the criteria for retail. Something that the retail industry is slow to embrace.
Retail has to connect physical retail with digital
"They have to be a fun destination, offering an amazing attraction and leisure time. And then you talk about catchment areas, queue management, focus points, Instagrammable moments."
In most stores, she points out, people are still not allowed to take photos. However, every attraction needs to create photo opportunities.
"Retail has to innovate, connecting physical retail with digital," Srock-Stanley said. "And then – the Apple innovation from my example – we must consider how we bring experience into the stores.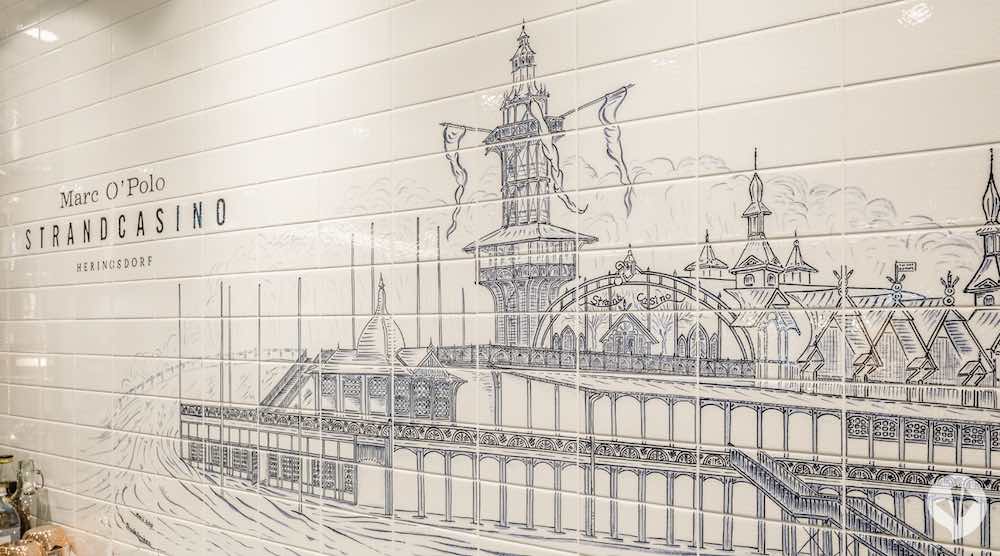 "Since the store itself is not strong enough, they actually have to be prepared to connect on a bigger level. To form a destination in this street here, or this court, like Kempton Market or like Covent Garden. Where a destination is far bigger than the individual stores has been developed to reach the relevant set of consumers.
"That is what we are encouraging a lot of our customers to do. To think on a bigger level than their store level. To zoom out of the catchment area and to consider how we make this bigger. How do we create a destination on a city level?"
Srock-Stanley believes the positive about the trend she is seeing is that it highlights the importance of the physical space. Everything is moving towards leisure and experience, even workplaces.
"There was a time when, with everything moving online and all of us were being sucked into the internet. Everybody thought that all that mattered was the virtual space," she said.
"We also have our own virtual reality studio here and we do research into VR and virtual space. The more we research, the more we realise how valuable and important physical space is for physical beings like us."
Images kind courtesy dan pearlman.