Blooloop spoke with The Hague's Leisure Developer, Carolien Nederlof, below right, (now the owner of Leisure Link) and Kieran Lancini, Merlin's Global Head of Media Relations. They discussed how The Hague is developing as a tourist centre and, specifically, the part the new Discovery Centre will play in that growth.
The Hague revitalised
The LEGOLAND Discovery Centre will be Merlin's second attraction within the region. It will be located next to the popular Scheveningen SEA LIFE Centre. The new 3,000 square metre attraction will provide hours of interactive fun for children aged three to ten. Comprising a range of rides, LEGO play areas, a 4D cinema, MINILAND and classes from the LEGO master model builder, it's set to become a premier destination for families.
The Hague is one of the three largest cities in the Netherlands. It's the seat of the Dutch parliament and is home to the U.N.'s International Court of Justice and the International Criminal Court. The city is undergoing a revitalisation in terms of tourism. So it's small wonder that it's been chosen as the location for Merlin's new LEGOLAND Discovery Centre, set to open in May 2019.
The Hague keen to win back second tourist city status
"We've dropped from being the second touristic city to being the third, and want to win back our second place," says Carolien Nederlof. "We have 1.3 million overnight hotel stays – we can't count the Air B&Bs yet. We have 50 million visits a year, including visitors who live nearby.
"The biggest number is Dutch. Of those staying the night, half are Dutch, half foreign. Most of our visitors are German. We are a city by the sea, with 11 km of beach, and that's something that really attracts a lot of the German guests, though they also visit our inner city and our museums."
As Germany is just three hours' drive away, she points out that German visitors are likely to make repeat visits.
"Other visitors from abroad come from Belgium, the UK, France, Spain, and Italy," she continues. "Compared with other cities, we do well in attracting Americans, as well as some Chinese visitors, though in absolute numbers that's quite low. So those are our main target groups."
For the most part, the demographic consists of middle class visitors, either empty-nesters looking for a cultural trip, or families with children.
Madurodam is a top attraction
Existing attractions comprise a mixture of museums and galleries, parks and palaces, theme parks, and attractions aimed specifically at small children. The most famous attraction is Madurodam, a miniature park in the Scheveningen district of The Hague. It is home to a range of 1:25 scale model replicas of famous Dutch landmarks, historical cities and large developments.
"They're now moving towards being a more experience-based attraction," says Nederlof. "So they are building indoor venues within the park where they tell the stories of what Holland has become famous for. There's a movie theatre, for example, where they tell the story of George Maduro. And they have recently opened a story about how we as a nation first found New Amsterdam, which is now New York. They also have a story about how our democracy began, and has grown.
"Our city council has just agreed that Madurodam can expand, which will be very important for us. They are a key attraction and brand in The Hague, with 700 thousand visits every year. They are one of those attractions that are on the 'must do' list for international tourists. If you have a tour operator that does 'Holland in a day', you will always visit Madurodam. It's in the top five attractions for the Netherlands."
Boulevard is key area for development
Nederlof says that The Omniversum, the first IMAX dome theatre to have been built in Europe, is another popular destination. So too is the Merlin SEA LIFE aquarium on the boulevard, next to the site where the LEGO Discovery Centre will be located. Further tourist draws include an ice skating rink and a snow slope for skiing.
"Recent developments have mostly been to the coast area, our boulevard," she says. She cites the example of the pier which had previously become bankrupt and had closed. "It reopened after two years, and is now doing really well again," says Nederlof. "With the addition of a Ferris wheel, a zip line and hotel rooms, it's a really nice beach development."
The challenge is to bring two disparate areas together
Research has shown that one of the challenges facing The Hague in terms of tourism is bringing two, completely disparate areas together. "The centre is focused on the more cultural, older guest who can spend a lot of money," says Nederlof. "While the beach front is really fun for kids and families. At present they don't mix very well. We want to get the families into the city centre, and the cultural tourists to the beach. So that's a bit of a challenge – but a nice one."
Further plans for widening The Hague's scope are also under way. "First of all, we are developing a couple of areas, including the city centre," says Nederlof. "Our city centre is quite compact. We have several areas with different characters.
"There's the shopping area, but we also have a quarter – a royal district – where you can see the king's palace. Then we have an area with a lot of new building, an architectural kind of area. Then there's a region we are calling the Museum Quarter. We want to develop it, making it more lively without losing its essential qualities."
Developing the "Museum Quarter"
The Quarter is home to a string of famous museums. These include the Escher Museum and the Mauritshuis Royal Picture Gallery (home to Vermeer's Girl with a Pearl Earring since 1902). Then there's the Historical Museum of the Hague, Gevangenpoort (a former gate and medieval prison) and the Gemeentemuseum Den Haag, which boasts the largest Mondrian collection in the world.
"Besides the museums, there's not a lot to do," says Nederlof. "It's a very quiet area that we really want to push forward with new ideas. For example, we are trying to get an edutainment centre there, and are already talking to some leads. Additionally, and somewhat surprisingly, the research recommended strongly that we establish a permanent theatre show there, something similar to Cirque du Soleil. The idea is that, when the museums close at five or six, there will be a show which will be there every evening, or every Thursday/Friday/Saturday/Sunday; something which is language independent."
Building on the city's royal assets
The royal aspect of the city is also being explored and developed as an asset. "For ages, we have been the royal city," says Nederlof. "Our king works here. Following the renovation of his palace he will be moving back to The Hague to live. This will happen sometime next year. So we are talking to operators who do royal or heritage kind of tours and experiences.
"The other area that we are developing is the beachfront where LEGOLAND will be one of the elements. Another part of the boulevard will be completely redeveloped. Everything will be demolished, and then completely renewed. There is also a lot of space in that whole area at the harbour, for leisure facilities to be located. There is a great deal of potential."
Becoming proactive in tourism
One large change that has been made under Nederlof's aegis is the move from a reactive to a proactive position. "Three or four years ago, someone would knock on our door saying, 'We want to do an attraction in The Hague', and we were like: 'Okay,'" says Nederlof. "Now we have turned that whole process around. So we have someone actively looking for operators or initiatives, really hunting them down. He shows them spots where he thinks they would fit in. He offers to help them get a foothold in The Hague. The future really does look exciting."
It is in the light of these developments and this change in emphasis that Merlin decided to site its new LEGOLAND Discovery Centre in The Hague.
Attracting Merlin to The Hague
Merlin's interest in The Hague reaches back to 2009, recalls Nederlof. "From 2011, our attempts to persuade Merlin to come to The Hague became very serious. And then, in 2012, Merlin decided not to go any further with the plans, so that was quite a disappointment."
She totally understood their decision. "We were competing with Asia and South America at that point, where the business model was very different. And it was also understandable because at that point we didn't invest a lot into our public spaces. Merlin had to be very tough in their decisions of where they would want to have one."
However, Nederlof stayed in close contact with Merlin. In 2016, she was able to demonstrate the developments to the pier and the renovation of the north of the boulevard. Merlin's representative followed up with a visit in April.
"He was quite surprised at the progress and the improvement to the whole beachfront," says Nederlof. "I also had a better story. We, as a city, could tell him what was happening in real estate development; that we were going to invest another 25 million in our public spaces. That got the whole thing started again."
The scheme received approval from the second Merlin board this August. This was followed by agreement from the shareholders at the final board meeting on August 4th, a necessary formality.
All being well, the new LEGOLAND Discovery Centre will open in May 2019.
"We hope that this really gets things started, and that other operators will see that The Hague is a very interesting location," says Nederlof.
What Merlin looks for in locations for its attractions
"Our LEGO based attractions are popular wherever they open in the world," says Kieran Lancini, Head of Global Media Relations at Merlin Entertainments. "There are many factors taken into account when we are looking for potential location.
"What's most important is that we work with supporting partners. We look for both developers and local governments and tourist authorities who are seeking links with high quality global attractions such as a LEGOLAND Discovery Centre. We need to be in locations where we are part of an exciting mix of other premium attractions, retailers and leisure facilities.
"Equally, given our unique appeal to families with young children, it is important that we identify a high level of potential visitors in this group within a one or two hours' drive time.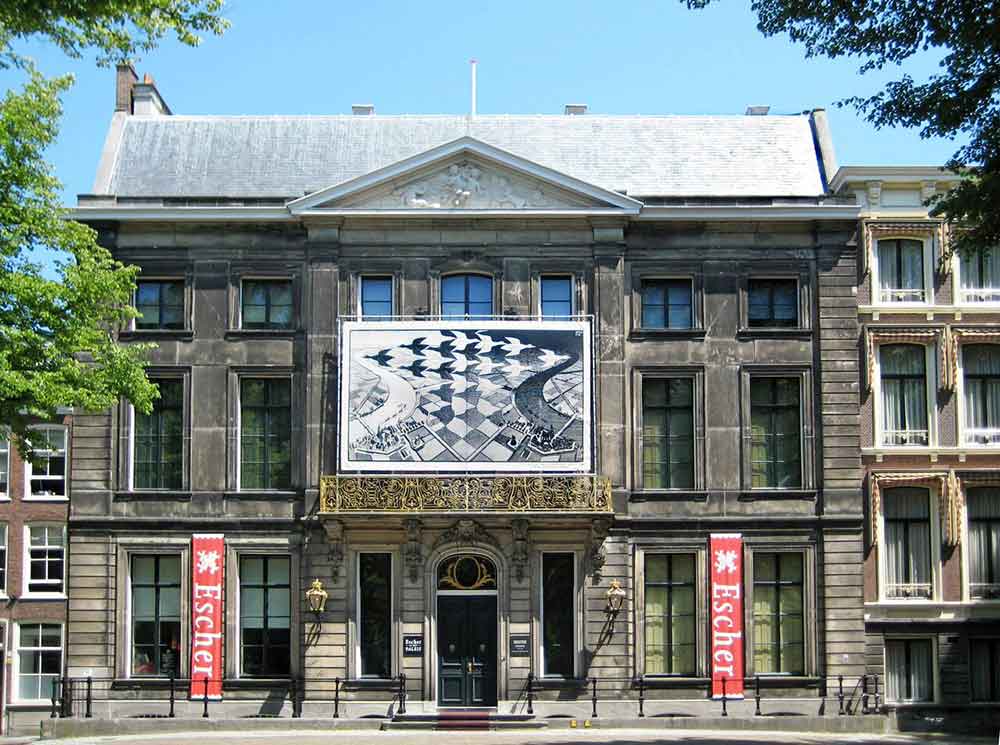 "We are absolutely delighted to bring our LEGOLAND Discovery Centre to Scheveningen. It also made perfect sense for us – especially as we already operate a very popular SEA LIFE attraction which will be next door to this new attraction."
The LEGOLAND Discovery Centre concept
"A LEGOLAND Discovery Centre is an indoor attraction based around the iconic LEGO brick," explains Lancini. "It is specifically conceived and designed from a child's perspective."
He points out that it is quite different from a LEGOLAND Park. "The LEGOLAND Discovery Centre concept is a unique and special indoor concept," he explains. "It provides two to three hours of high quality interactive and educational fun for children aged three to ten, together with their families and friends.
"The Centre will include a range of exciting LEGO play areas, interactive rides, and brick pools. There will be master classes from the LEGO Master Model Builder, special party rooms for birthday parties, and a 4D cinema. MINILAND will reflect the iconic buildings and landmarks of The Hague and Netherlands."
As yet he is unable to give specific numbers in terms of projected footfall. However he does say, "We are certain that guests are going to love the experience we are going to provide with this attraction."
This will be the sixth LEGOLAND Discovery Centre in Europe, following on from Manchester, Berlin, Oberhausen, Istanbul and Birmingham (opening in 2018).
Merlin's future plans
Moving forward from this specific project, Lancini comments on Merlin's plans for expansion and evolution. "As a global leader in location based, family entertainment, Merlin Entertainments Group is continually striving to develop and create exciting and memorable experiences to introduce across the globe. Recent attractions announced are Shanghai DUNGEONS – the first DUNGEON attraction in Asia and Little BIG City Beijing – which follows from the successful launch of this new Midway concept recently in Berlin."
Contacting The Hague
Interested in possibilities for your company in The Hague? Get in touch with Carolien Nederlof of Leisure Link. Carolien operates as a link between the leisure ambitions of touristic destinations, operators and real estate owners. She provides the management of the different steps to translate an idea into a visible results. Her latest success was in the approval of the LEGOLAND Discovery Centre in The Hague (Scheveningen). You can get in touch with her via: +316-15652496 and carolien@leisurelink.nl.