The AVATAR: Discover Pandora interactive exhibition opens today in Taipei.
Inspired by James Cameron's blockbuster film, the exhibition, created by GES and Beast Kingdom Co., Ltd. in partnership with Lightstorm Entertainment and Twentieth Century Fox Location Based Entertainment, has its global premiere at Shin Kong Mitsukoshi, Xinyi Place A11 6F, Xinyi Theatre in Taipei followed by a three month run.
James Cameron's AVATAR was released in 2009. It is the highest-grossing film in motion-picture history, with a box-office gross of nearly $2.8 billion.
AVATAR: Discover Pandora Rollout Worldwide
Greg Lombardo, SVP of Global Live and Location Based Entertainment, 20th Century Fox Location Based Entertainment, says, "With great attention to detail, highly-interactive touch points, and a strong foundation in science, this exhibition delivers a truly memorable experience inspired by James Cameron's remarkable film. We are thrilled to launch AVATAR: Discover Pandora in Taiwan followed by a rollout across additional worldwide cities — leading up to the highly-anticipated sequels of AVATAR."
Visitors to the exhibition will explore Pandora first hand.  The immersive environments showcase Pandora's flora and fauna, along with the culture and mythology of the indigenous population the Na'vi.  More than a dozen multi-sensory interactives will allow visitors to see, feel, hear and smell Pandora.
Educational Elements
AVATAR: Discover Pandora has a strong educational element. It relates elements of Pandora's fictional natural environment back to Earth and looks at what we can learn for our own planet.
Kathy Franklin is President, Franchise Development at Lightstorm Entertainment. She says, "So much of what we learn about Pandora can inspire us to be more curious and thoughtful about the world around us.  This exhibition gives us the opportunity to take guests on a fascinating journey. We hope this will give them new insights about both the rich and detailed alien world created in AVATAR and the amazing Earth we all share."
AVATAR: Discover Pandora Highlights
Highlights of the exhibition include:
A 22nd century exhibition curated by the Pandoran Research Foundation
A history of space travel including the discovery of Pandora in the Alpha Centauri solar system
Interactive activities based on the culture, language and music of the Na'vi
Recreations of the landscape and wildlife of Pandora including the jewel-like glow of the bioluminescent plants and animals
A lesson on operating an AMP suit as part of the Avatar Program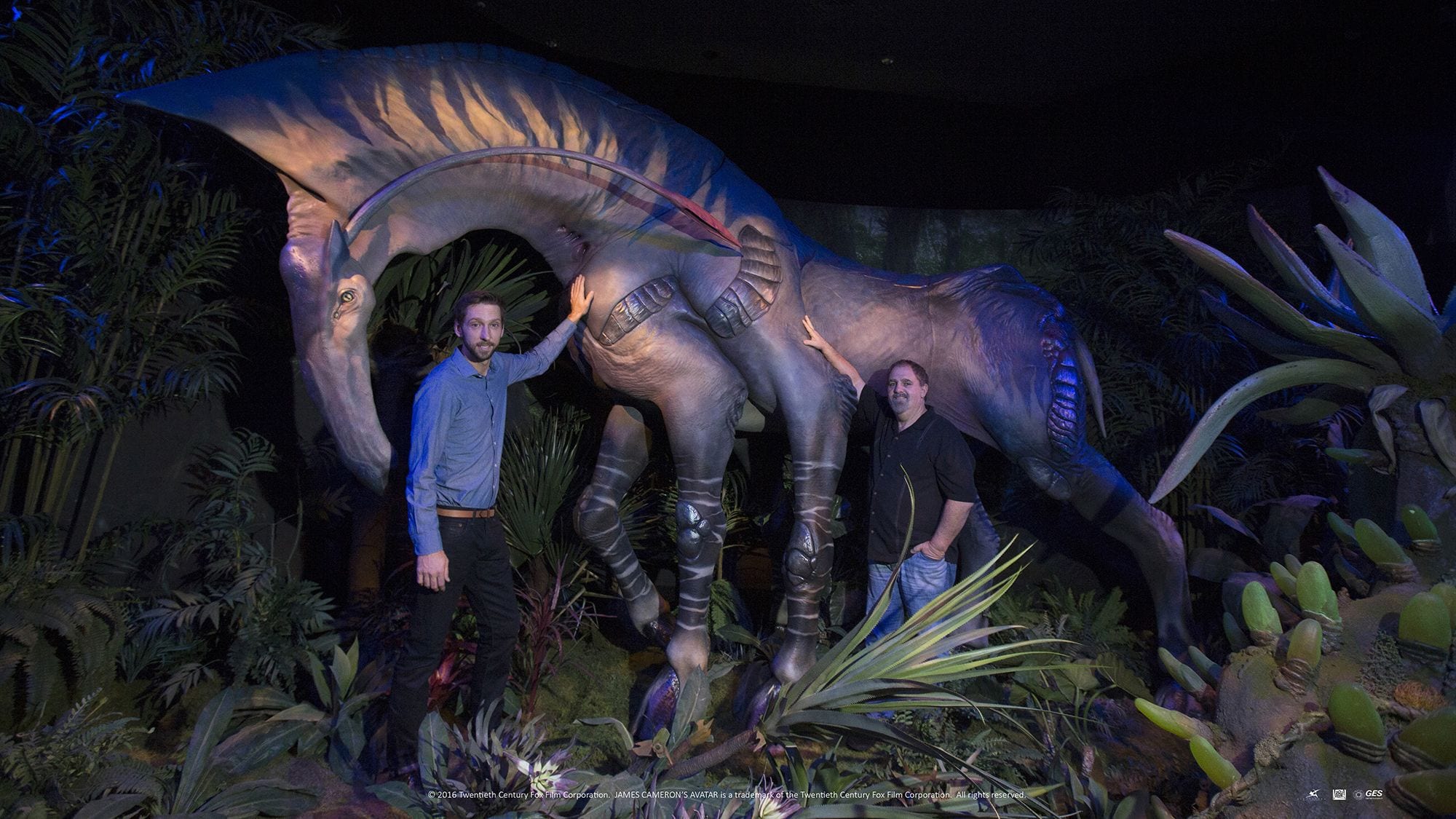 Eddie Newquist, is chief creative officer and EVP at GES. He says,  "The premiere of the exhibition marks the culmination of more than two years of work to bring James Cameron's vision of Pandora to audiences around the world. We are thrilled to make Taiwan the first stop of the exhibition's five-year global tour.  GES is proud to lead the creative efforts of the artists, engineers, designers and craftsmen who infused the entire exhibition with the artistry, innovation and quality of James Cameron's AVATAR."
Steve Moster is President of GES, and President and Chief Executive Officer of Viad Corp. He said, "GES is thrilled to launch this spectacular touring exhibition. From concept to creation, GES' visionary team designed an experience that will amaze visitors. The wonders of Pandora come to life through immersive, interactive displays.  These are true to the blockbuster AVATAR brand. We are proud to premiere this interactive exhibition in the Asia-Pacific market."