Warner Bros. is opening a 'gastronomic amusement park' in London. The eatertainment experience, called Park Row, is inspired by DC characters including Batman, Superman, and Harley Quinn.
The immersive, 330-seat venue will be the first gastronomic DC-themed restaurant experience in the world. It debuts in Soho's Brewer Street in summer 2020.
Park Row will include five restaurants and three bars. Guests will enter by descending into an area designed to look like the Batcave.
Located in an art deco basement, Park Row will feature the British-themed Pennyworth's, named after Bruce Wayne's butler, Alfred Pennyworth.
Park Row will boast five restaurants and three bars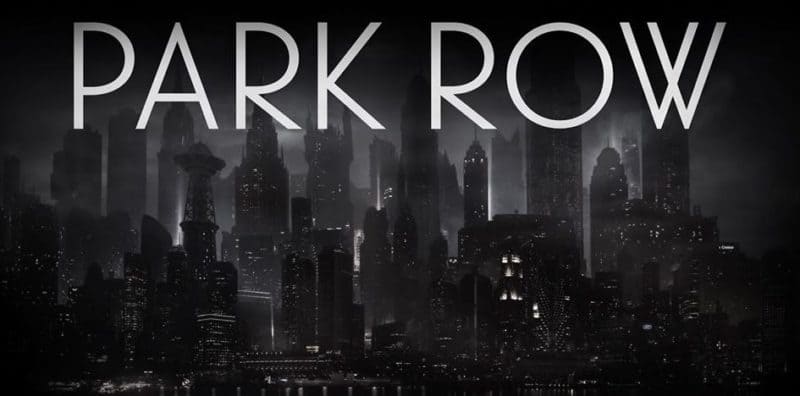 It will also house the Iceberg Lounge, which features an ice sculpture of the Penguin, as well as a Japanese omakase bar inspired by Harley Quinn.
In addition, there will be a cocktail bar called Old Gotham City, and the Monarch Theatre, where guests can watch immersive DC Comics content while enjoying a tasting menu.
Park Row's interiors have been designed by Ab Rogers Design (ARD). The restaurant is a partnership between Warner Bros. Consumer Products, DC and Wonderland Restaurants.
James Bulmer, chief creative officer of Wonderland Restaurants, said: "This is a project many years in the making, with every detail carefully thought out to deliver a unique experience for our guests.
Iceberg Lounge, Pennyworth's and Old Gotham City
https://www.instagram.com/p/B8d1dtin3kQ/
"Trends in our sector are moving towards fun, immersive and experiential dining and our aim is to demonstrate this on a grand scale with exceptional food and drink to match.
"I am still a child at heart, inspired by the greatest stories and storytellers. For me, great food experiences are about unlocking guests' emotions and creating edible memories."
Peter van Roden, senior VP of global themed entertainment at Warner Bros. Consumer Products, described the attraction as a "unique experience and expression of the DC brand".
"We are hugely excited to see the first immersive DC-inspired restaurant open here in London and wish the incredibly talented team at Wonderland and Park Row all the best for its launch."
Meanwhile, Warner Bros Entertainment and Seibu Holdings plan to open a Harry Potter theme park in Tokyo, Japan by spring 2023.