Doctor Who: Time Fracture is now ready to open on May 26, and organisers have released new images of the atmospheric attraction, which takes audiences back to 1940s' London.
Time Fracture features 17 realistic worlds across 2,700 square metres, with original props and costumes from Doctor Who and characters from the TV series, including Daleks, Weeping Angels and Cybermen.
The official synopsis reads: "For decades, UNIT have fought undetected to protect the people of Earth from the dangers it poses. Weakened and beaten back as the fracture's multiplied out of control, they're close to defeat.
Realistic worlds featured at Time Fracture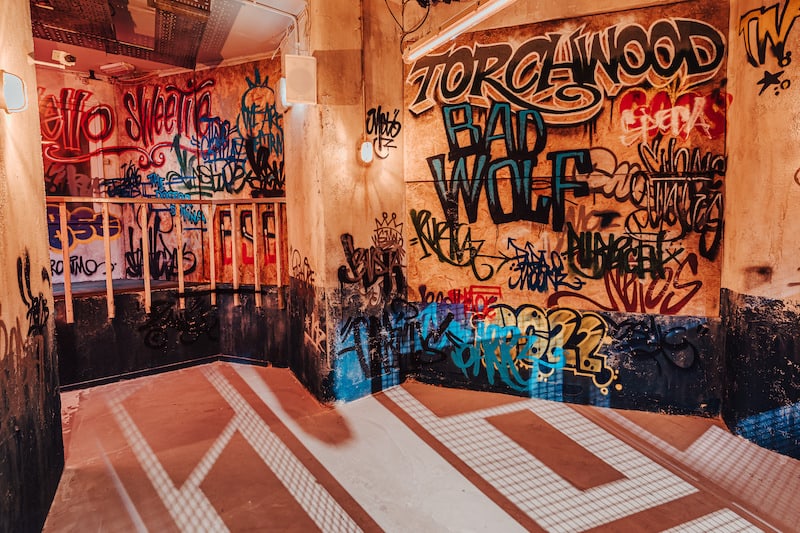 "From producers Immersive Everywhere… and officially licensed by BBC Studios, Doctor Who: Time Fracture will welcome its first UNIT recruits to HQ in Spring 2021."
The immersive experience is presented under licence by Immersive Everywhere. It was written by Daniel Dingsdale and designed by Rebecca Brower, with Doctor Who lore consulting and script editing done by James Goss.
It was previously confirmed that Doctor Who's John Barrowman and David Bradley are reprising their roles as Captain Jack Harkness and the First Doctor for Time Fracture.
"This is going to be something really special," said Bradley. "Anyone who sees the show who is not a Doctor Who fan when they go in, surely will be when they come out! It's going to be an amazing experience."
Doctor Who experience opens from May 26
"I wanted to get involved not only because I love storytelling and I love Captain Jack the character, but also because this introduces Jack to the next generation of Doctor Who fans," added Barrowman.
"If you're coming to this – why not dress up as your favourite character? It's going to be like Comic-Con but with a storyline! Create your character, get in there and enjoy the journey."
Doctor Who: Time Fracture recently announced its cast and rehearsals, with director Tom Maller confirming: "The first day of rehearsals has finally arrived and we're so excited to bring the story of Doctor Who: Time Fracture to life over the coming weeks."
Images: Immersive Everywhere/BBC Studios