The London Resort has been granted a four-month extension to a government review after it was designated a Site of Special Scientific Interest (SSSI) in March 2021.
The London Resort CEO PY Gerbeau recently said the project "will of course continue" despite becoming an SSSI. In January, the project passed the first test of the Planning Inspectorate.
Speaking at greenloop's session on carbon neutral theme parks, Gerbeau explained that a delay had been requested to "address the issues raised".
"Working with the Planning Inspectorate, we have requested further time to prepare for the formal enquiry later this summer," said Gerbeau.
"But since Natural England designated the area a SSSI earlier this year, it is right and proper that we take a short extension to revise our reports and ensure they address the issues raised."
London Resort to "address the issues raised"
The delay has now been granted by the Planning Inspectorate, who agree that the SSSI designation and ecological status of the Kent site "represent circumstances that justify delating the start of the examination".
The Planning Inspectorate's decision, set out in a letter dated May 5, 2021, says that it would "not normally agree to postpone the start of the examination for longer than three months".
However, it goes on to explain that "although the four months sought is longer than that normally expected by the Secretary of State, we recognise that several application documents will require revision to be sufficiently current and to form the basis for the application.
"Nevertheless, to ensure currency of all environmental information, and to minimise uncertainty for interested parties and affected persons, it is important that projected timescales are met."
PY Gerbeau says project "will of course continue"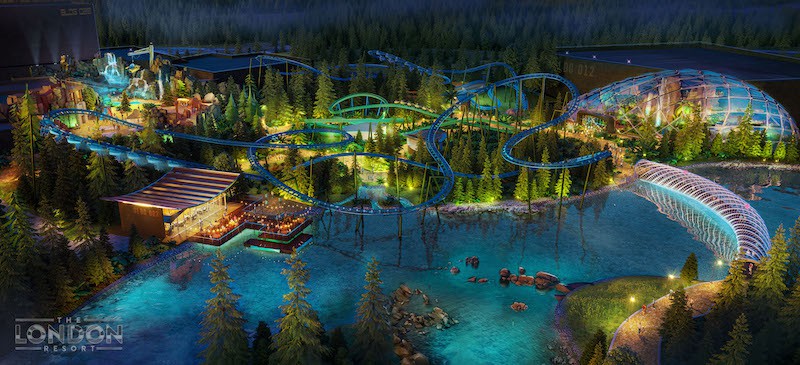 greenloop took place between April 20 and 21. However, a recording of the event including the London Resort's session is available until May 31.
During the online sustainability conference, Gerbeau also unveiled the theme park's dinosaur land, Base Camp. This will boast roaming dinosaurs, two coasters, advanced dark rides, interactive dig sits, and dining experiences.
Images: The London Resort