Kent's Swanscombe Peninsula has been designated a Site of Special Scientific Interest (SSSI) by Natural England as it provides a home for various wildlife.
PY Gerbeau, CEO of London Resort Company Holdings, said in a statement on Facebook: "The challenges presented by the site are not unusual for major brownfield reclamations.
"The project will of course continue, and this is just another issue to address in the long history of this project," added Gerbeau, who said "sustainability is a green thread throughout the London Resort proposals and we're very proud of that".
"We have demonstrated, across thousands of pages within our application, our vision to deliver a net gain in biodiversity and our commitment to enhancing and managing habitats.
"An investment that runs into millions because we believe in sustainability and in our role as custodians of the environment," said Gerbeau.
PY Gerbeau on sustainability
The London Resort is one of the most ambitious leisure projects in Europe. In January, the resort passed the first test of the Planning Inspectorate.
"We have shown how we plan to transform a contaminated, former industrial site, through this exceptional, once in a lifetime opportunity," added Gerbeau.
"An opportunity which will bring thousands of jobs, generate substantial economic growth and boost tourism with the UK's first, world-class theme park resort.
"No one knows more about the land than us because we have been surveying and monitoring it since 2012. We are the ones who have found and identified every species.
"We have shared our reports and we are working closely with Natural England to identify the right ecological solutions to deliver this grand project."
UK's first world-class theme park resort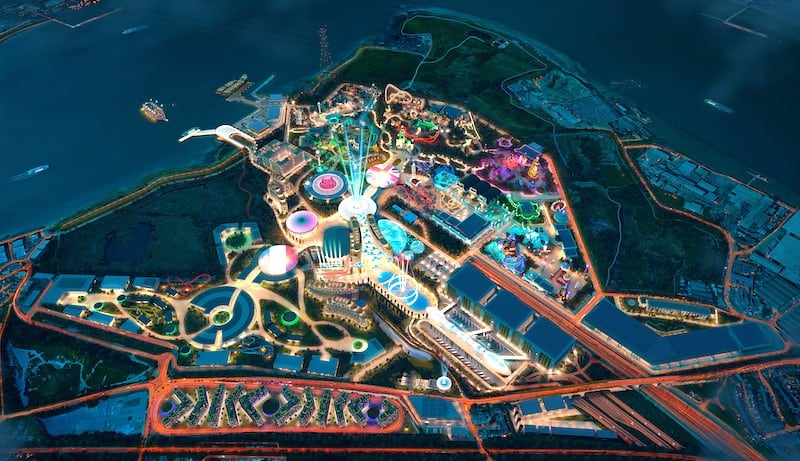 The London Resort will be one of the world's most sustainable attractions when it opens in 2024. It will include an operationally carbon neutral theme park.
James Seymour, Sussex and Kent area manager for Natural England, said the designation is "great news for one of the richest known sites in England for invertebrates, ensuring essential refuge for many rare and threatened species that sadly are not able to thrive in the wider landscape.
"This area is living proof that some of our most important species can thrive hand in hand with businesses and transport infrastructure. Special places like this will form the vital backbone of a national nature recovery network," added Seymour.
PY Gerbeau will be speaking at blooloop's new conference on sustainability in visitor attractions, greenloop, which takes place on April 20 and April 21.
Images: The London Resort