Universal Beijing Resort's LEED Gold certification comes after years of planning and work to create a more sustainable destination, set to open in May 2021.
Leadership in Energy and Environmental Design (LEED) is an environmental sustainability rating system for cities and communities. It rates progress in reducing carbon footprint and energy use, as well as water, waste and transportation initiatives.
LEED for Cities and Communities evaluates natural systems and ecology, transportation and land use, water efficiency, energy and greenhouse gas emissions, and materials and resources.
Andrew Eitingon, deputy general manager of Beijing International Resort Co, said UBR is an "environment-friendly and sustainable development", with green initiatives used in "planning through construction and operation".
Environmental sustainability at UBR
"Universal Beijing Resort strives to implement innovative measures, using best-practice standards with the end result being a green, energy-saving, and environment-friendly addition to the city," added Eitingon.
"We will continue to work hard to safeguard the blue skies, white clouds, clear water, and green mountains that surround Beijing."
Universal Beijing Resort is focused on reducing its environmental impact and carbon footprint. It has more than 170 hectares of green space, while more than 2.7 billion litres of water will be reclaimed on an annual basis.
The resort's greenhouse gas emissions are less than half of the allowed per capita requirement in the LEED Cities and Communities system, achieved through waste recycling, combined cooling heat and power, and a solar PV system.
"We have worked to plan and create a theme park resort destination that is good for the environment, good for our guests and team members and good for our community," said Tom Mehrmann, president and general manager of UBR.
Green theme park initiatives in Beijing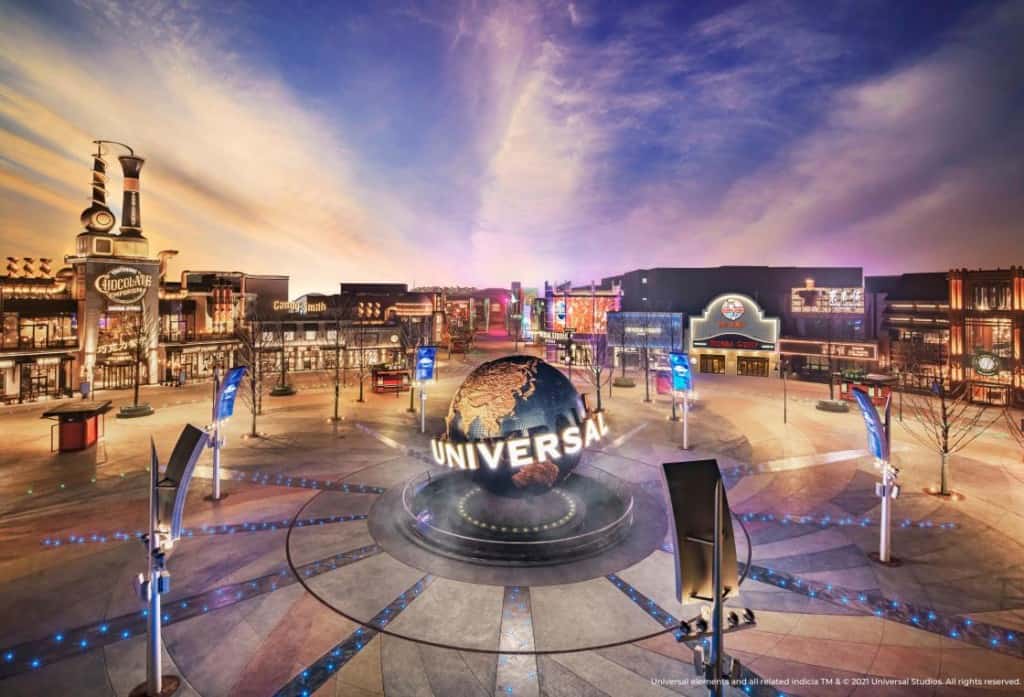 "This is an ongoing effort that will continue long after certification. Our guests, team members and community residents will directly benefit from what we are doing."
UBR has also partnered with the government to create public transport offerings, including a metro station for two lines, new bus stops and routes, and electric shuttle buses for team members.
There are also extensive walkways and bicycle lanes, as well as sustainable housing for team members. In addition, pollution-free soil is used across the site in Beijing.
Universal Beijing Resort recently unveiled its two destination hotels, as well as the dining, retail and entertainment at Universal CityWalk Beijing.
Images: Universal Beijing