Dutch themed attraction firm Jora Vision has created "Legendary Trunks", a traveling exhibition. It showcases the history and story behind iconic Louis Vuitton suitcases.
Legendary Trunks — The Exhibition opened dec 6 at Amsterdam's monumental Beurs van Berlage and will run until Feb 18.
A traveling exhibition, it takes visitors on a journey into the world of classic Louis Vuitton trunks. These have been witnesses to numerous tales of adventure and derring-do around the world. They have accompanied celebrities, authors, singers, statesmen and VIPs on  their travels. They have been carried onto luxurious ocean liners, steam trains and jet planes and first-class cabins. Legendary Trunks — The Exhibition highlights the story behind the brand with 200 authentic Louis Vuitton items on display. Some of them date back as far as 1850.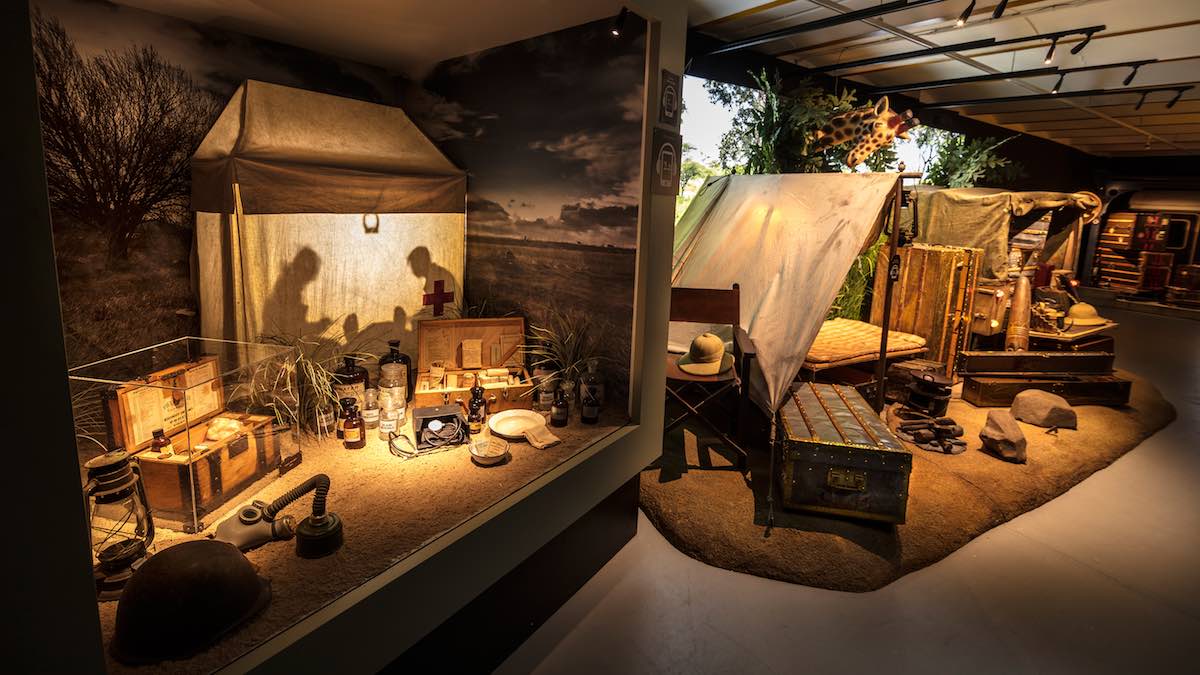 Louis Vuitton suitcases
The collection is privately owned by a Swedish collector. Jora Vision created the visitor experience for Nordic Exhibitions & Events Ltd. It displays the items as part of an immersive walk-through experience. Instead of a standard "museum-style" exhibtion, the stories behind each suitcase is brought alive and is presented to the visitor as a unique, immersive experience.
As a result, each major piece of the collection gets its own context and story. Effectively, the exhibition highlights 'hidden gems' . These are where visuals, light effects and sound add a whole new dimension to the display. In addition, an audio guide tour and digital applications reveal more secrets for a more intimate and bespoke experience.
Included in the collection are suitcases owned by many historical figures and renowned celebrities. The trunks of Franklin D. Roosevelt, Judy Garland, Ernest Hemingway, and Tommy Hilfiger are all on display. Visitors get a glimpse into Hemingway's traveling They can also learn about Lily Pons' wardrobe. The Titanic is represented too, with one trunk revealing how a family history can be shaken by the sinking of the famous ship. Further itmes include a doll cabinet and several jewelry cases, both of which provide a glimpse into luxurious lifestyles of the past.
Jora Vision – design, production and art direction
After the first stop in Amsterdam, the exhibition will travel across Europe. Then it will move to the US and then Asia after that. Due to the traveling nature of the exhibition, particular attention was paid during the design and production phase to the way each display was built.  For example, the exhibits are made up of modular components. These can therefore be easily assembled and disassembled.
Themed attraction, design and build leader Jora Vision was involved from the initial design phase through to production and installation. It also took on the art direction role throughout the process.