A new indoor play park and a Shaun the Sheep café have been developed by Aardman in partnership with Tohokushinsha Film Corporation.
Following the huge success of the Shaun the Sheep Family Park in Osaka, a second indoor family play park has opened in Eastern Japan.  The launch coincides with the grand re-opening of The Mall in Sendai Nagamachi.
The new Shaun the Sheep Family Park contains Shaun's Climbing Hill where children can climb, slide and play.  Shirley's Puzzle area includes big soft block puzzles and educational wooden toys.  There's a stage show area where children can meet and play with Shaun.  Meanwhile Timmy's Marche and Timmy's Toddler Zone provide safe interactive play zones for younger children.
Adults aren't forgotten – they can put their feet up at Bitzer's relaxation area. The park features a retail area with a wide range of Shaun the Sheep products. There is also a small range exclusive to 'Shaun the Sheep Family Farm'.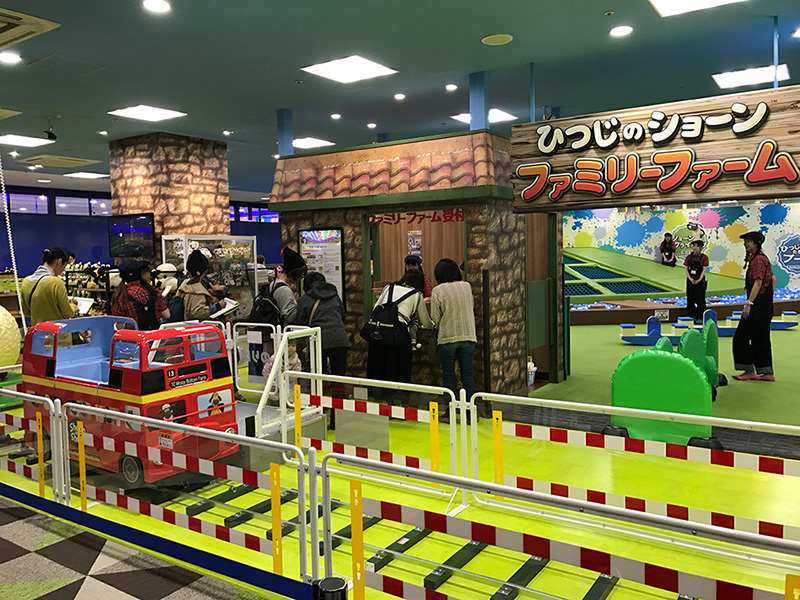 Japan is clearly in love with Shaun.  Only a few weeks earlier the Shaun the Sheep Sunday Brunch café opened in Tokyo's Kichijoji Parco.  The restaurant originally launched as a themed pop-up to celebrate Aardman's 40th anniversary in 2016.  However so many customers visited the café that it has now become a permanent restaurant.
The Sunday Brunch café is much bigger than the original, offering a quite unique dining experience for all the family.  Diners enjoy Shaun the Sheep inspired dishes and seasonal menus, with each plate evoking characters from the animation.  Special Shaun the Sheep Sunday Brunch products including mugs, tote bags, note books and tea bags are also on sale.
Both attractions were developed by Aardman in partnership with Tohokushinsha Film Corporation who represent the studio in Japan.  They join Aardman's extensive international portfolio of branded attractions and live experiences.
Shaun the Sheep Movie 2 is currently in production and set for release in 2019.