Peanuts Worldwide has partnered with SN Garden to open Snoopy Garden, a 20-acre experiential garden in Songdang-ri, Gujwa-eup, Jeju, South Korea on July 17.
Peanuts Worldwide, the popular global brand and SN Garden, an eco-friendly development company have created Snoopy Garden. The garden mixes Jeju's natural beauty with the popular comic strip 'Peanuts'.
Relax like Snoopy in a picturesque location
Visitors are encouraged to spend time in the garden relaxing just like as Snoopy. Different areas of the garden are themed around elements of specific comic strips, including themes of adventure, courage, love and trouble.
Songdang-ri is a beautiful location, featuring local Jeju species and vistas of nearby mountains. Snoopy Garden highlights these regional characteristics and invites relaxation through nature. Visitors are encouraged to return in different seasons to experience the changing climate.
The area is also a major transportation hub, allowing easy access for visitors from around South Korea.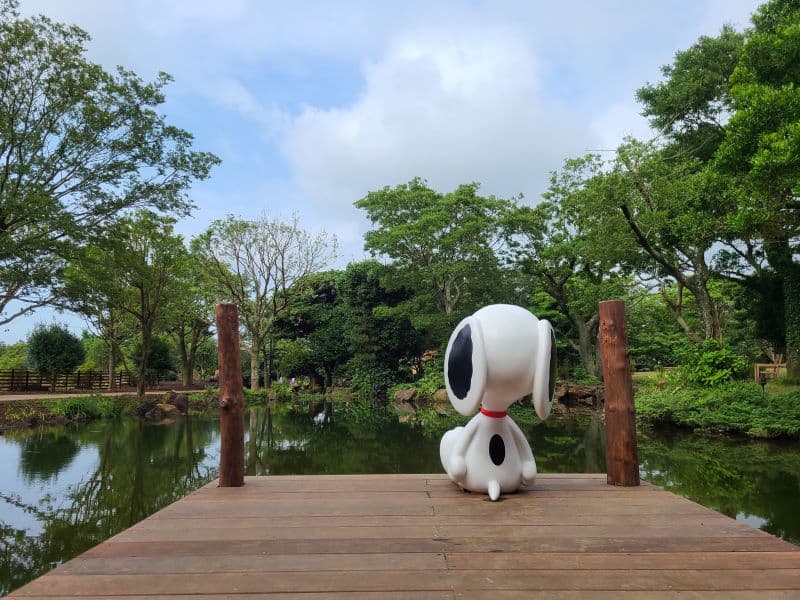 Themed indoor halls and a roof garden
Snoopy Garden also features five indoor halls that focus on the relationships between different Peanuts characters. These halls use stories taken directly from the comic strip.
There is also a courtyard and a roof garden. Visitors can purchase souvenirs at the Peanuts shop and the Café Snoopy provides food and drink.
A resting place in nature
A representative from Snoopy Garden explained that "Snoopy Garden allows visitors to experience the importance of social relationships through the message of life of Snoopy and his friends, as well as the joy of experiencing the changing seasons, and to give warm comfort to the tired body and mind.
"Snoopy Garden provides a resting place in nature so that anyone who visits can experience a variety of relaxation, and it allows them to escape from their daily worries for a while, and furthermore, to take with them a small happiness."
Craig Herman, Senior Director, Location Based Entertainment, Peanuts Worldwide said that "Bringing new and exciting experiences for Peanuts fans of all ages to different parts of the world is key to our LBE strategy. This garden is an important component to that initiative."
Peanuts Worldwide has recently collaborated with Kilburn Live to celebrate its 70th anniversary.
Blooloop recently spoke with Karen Johnson, Director of the Charles M. Schulz Museum in California. The museum has the largest collection of Peanuts strips in the world.
Images: Peanuts Worldwide