The travel sector is booming. More and more people are spending their leisure time on both short trips and long journeys. But why do we love escapism and how is the travel retail industry changing to cater to this?
From weekend nature trips and historic city breaks to backpacking excursions and foodie adventures, it is clear that we love to travel. However, these days it is less about the places we visit and more about the experiences that we have when we get there. Nicole Srock.Stanley, CEO & Founder of the dan pearlman Group Berlin, explores the trend for escapism and looks at how travel retail is evolving.
Why we love to travel
It's all about the experience. Each journey provides unique new experiences to help us escape our ordinary, every day lives. This desire to leave everyday life has fueled the societal trend for escapism. After all, our leisure time is limited. We don't want to waste it on mainstream experiences.
We want to escape, to enjoy new experiences that make us happy and stick in our memory. While travelling, we explore different landscapes, cultures and societies, in order to make our own adventure. This longing for authentic experiences, ones that allow us to get away from ordinary life, has always been part of us.
Satisfying the longing for escapism
Hints of escapism are all around us. For example, we look at holiday ad banners while on the tube to the office and we scroll through Instagram posts showcasing other people's travels. We even hear tales of our colleagues' adventures during our coffee breaks.
Until a few years ago, there was only one place that could cure the craving for escapism – the travel agency. But today, the travel retail market is very different. Digitisation has enabled easily accessible journey planning for everyone.
Travel blogs, Instagram channels and the huge online array of travel platforms constantly offer new and exciting experiences. And the ways to book your journey are as diverse as the sources of inspiration
Online platforms like Airbnb offer great incentives for young, digital natives to plan their individual trip. Meanwhile, passionate water sports junkies check their community surf blogs for great trips or find inspiration at their trusted surf shop around the corner. And students might as well prefer to travel spontaneously, to stay in the thick of things with locals and to do it all on a tiny budget.
Reinventing travel retail
Does this mean that the traditional travel agency has had its day? It is certainly possible for it to reinvent itself. The travel agency has the potential to again become that key place where the desire for adventures is generated and satisfied.
Wouldn't it be nice, if the travel agency was the first port of call for escapism once again? A travel agency can inspire, offer a tailored experience and ignite anticipation. And it can do all this while providing quality service and cross-industry co-operation.
And what if we could trust the travel agents to know us better than any algorithm? They could consult with us on a personal basis. Services offered could include specialisation, curation, quality consultation. Agencies could combine their knowledge of their clients with authenticity, personality and trust.
But, agencies have to expand their activities beyond the stationary travel bureau. They have to join co-operations that broaden their network, create travel communities and use digital offers as an expansion to a physical-digital experience. After all, they have the creative potential to transform the joy from a recent holiday into a thirst for adventures. This is what will make a difference in the future of travel retail.
Next steps for travel retail
One thing is for certain: the travel industry needs to know about the latest travel formats and concepts. It needs to be aware of the current travel trends so that not only the journey but also the booking process becomes a real experience. The travel agency has to be the place where anticipation is created. Both for upcoming journeys and future plans.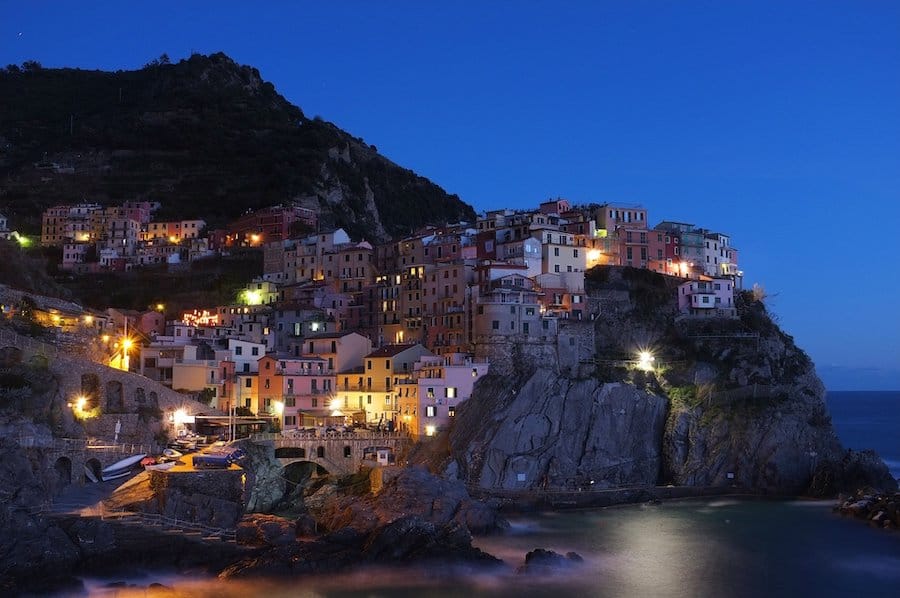 Together with Berlin Travel Festival, the dan pearlman Group will take attendees on a journey through the world that satisfies everyone's craving for escapism. The convention is designed for travel agents and professionals from connected industries. It aims to inspire these professionals by providing fresh, new ideas on traditional retail concepts.
Shop Shift 2020 is taking place on 6 March 2020. This puts the interplay of design, service and emotions at the forefront, in order to find answers to the essential question of travel retail: How to sell anticipation? Here, the dan pearlman Group will look at successful offline concepts, transformation in travel retail and curated travel programmes. This will inspire attendees on how to revitalise and reinvent the retail space.